Packhelp Pro. High-volume packaging tailored to your needs.
Packhelp Pro is designed for custom and wholesale orders. Tell us what you need and we make it happen.
Join Packhelp Pro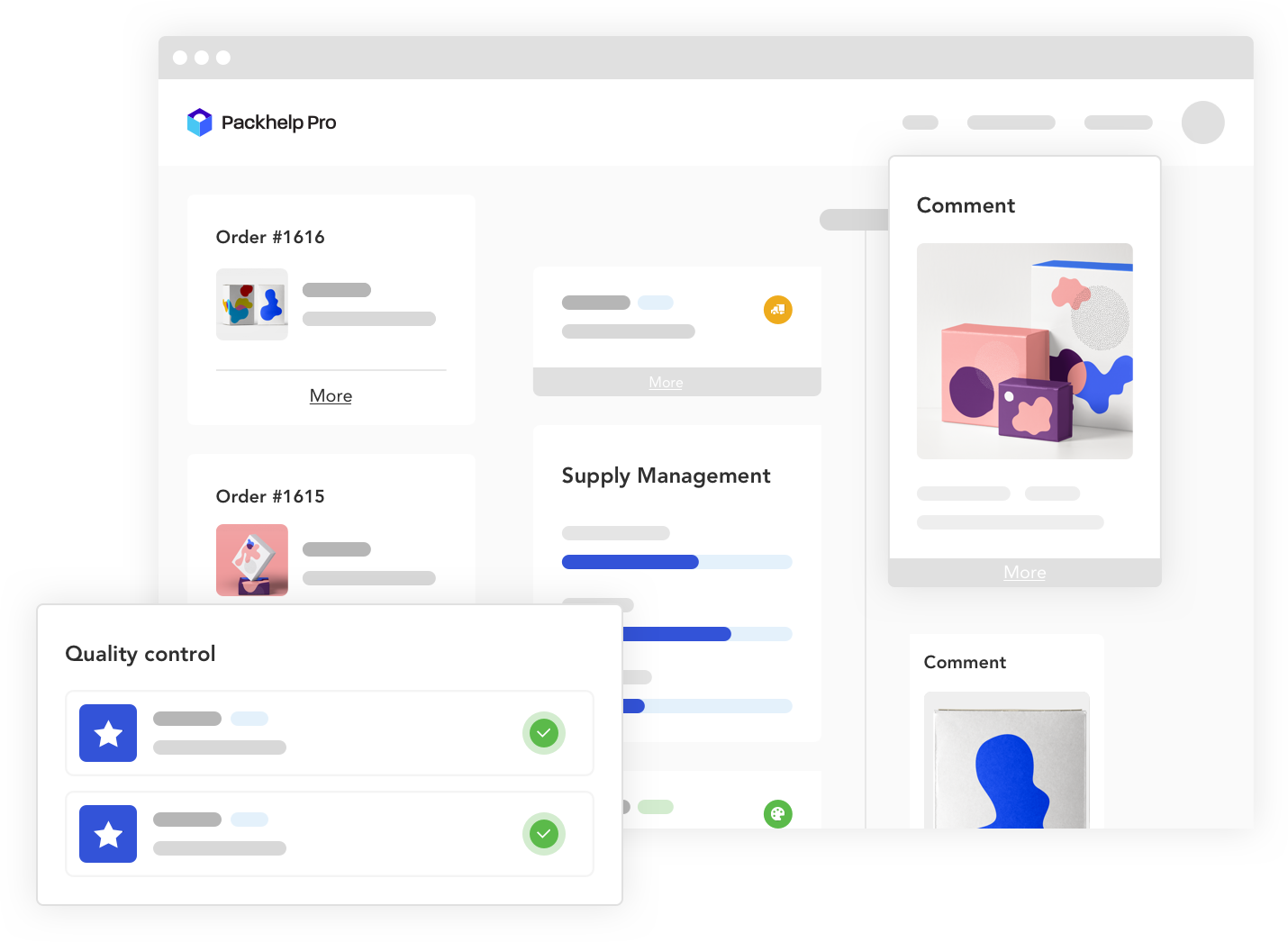 What is Packhelp Pro?
With Packhelp Pro you don't have to manage multiple vendors at the same time. We help you control your packaging supply chain in a modern and efficient way.
Join Packhelp Pro
CONCEPT & DESIGN
CONCEPT & DESIGN
Work with us on your concept. Quickly accept proofs.
SOURCE
SOURCE
Find your next packaging factory. Keep the quality, save on costs.
ORDER
ORDER
Order with couple of clicks.
PRODUCE
PRODUCE
Login and check the status of your project at any time.
RESUPPLY
RESUPPLY
Reorder with couple of clicks and let us handle it for you.
All your packaging in one place
Hundreds of product configuration and dozes types of production lines to fill all your packaging needs in one place
Join Packhelp Pro
With Packhelp Pro you get an access to 5,000 packaging factories all over the world.
We take care of quality control and supply management and you can focus on running you business.
Join Packhelp Pro