15 Tools To Create a Rock Solid eCommerce Brand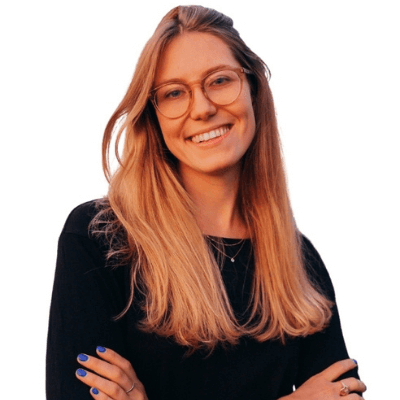 Aleksandra Owczarek | 7 min read
Subscribe to stay updated
Great!
You're now subscribed!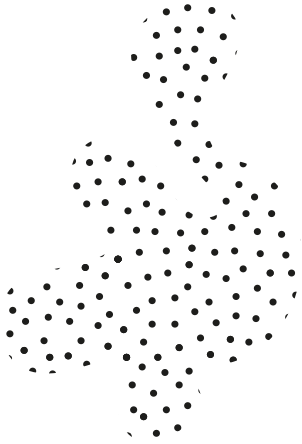 Every eCommerce business type requires a set of tools to keep it running smooth and grow.
Do you often feel overwhelmed by the number of products out there to help you with your online brand?
Don't worry - everyone else feels the same way.
It's not easy to find a reasonable set of tools (sometimes called a 'stack') that can actually help you with your business. In this article, we present some great tools that your eCommerce brand can utilize.
Storage
#1 G Suite
Google should be your friend.
The G Suite is a for-business solution that you can use in your small eCommerce store. You have 30 GB of online storage space, you get to divide and create various files and keep them organized in your Drive. You also have the opportunity to create your company's Gmail account.
Organising work
#2 Asana
Organising your work is extremely important if you want to be successful.
Asana is a fantastic free online tool to make sure you keep your calendar and tasks in order. You can create dashboards, establish projects, invite your co-workers to join particular tasks as followers and assign them to these tasks, too. Simply put, Asana makes sure you get the right things done.
The upgraded version allows you to create more structured plans with features like a Gantt chart.
Gaining feedback
#3 SurveyMonkey
Client feedback is extremely important to growing your business.
SurveyMonkey is a great solution for collecting customer opinions and analyzing them. Apart from that, SurveyMonkey allows you to market your content based on your survey results and collect data to improve customer experience. There are four different plans available that can fit into your business - a free account can be a good start to see if your business needs this solution.
If you have already tried it and saw that it wasn't what your business needs, there are plenty of SurveyMonkey alternatives available in the market for you to check out.
Keep track of expenses
#4 Quickbooks
Keeping track of your spendings can be a bore. When you are focused on growing, you need to be sure that your expenses are not going through the roof.
In the case of small business finances, take a look at Quickbooks. It's an intuitive tool that will help you keep track of your bills, remind you of deadlines and record your expenses. You will also have access to a set of analytical tools to make sure that will give you insights into your current cash management.
Get your packaging on time
#5 Packhelp
Packaging is an online part of your business too.
In a case you are selling a physical product, you obviously need a packaging solution. This is where Packhelp steps in to help you run the business smoothly. Ordering packaging is extremely easy and you can design it yourself - without a hassle. There is no need for designing skills either.
In the countdown to the Christmas period (which is just around the corner, you know), take a look at other crucial dates for eCommerce - you need to know when to order your packaging to make sure you've got what you need for the Christmas rush.
Track your working time
#6 Timely
Timely is a helpful app to boost your managerial and self-organization skills.
The app keeps track of your time. You can plan how much time your projects need, as well as what kind of tasks take you longer. You're also told from time to time how you cn optimise your time better.
Design in your hands
#7 Marvel App
It takes less than a second to form an opinion about a website.
Yup. Sounds terrifying. The outcome is that you need your website to be visually pleasing. It must convince your visitor that you are the real deal.
Marvel app is an online tool that helps you create powerful online designs. If you're a freelancer or solo player, this will come in handy.
Marketing organization
#8 Vivial
Getting the word about your brand out is not easy.
Vivial is a platform to organize your steps in your marketing strategy. The company has created a handy industry overview, where you can learn a thing or two about particular tools for your industry. Additionally, Vivial will help you work on the local level first and only then reach out to a much bigger, global audience.
Password keeper
#9 LastPass
Not an app per se, but a plugin that will make your life easier. Much, much easier.
We all use dozens of passwords, but it gets messy pretty quickly. LastPass saves your passwords from all around the web and stores them in one place. Using LastPass, there is just one, "master password" to remember.
Get the word out
#10 Medium
We all know that Facebook, Twitter, and Instagram analytics are crucial to social media marketing success.
But have you heard about Medium? There are thousands of readers on the platform and it works pretty great for your referral traffic. The more engaging your articles are, the bigger the chance that your readers will feel encouraged to check out your website and service.
Travelling without a headache
#11 TripIt
Do you travel a lot with your brand? Attend conferences or business meetings?
If so, TripIt is for you. This app allows you to organize your on-the-go calendar. You won't miss a meeting and you will always be prepared with your flight schedules, and even weather forecasts.
Backlinks
#12 Linkody
Even if you are only starting your eCommerce journey, you should learn the importance of ecommerce SEO and backlinking.
Linkody keeps track of your websites that link to you. You will find reports on the relevance of your backlinks and the overall SEO state of your website.
It's worth noting though, that mastering E-commerce SEO is a very time-consuming speciality, and very hard to compete against brands that dedicate a lot of time to organic marketing. Therefore, using professional SEO services may be the best way for you to rank higher in Google.
Conversion
#13 Lucky Orange
There are many tools that provide you with analytical insights. While Google Analytics is still a leading solution, Lucky Orange is just as good in our opinion. The app provides you with your website heatmaps, conversion statistics and records your users and their behaviour on your website. It's a complex solution to have get results in your eCommerce shop.
Video marketing
#14 VidJet
The 3 most popular search engines are Google, Amazon, and YouTube.
This means that explaining your product in a video might actually give you a reach you didn't previously think possible.
VidJet is a tool that helps you leverage people's desire and eagerness to watch and engage with video.
Video is a must for your e-commerce marketing strategy. Vidjet is the easiest way to display on-site videos on your online shop.
Whether you embed videos or display them as pop-ups, the videos displayed with Vidjet are not intrusive and have minimal effect on your speed.
Onsite Retargeting
#15 Optimonk
You have a cool product, everything seems to be a "ten". Why are you losing subscribers, readers and customers?
Optimonk is a solution that helps you incorporate tools like onsite retargeting. The tool will help you understand the paths of your customers and see where you can optimize it further for better results.
Over to you
There you go - 15 tools that help you run your eCommerce store smoothly. While you may feel (again) overwhelmed by the number of important tools to consider, remember that you should choose them step-by-step. While packaging will be crucial for your first sale, some other apps will be helpful when you begin to grow. Be sure to check out the following links too:
- 16 tips for eCommerce owners in their pre-Christmas marketing struggle
- 10 tools to be a self-developed pro designer