PACKHELP PACKAGING SERVICES
How Fluus trusts bespoke packaging from Packhelp to deliver their revolutionary (flushable!) pads
The advancement of menstrual health products has been neglected for years, and the stigma around the topic has also hindered much progress in the menstrual health and hygiene industry, leaving the planet with a worrying amount of plastic and waste that will take thousands of years to decompose.
Fluus has shaken up the status quo by creating a more convenient and hygienic alternative to what we've known for years: meet the world's only certified flushable and microplastic free period pad.
INDUSTRY
SUSTAINABLE HYGIENE PRODUCTS
Objectives
UK letterbox-sized mailer that protects the pads during transport.
Every product sent to customers should have a realised end of life.
Cost effectiveness and flexibility.
Eliminate the use of void fill, wasted packaging space and "shipping air" to save costs and reduce carbon footprint.
Results
New custom flat pack design with no open corners.
Boxes are FSC-certified and recyclable.
A 53% reduction from initial order and warehousing options with call-off.
Optimised product packaging designed to fit shipping boxes and palettes with zero wasted space.
DEVELOPMENT
The path to positive impact is never straightforward, and it took Fluus six years to rigorously test and develop their product – from validating their hypothesis that flushing is actually better, to developing the unique technology that actually allows their product to be fully flushable, known as Flushtec®. 
Contrary to conventional pads that contain 90% plastic and take over 500 years to decompose, Fluus created a 100% biodegradable solution that doesn't compromise the product's quality or performance. Flushtec® makes the pads 15% more absorbent than the market leader, and uses plant fibre and non-toxic, plastic-free adhesive derived from tree sap for products that work just as well as the competition, yet literally break down in a flush.
"Our focus has always been to replace the plastic pads in every bathroom. Engineering the magic behind Flushtec® – the water-dispersible and microplastic-free materials and industrial processes that we use– has been a challenging and rewarding process that's only just begun."
– Aaron Koshy, COO&Co-founder

Packhelp's services in use
Optimised Construction
Designed to fit their pads perfectly, Fluus minimises wasted space and the need for packaging filler with custom boxes that nestle within each other and stack on a shipping palette without any extra space.
Eco Approach
Each box is crafted from FSC-certified materials, printed with water-based print, and replaces plastic elements (like the opening strip) with an eco-friendly alternative that's 100% recyclable.
Trusted Collaboration
Fluus has access to our expert team of designers to help ensure that every package they design helps to pack, deliver and present their products in a way that aligns with their sustainable values.
PACKAGING
Packaging has a functional and emotional role in Fluus' customer journey. The company wanted bespoke packaging that didn't require large MOQs, and that would align with their values. Packhelp's interface and customer service were a clear shift from the conventional packaging agencies, making the entire process from design to delivery easier for them – as well as new businesses and individuals experiencing it for the first time.
Fluus had a clear vision for their boxes; they had to comply with UK letterbox sizing, protect and showcase the pads, and act as a canvas for brand storytelling while emphasising the brand's unique selling points.
Packaging is not the only area Fluus handles expertly. The company has input on a large breadth of their value chain, from procurement all the way to disposal (flushing!). This integrity, combined with constant improvement based on the data they gather, helps them make more informed decisions, determine priorities, and make more improvements.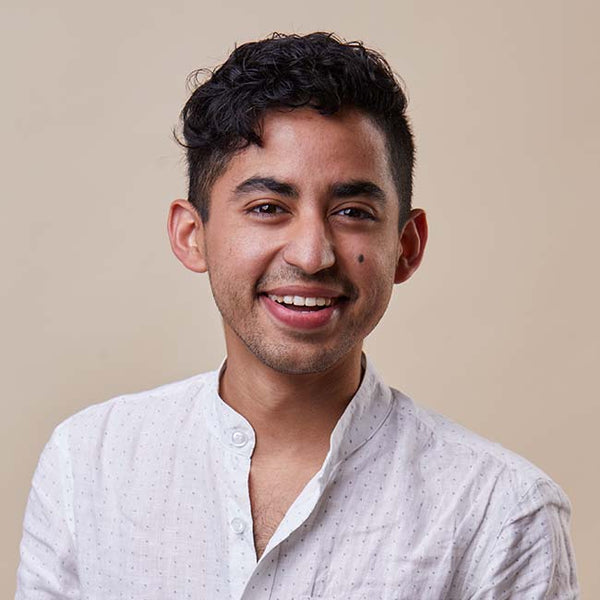 Working with Packhelp has always been flexible and professional. Their platform and customer service is clear and reactive to any additional requirements or changes. Packhelp has successfully provided our packaging needs for the last three years, and have played a crucial role in making sure we provide a consistent experience to our customers – from order through delivery.
Aaron Koshy, COO&Co-founder at Fluus
COMMUNITY
A clear mission statement and perseverance helped Fluus to overcome the numerous technical and commercial obstacles they encountered along the way. Building an ecologically-minded company is never easy, but by establishing the lines that they won't cross, they focus on communicating and working with their community towards a shared goal – to never create permanent waste that is toxic to the planet. 
When selling a product, you create an experience that will attract people who share your values. It's a process – from production through to shipping, and unboxing to actual use, every step of the journey contributes to customer satisfaction and loyalty to the brand. 
Since 2018, Fluus has been building a community made up of product testers, suppliers and customers. Among them are midwives who purchase in bulk for their patients, as well as individuals who are frustrated with plastic pollution flooding our waterways and filling up landfills.
"Everyone at Fluus knows that the future they want to live in doesn't contain permanent plastic waste. We are mindful of this goal in every aspect of operating our business, and choosing our partners is one of them. Our brand and communication has developed and grown, but the message of our mission has stayed strong since the beginning."
About Fluus
Fluus founders Liv and Aaron met at Imperial College London in 2016. This is where they began developing the first flushable period pad prototype. In 2018, they opened the first R&D site, where the first pads were made manually. In 2019, they conducted their first user trial, putting the pads through flushability tests at the Water Research Center. The tests confirmed full flushability of the period pads and the company was granted their WIS 4-02-06 certificate. Fluus launched officially in 2023 in the UK, and now the world's first flushable pads are available for anyone to try.