Custom packaging designed in minutes.
Delivered in days.
And awesome forever.
Browse the range
Wholesale packaging made simple
Start with a quote
Order from 1000 units.
Can't find what you're looking for?
Your one-stop-shop
for all things packaging.
From 30 pieces

Low minimum order quantities.

3-day production

Fast turnaround options.

Design online

Easy-to-use online editor.
High-volume options with Get a quote
Instant quotes, volume discounts and a dedicated account manager. Packhelp Plus is everything your packaging supply chain needs.
---
Use the Online Editor to add
custom patterns, logos and more!
Sample packs
Sample packs
Try before you buy. Select up to 5 samples and test different types of packaging, materials and sizes. Order a sample pack and get your money back with your first order.
Order now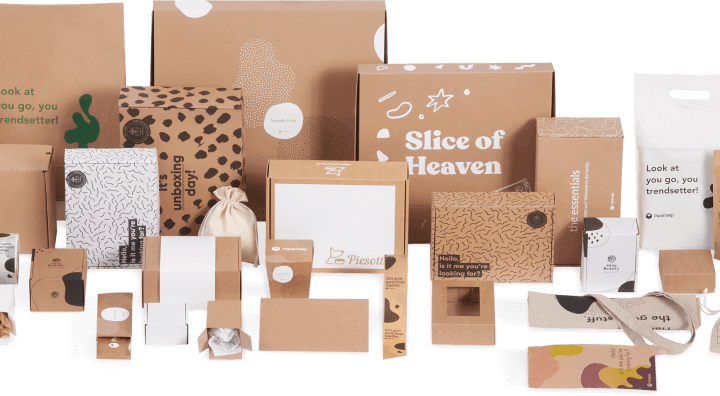 Show us your @packhelpdesign
and inspire others.
---
---
It's your turn now!
It's your turn now!
Step 1
Browse & pick
your perfect packaging from a huge range covering all needs.
Browse all products
Step 2
Customize it
by adding your logo, a pattern and your favourite colours.
Step 3
Finish up your order
and receive your packaging in no time.