Are Cardboard Boxes The Future Of The Packaging Industry?
Kate Wright | 5 min read
Subscribe to stay updated
Great!
You're now subscribed!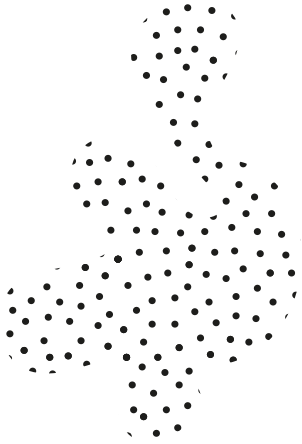 The eco-friendly approach has turned from a fancy CSR strategy to a mandatory area for many types of businesses. 
Doing shopping online often relates to receiving products in cardboard cartons. Clothes from online shops or other products arriving via mailing delivery are examples. It is safe to say that cardboard is becoming the leading trend in the packaging industry. However, it wasn't always the case.
What was the pre-cardboard era then?
A few years back, there was no emphasis put on the environmental aspect of doing business.
If there were any regulations, most of them referred to heavy industries, which had the biggest (but somehow obvious) detrimental impact. However, there was little concern in regard to packaging. Carton boxes were mostly used in moving. Furthermore, since e-commerce was only beginning to expand, most of the shops sold products in their physical stores. Thus they used plastic bags and other plastic containers for product packaging. 
What's more, plastic was a cheap choice, which has vastly caused it to be so popular. Therefore, at some point, packaging has been dominated by plastic. The leaders in its use worldwide were supermarket chains. To imagine the size of their production, consider the German chain Lidl, which reportedly was able to produce 3,500 tons of plastic bags for its customers over the year. Extensive use of plastic shopping bags started causing a massive problem with rampant waste, that did not "disappear" even after years, but instead caused contamination. 
The video below provides a good insight into what really happens with plastic waste.
New trends in packaging industry needed to turn to eco-friendly solutions
The modern businesses have learned that plastic was ruining not only environment, but also their brands. As customers became more aware of environmental changes, they started to expect companies to adapt as well. 
In a way, recycled cardboard turned into the best solution. Industry researchers and experts predict it too - cardboard will eventually cause plastic packaging to become a marginal solution. Due to the fact that natural carton is "alive" - it's a material produced from composted waste - it makes it fully eco-friendly.
Many countries banned plastic bags or discourage consumers from using them
There's already plenty of countries in the world, which has taken an active stand against the plastic waste. Denmark was the first European country to impose a tax on plastic bags, whilst the European Union followed by setting an objective to reach a 80% drop in plastic bag use among the members. Other regions that has significantly dropped their levels of use of plastic bags and containers were China, Mexico and Canada.
By doing so, those countries created a space in the packaging industry that needs to be filled with a "smarter" solution.
One of the new solutions is cardboard
Someone still might say that plastic is great - you can put a branded label, produce it cheap and store the product longer. But the bottomline is that plastic is one of the biggest disappointments in the packaging development in years. 
That is the exact reason why subscription boxes (a rising trend in the e-commerce) are made of cardboard. That's also why more companies turn to sustainable packaging solutions. There is no loss of brand awareness, the costs are not much higher and even if it the case - it's part of the strategy to attract new customers. Cardboard boxes allow printing of the design on the walls of a box too, which makes it a very sophisticated branding channel.
Take a look at Uber Eats: when entering the new market as Uber Eats, the company has emphasised its care for the environment. They aimed at cutting down on plastic, whilst the drivers has been often replaced by cyclists. Such approach has also helped in creating a positive brand image. 
What's the future?
All of the solutions, which help the environment thrive and live. The dark days of plastic waste are not over yet, but changes are coming. On the horizon, we can see more care and responsibility.
If you are an e-commerce entrepreneur, a marketer in a big company or a small business - your customers judge you from the moment they see the packaging of your product. So next time you plan your product delivery, consider doing something for the environment and use biodegradable, recycled cardboard boxes.
Design and order your custom cardboard boxes