Celebrate International Dog Day with a Dog Subscription Box
Laura Iancu | 7 min read
Subscribe to stay updated
Great!
You're now subscribed!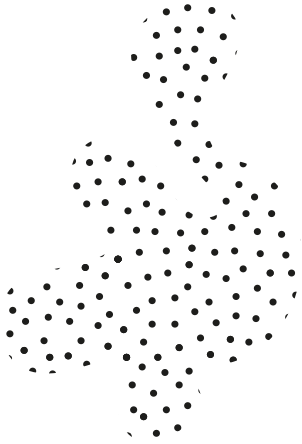 Every day is National Dog Day! - an unknown guy on the internet.
While it's a fantastic occasion to spoil your doggo with presents, it's also a chance to go back to where it all started: Sheltie, the shelter dog.
Colleen Paige, an animal welfare activist, founded National Dog Day on the 26th of August 2004 in honour of her childhood furry friend. This shelter dog inspired her decades later to raise public awareness of the need for annual shelter dog rescues.
Before we dive into the fantastic business model that is the pet subscription box, let's give a shout to all who have, are in the process of or are thinking about adopting a dog in need and giving them a safe, loving, permanent home.
Why invest in a dog subscription box?
Pet food and pet supplies are the second and third largest online CPG categories, attracting business owners looking to break into new markets. The natural food, animal care, and supply industries hold a very high promise of profitability. And with the subscription box model taking over the SERPs, it's relatively easy to predict an ascending trend.
Let's take a closer look.
The pet subscription box has earned popularity among all generations, predominantly Millennials and Zoomers (fig.1), making for a broad target audience, from local Etsy merchants to big players like Barkbox. Not only is the product extraordinarily flexible, but the services around it give the model an immense appeal with essential value propositions, such as customisation and free shipping.
According to one of the most extensive surveys on pet supplies spending published by Statista, the historical spike of 2020 coincides with the start of the pandemics, which propelled the industry to 2.25 billion British pounds in revenue by revenue by the third quarter of 2021 in the UK only. 
On a second look, it's pretty obvious what happened there, and to avoid oversaturating the term, we'll refer to it as the "global blip of 2020". It all comes down to consumer behaviour and its many stages of metamorphosis throughout the blip.
As we know, e-commerce has had a historical growth during the blip, and with it, new avenues were becoming easier to explore and test, like online indoor plant commerce, for example.
If in 2019, you'd go to your local garden centre or the green corner in IKEA for your new friend, the fern, 2020 has removed this option for the best part of the year. The only viable option for transforming living rooms into miniature Amazonian jungles was placing an online order, and this is where the plant subscription box niche became a thing. 
When talking about pet subscription boxes, the popularity growth was slightly different. By following consumer behaviour, we discover that the pet subscription has had its ups and downs before the blip, but mainly was kept constant. Some churn here and some drops there, but nothing significant. An overall safe bet to this day.
Make way for the pet subscription box model.
During a survey carried out in February 2022, 14% of respondents in the United States reported acquiring a new pet. This is an increase of 4% compared to December 2020, and it's easy to understand when we put two in two together. Chances are, you know at least one person who decided to adopt a pet during the blip.
Amidst the social restrictions imposed by local authorities, people also found absolute comfort and purpose in adopting fur babies of all shapes and sizes. With it, the need for pet products arose. 
In a time when we were primarily dependent on food deliveries and with enough time on our hands to research and pretty much spend more time on the internet, pet owners have started paying extra for superior quality products and relying more and more on pet subscription box model.
Two years post-blip, pet owners continue to shop online because of the variety, convenience, and affordability. And that's not all.
With a growing popular trend among pet owners finding mid-range supermarket pet food untrusty or unreliable, the need for organic pet food has increased. Pairing this need with a subscription box makes it a time efficient-solution, a quick and easy one that, with the right marketing strategy, becomes an essential pillar of this niche.
A quick look at the result of this survey supports that many owners "prioritise the health of their pet's foods over their own".The findings indicate that choosing the appropriate food for a pet's diet presents a variety of difficulties for pet owners.
The majority of pet owners said that as compared to themselves, buying nutritious food for their animals was given equal (53.1%) or greater importance (43.6%).
And all this is far from being a surprise; the hard numbers are there too. With the growing popularity of online convenience services like subscriptions by more than 100% over the past five years, we can anticipate an upcoming growth in the pet subscription model.
Making dog owners an offer they can't refuse
The interest in the dog subscription box had become unprecedented. A basic Google search in your area will reveal that users are enquiring more every day, with sections like People Also Ask heaving with referrals. Also, related questions like what is the best dog subscription box spiked considerably in search volume and continue to do so. 
Barkbox, a dog subscription box service, is currently amongst the top 10 subscription boxes, among giants like Amazon subscribe & save, Ipsy and Birchbox. This result is solid proof that the model doesn't just work, but it's thriving. And what's perhaps vital to know before investing in this niche is how to market your service to all relevant segments.
Take a look at this value proposition, for example. With thematic boxes like the one below, it's no wonder the dog subscription box by Barkbox keeps attracting customers. What's our take from this? One word: customisation. This proposition helps break the ice and keeps the churn rate low, from the product range to custom packaging for pet subscriptions.
We established that dog subscription boxes are needed, but how do you make customers an offer they can't refuse? Introducing custom packaging for dog subscription boxes.
Get some inspo directly from our customers
Psi Bufet
An insulated dog food box created with Packhelp Lab
The cardboard boxes they use are FSC©-certified, meaning they are made of wood from responsibly managed forests. More so, Psi Bufet reduced their plastic consumption by approx. 25% by processing packaging into PET bottles.
The dog subscription boxes are highly durable and well insulating to ensure frozen food delivery in impeccable condition. Through a series of manual testing, prototyping, and collaborative work, Packhelp and PsiBufet created a thermal cardboard box that keeps the temperature below 4 C for up to 48 hrs and is made from 90% recycled contents, along with organic honeycomb walls.
You can read more about the whole design process here. 
Natural TreatsA brand with sustainable dog food packaging in mind
The founders of Natural Treats have opted for a product that, in addition to being pet friendly and healthy, is made using natural processes. So it's no wonder they've chosen plastic-free packaging made from recycled cardboard for shipping their products.
They know that increasingly sustainability-conscious customers value companies that opt for more environmentally friendly delivery options, such as reusable packaging or packaging.
Design your own sustainable pet food packaging here.
BoxanimalPackvertising since 2015. Going international with custom pet boxes & smart discounts
Boxanimal started small with a bespoke offer for doggos and a minimalistic packaging design. However, it gathered enough attention and investors to go big in record time. From carefully selected niche products to custom packaging for dog food, treats, grooming kits, etc., they covered every aspect.
"The future of Boxanimal can be summed up in one word: WOW! Last year we ended with 115% growth compared to our previous year. When it comes to our packaging strategy, working with Packhelp made the whole process much easier."
We are delighted to have been a small part of their journey, and we cannot emphasise the importance of branded packaging for every industry, including the pet subscription box niche. You don't even have to take our word for it. Hear it straight from them:
"It's incredible to have a box completely assembled in minutes, as well as be able to choose from such a variety of sizes and complement it with other products such as envelopes, tissue paper or personalised seals at affordable prices. All this greatly simplifies the work, no doubt." 
- Juan Antonio, CEO
Feeling inspired? Click for a shortcut to our online box designer
BertyWell-being for dogs!
Berty is a modern concept created by Milena and Natalia for the love and care of dogs. In their own words, "there is no room for compromise when it comes to quality", a value that every pet owner looks for when choosing products for their furry friends. 
We had the pleasure to chat a little about their approach to the industry and gather a few valuable insights that we are happy to share with you. Read some of it below:
What are your thoughts on the pet subscription boxes and what services are a must for this business model?
We believe that any innovation is worth trying, significantly when external factors rapidly change. While pet parents are getting constantly more and more absorbed by work duties, there is a soaring demand for services providing reliable delivery timeframes and high-quality products.
We expect the subscription model to cover both pet food (food and treats) and services (healthcare). Berty offers a treat subscription so that pet parents can order their dog's favourite snacks monthly or weekly. By choosing this option, they get a special price.
What role does packaging play for your brand and your products?
Berty is built to serve all dogs' needs through highly-aesthetic products. From the very beginning, we wanted to make products for dogs that you would love to buy for yourself.
What does sustainability mean to you and your brand?
Sustainability is one of our core values. All packages in our grooming line have been made from sugar cane to reduce carbon dioxide emissions into the atmosphere. We use primarily natural ingredients, and all fabrics have Oeko-Tex Standard 100 certificate.
Let's see how some of our favourite brands prepare for International Dog Day!
On this special occasion, we had the pleasure of quickly chatting with some of our customers whose precious industry insights, gave us a few ideas on how to celebrate our furry friends. Scroll down if you'd like to see how brands like yours prepare for this year's International Dog Day and let's get the tails wagging!
"We'll be in Brighton, giving away free samples of W'ZIS" - W'ZIS
"Almost all of our employees have a dog, so we'll probably do some sort of outing together." - Obodog
"As a business, discounts and gifts will be available on our website. As a Dog mom, I will definitely have a fun day with my dogs!" - Us & pups crafts
"I will be posting on social media, and my CEO Bertie the Tibetan Terrier (in the photo) will get a special treat homemade treat and some ice cream!" - Pup Suds
"We will organise a give-away and announce a new product on our webshop. Stay tuned." - Imby
"We are organizing a contest in cooperation with a wellness brand so we can encourage more people to participate. Moreover, we are launching a new product this week, which can be a perfect gift for all the furry babies!" - Berty
Back to you
If you want to keep up with how brands like yours plan their packaging strategy and discover industry trends and offers, make sure you follow us on social and don't forget to subscribe to our newsletter.