Celebrating female-led businesses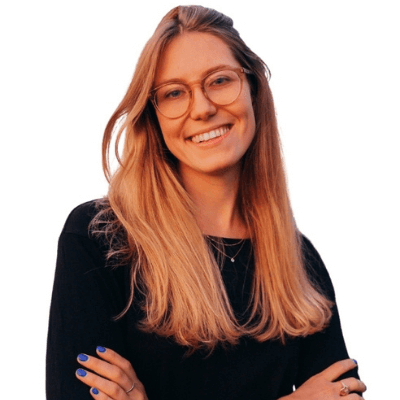 Aleksandra Owczarek | 12 min read
Subscribe to stay updated
Great!
You're now subscribed!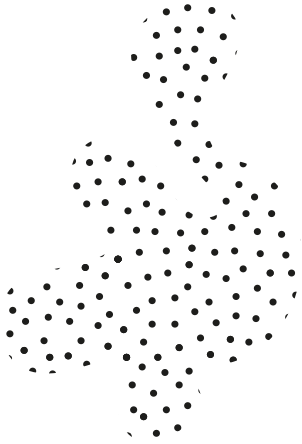 The month of March is dedicated to celebrating women's accomplishments from the past and present. According to CNBC, a record number of women now hold top positions at Fortune 500 companies. However, that's not why we're here. 
Getting to know our clients better is undoubtedly the biggest advantage of working at Packhelp. Being a startup ourselves, we understand the struggle of business owners. Every day, we're partnering with up and coming companies from around the world, many of which are led by women. 
Today, we would like to highlight their hard work and entrepreneurial spirit. We're spotlighting some of these fabulous women who are leading successful companies aimed at making bold moves in the field of sustainability, leading trends, redefining industries, and diversifying the world of direct to consumer goods. 
From vegan sneakers to beeswax food wraps. Check out the stories of 14 business owners and their perspective on success, business and where they source inspiration.

💬  About the founder:
I've always been passionate about design, craft, nature and sustainability. Millbee combines all my passions. For me, it's not just about creating products. I am a mother with two young kids and I want to create something meaningful and to consider the impact this has on our kids future.  Being sustainable is a journey and I think if we all make one little change it's a start in the right direction. Join me and we can work towards creating a more natural living and use less plastic, together.
💡 What does International Women's Day mean to you? 
International Women's Day is a day to remember all of women's achievements (big and small) and to highlight current challenges and how we can make progress. For me it's a day to acknowledge how far women have come despite many obstacles. My grandmother had an entrepreneurial spirit and she didn't get to pursue other interests as she was raising ten children. I feel privileged to have the opportunities I do today.
💡 Who inspires you?
🚀 About the brand:
Based in the heart of Ireland, MillBee is a lifestyle brand that makes natural beeswax candles, balms, and reusable beeswax food wraps. Their brand vision is to inspire and encourage people to connect with nature, live more sustainably and look after their well-being.
As a sustainability-focused company, MillBee Studio wants to tackle the issue of plastic pollution while promoting a sustainable alternative. Through combining organic cotton with beeswax, organic jojoba oil, and tree resin they created reusable wraps providing environmentally conscious solutions to plastics. Their  products are sustainably packaged and shipped directly to customers.
❤️  Give the love:
LinkedIn.com/company/millbee-studio

💬  About the founders:
It all began in 2017, when Kaja Rybicka and Marek Gut created Your KAYA, a small, health-focused, sustainable brand. They had discovered the EU law did not require period product producers to reveal what gets into the pads and tampons they sell; and the list came as a nasty surprise: dioxins, chlorine, poliester, pesticides, and more. The revolution was much needed. 
💡 What's your favorite thing about your job?
It's a no brainer: by far, our amazing team of 40+ people. Every day it blows my mind how kind, creative and talented are the people that decided to build Your KAYA with us. I feel so grateful to be able to work by their side. 
I also have to mention the ability to build a brand with a purpose. It's never easy and requires so many sacrifices, but I wouldn't have it any other way. At the end of the day it's so worth it! 
🚀 About the brand:
YOUR KAYA is a sustainable brand of eco- and body-friendly intimate hygiene products (and more!) you can subscribe to. In 2021 alone, they reduced plastic use by 2,000 one-hundred-liter bags. Their products are vegan, top quality, and cruelty-free, boasting at least 96% ingredients of natural origin. 
Their mission is to tackle the taboo by talking honestly and openly about even the most intimidating stuff, for which they have been recognized by Forbes. Open-minded, they spread awareness of intimate health posting science-based articles at the You KNOW page.
❤️  Give the love:

💬  About the founder:
The business started from humble beginnings, the founders handmade all the brownies at home and sold them at a market stall in St. Pauls, London. Today, Browniegod has a large international following and has built a wonderful team that serves tens of thousands of customers across the UK.
💡 What does success mean to you?
To me success is being able to create a life whereby you are happy and are free. It's not something measured with figures but rather being able to say you are living out your dream. With our team being predominantly female, we think it is vital to ensure our team members feel appreciated and empowered in the workplace. We also aim to be a diverse and inclusive workplace through hiring team members from different cultural backgrounds as we believe in empowering individuals from all walks of life.
Listen to Kanita's perspective on the bakery industry, customer experience, the challenge of social media and bakery packaging:
🚀 About the brand:
Browniegod is an artisan bakery specializing in creating beautifully designed brownie gift boxes. All materials used in production are carefully chosen with sustainability in mind. Their eggs come from local farms and are also entirely free range; they source our chocolate from Callebaut, making it 100% sustainable and enabling to directly support West African farmers through their Cocoa Horizons initiative. All of their packaging is made of recyclable materials - removing the use of any nasty plastic from their slab packaging.
❤️  Give the love:
Linkedin.com/company/browniegod
💬  About the founder:
SAYE was born four years ago with a clear mission in mind, to make classic and sustainable sneakers. Marta wanted to create something that was comfortable as it was cool, and would change the way we all see, feel and engage with fashion. And she did it! The company started as a Kickstarter project in 2018 under the name Wado, becoming the most-funded Spanish fashion project ever on the platform. Today, she leads the strategy and the growth of SAYE, brand for the Woke Generation, featured by Vogue, Glamour and Elle.
🚀 About the brand:
SAYE is a young online shoe company born in Barcelona thanks to a successful crowdfunding campaign. Their goal is to make cool vegan sneakers you'll want to wear for years, while continuing to:
Become a zero-waste brand by using bio-based and recycled materials.

Fight for fair work conditions, producing only in certified factories.

Fight against deforestation, planting 2 trees for each sale of sneakers.
❤️  Give the love:
Linkedin.com/company/sayebrand

💬  About the founders:
Hagi is owned by a mother and her two daughters. When setting up the company, they did not think about excel, but developed it with their own needs in mind, believing that more women have similar problems. We put passion and a lot of positive energy into the process of creating our cosmetics. From the very beginning, we produce all products ourselves - through the concept, recipes, packaging ideas, up to the final effect - comments Hanna Kurcińska.
🚀 About the brand:
HAGI is a young, dynamically developing Polish brand that was born out of science and nature. The cosmetics are produced in a family production plant near Warsaw in accordance with the requirements of companies certifying natural and organic cosmetics. Hagi's products bring long-lasting effects of improving hydration, nourishment and lubrication. Carefully selected recipes and raw materials make Hagi cosmetics safe, gentle and suitable for all skin types. By producing natural cosmetics, the company contributes to increasing care for human health and beauty as well as environmental protection. 
❤️  Give the love:
Linkedin.com/company/hagi-sp-z-o-o

💬  About the founder:
Arianna Agresti is the founder of Borraco Beach Wear. She has worked in marketing and events her whole life, but she had an entrepreneurial spirit from as long as she can remember. Borraco is her first start up led in a way that finds balance in between profit and purpose.
💡 What is the biggest lesson you have learnt as a business owner?
When you own your business, being resilient and keeping a strong mind are key. There are so many different aspects of the business to take care of and some many challenges on a daily basis and on all fronts that you really need to believe in what you do and keep going. As a woman society expects you to be at the forefront of a number of things that are not business related and that also can contribute to feeling overwhelmed. So being focused, resilient and strong are really fundamental arts to practice every day.
💡 Who inspires you?
One female entrepreneur that is worth mentioning is somebody that is rarely in the spotlight. Her name is Vivien Wong and she is the founder of Little Moons, those delicious mochi desserts filled with artisanal ice cream. I like how she started from the very basics and managed to stay resilient and stick to her idea of making mochi desserts popular for her market. Another female figure who is worth mentioning is Livia Firth, ex-wife of Colin Firth and a sustainability activist in the apparel industry. 
🚀 About the brand:
Borraco™ is an Italian designer swimwear brand committed to bringing elevated and fashion-forward design to men's swimwear, respecting the environment and maintaining a slow fashion approach. Swimwear for men can often be blunt. Borraco offers an antidote to cookie-cutter prints with original, hand-drawn designs. 
On top of that, Borraco is a company committed to doing good for the environment, and that is why we manufacture in small batches, and all our swimwear is made of patented yarn and fabric produced using post-consumer plastic bottles. Each Borraco swim short is the equivalent of six recycled plastic bottles.

❤️  Give the love:
Instagram.com/borraco_beachwear 
Linkedin.com/company/borraco-limited

💬  About the founder:
Alba Tens is passionate about the image, the creativity and the aesthetics. She's a defender of the natural order of the elements, and the concept and reason behind design. She values and admires integrity and honesty above all.
💡 What is the tip you would give to other women? 
To the women who read me I would say that no matter how exhausting it may be, we should keep fighting to remove labels and break stereotypes. Let's continue to network, without judgments, proving that together we are very, very powerful.
💡 Who inspires you?
I have many female references. I could talk about a lot of women, some of them very well known to us all, but my intention is to give value to all those women who remain anonymous, who break barriers, both physical and mental, and who empower and guide us all, who come behind them. From those women who impact their immediate and closest surroundings, no matter how small, to those who are world leaders. From my point of view, however, it's not worth it to get there at any cost. Above all, I value and admire the integrity and honesty of people.
🚀 About the brand:
Alucina is a small graphic design studio from Barcelona, specialized in Branding. They define themselves as activists of design, order, aesthetics and concept. They are a group of idealists who like to think that through their design, they contribute to foster change. They always try to create from a gender perspective, looking for a more egalitarian, inclusive and sustainable world. They focus on the value proposition of the brand, placing people at the center, because it is people who build brands. 
❤️  Give the love:
Linkedin.com/company/wearealucina

💬  About the founder:
Bold Natural Soap is a family run small business. It all started with making soap for the family, just out of necessity so they didn't have to use commercial soaps loaded with harmful chemicals, synthetic colorants and heavy perfumes. It won't surprise you that they are big believers in buying from small local businesses.
💡 What's the top tip you'd give to other females out there running their business or considering starting one? 
Being the owner of a Small Business there has been a lot of learning from when we first started making soaps to where we are today. There isn't any 'blueprint' out there to tell you the exact steps on how to build a successful business. It's all trial and error. From creating soaps, packing orders, designing our website, marketing, social media, stock taking & accounts it's all been a massive learning curve. Looking back, my advice to anyone looking to start a small business is keep it simple and start small. Do what you do well and grow your brand and business from there. There's always time to expand, don't burn out before you begin.
💡 Who inspires you?
🚀 About the brand:
Bold Natural Soap specializes in Handcrafted Luxury Soaps and Skincare made with ingredients derived from Nature. They are Zero Waste. By using only recyclable materials in all of their products and packaging.

❤️  Give the love:
Instagram.com/boldnaturalsoap

💬  About the founder:
I was born in 1994 under the hot Sardinian sun: wrapped in the light air that smells of salt and juniper. I graduated in Fashion Design with particular attention to tailoring techniques; I work in the field of fashion and luxury without ever ceasing to fantasize about elements to be combined, at the rhythm of underlying and basting of colored threads.
💡 What is the best advice you have ever received?
Leave traces of your uniqueness on this planet, create and spread beauty that did not exist before your passage by acting with perseverance, determination and gratitude.
🚀 About the brand:
Nadia Petite is a small brand with a range of accessories designed and sewn entirely by hand, aimed at a woman with an eclectic, minimalist, bon ton style. Old forgotten textile treasures, meticulously unearthed in the ancient shops, they all go through a tailoring process to evolve into beautiful unique garments, rich in energy and moods. Just as the metamorphosis of a butterfly. giving rise to the most genuine essence of a dreamer and aware woman.
❤️  Give the love:
💬  About the founder:
Art has always influenced fashion and offers exciting new opportunities for both worlds, but when the creative connection goes beyond that and contributes to climate protection, truly extraordinary and sustainable projects emerge. That's why I created Ethical Made. It's about tasteful, fashionable street style that can bring a small piece of individuality into your everyday life.
💡 What does success mean to you?
I view success as a multi-faceted construct—integrating achievements in all aspects of my life such as personal (to live a sustainable lifestyle with as little of an impact on the Earth as possible), professional (to continuously integrate ethical and sustainable standards into our business - betting against fast fashion), communities (together, we strive to reach climate neutrality and to improve the conditions within global textile supply networks), and family (spending time with those I love).
I realized the importance of being multidimensional. These dimensions of my life give me the happiness and strength I need to make an impact in the world, to achieve more success in a way that brings value to others - not as our current economic framework assumes, just from making money.
💡 Who inspires you?
🚀 About the brand:
Ethical Made is the new contemporary art-focused, small batch sustainable clothing brand based in Cologne, Germany focused on ethical fashion, designed to actively do something against climate change. Hence, their motto is 'Per Product One Tree Planted'. The next time you want a "Tee that tells a story", you can order it from Ethical Made to make an eco-conscious choice and to reduce your carbon footprint and help make the earth a better place.
❤️  Give the love:
Linkedin.com/company/ethicalmade

Agata Łanica
and Gosia Adamska from


Biotika

🇵🇱
💬  About the founders:
Agata wanted to become a beautician as a child, but economy won over her childhood aspirations. Biotika allows her to combine the acquired knowledge with her interests as she's a big lover of all novelties related to a healthy lifestyle. Gosia is a marketer with a psychological flair, she studies the secrets of the psychology of happiness. Biotika is a combination of their passions and interests, and the fulfillment of their dreams and plans. It is a platform through which they want to share their ideas, but most of all, products based on the best ingredients.
💡 What's the top tip you'd give to other females out there running their business or considering starting one? 
You have to make decisions according to your intuition, do not be afraid of it! Sometimes leaving your comfort zone is the only way we are able to develop. Remember that every crisis is an opportunity in disguise and do not be afraid to ask and ask for advice from smarter than yourself. The biggest lesson - every crisis is for something, look for values ​​in it, draw conclusions and act! For me, Women's Day is a celebration of femininity at its best. This is the time when women should think about themselves, but also show support for other women. It is a day reminding you that without women this world would be worse.
💡 Who inspires you?
Top 5 companies run by women:
🚀 About the brand:
Biotika is a fragrance manufacturer from Opole created by two girls: Agata and Gosia - enthusiasts of aromatic pleasures. Biotika's offer includes, among others, hand-made soybean scented candles, perfumes or mists for aromatizing interiors and essential oils. Biotika is also a good space for the Biotika Concept Store, which has gathered the best Polish manufacturers under its roof.
Biotika is also about two girls, two other stories who at some point meet in one place. They try to live in harmony with nature and take care of themselves, but at the same time not to forget about the world around them.
❤️  Give the love:
Instagram.com/biotika_naturalnie

💬  About the founders:
The duo behind Dak Coffee Roasters have been roaming around Europe for over 7 years now. They are a small team of two, so they handle every order with care and with a personalised touch. Coffee has always been part of their lives, although their love for specialty coffee has grown exponentially in the past few years. After working many years respectively in Finance & Marketing, they decided to pursue their dream, opening a coffee roastery. Dak was born from true passion for coffee and the desire to embark on a journey of endless discoveries and knowledge.
Coffee is supposed to be a positive moment in everyone's daily life, specialty coffee might sound pretentious or exclusive, but we feel everyone should be able to drink specialty coffee so adding fun to all of this is what we are about.
🚀 About the brand:
Dak Coffee Roasters is based in charming Amsterdam, Netherlands and was founded by two Canadians - Louise and Veronique from Montreal. From farm to cup, they take great pride in celebrating quality coffee. They select beautiful and unique coffees and carefully roast them to highlight the best flavors they have to offer. They always maintain a selection that includes some funky and experimental coffees along with more classic origins. There is always something to be found, no matter your preferences.
❤️  Give the love:
Instagram.com/dakcoffeeroasters
Linkedin.com/company/dak-coffee-roasters

💬  About the founders:
What started in 2014 with tinkering on a DIY concrete table has become so much more in recent years. Numerous recipes, stress tests, concrete courses, UHPC seminars and designs later, an experiment turned into a passion. The initial lows became highs, a song line became a real brand, a 9 sqm hobby room became a 1,200 sqm workshop, a part-time job became a vocation, Madlen and Daniel quickly became a whole team. And from a series of very different concrete projects, one thing remained constant - their unique concrete decoration. In 2015 they invented a special kind of concrete jewelry, and up until today, they are the only ones in the world who can produce it in such high quality, filigree and stability. 
🚀 About the brand:
With their idea of ​​making extraordinary things out of concrete, Concrete Jungle is proving that beauty can be found everywhere. Their specially developed Ultra High Performance Concrete (UHPC) is up to 12 times stronger than conventional types of concrete and is also incredibly light. All products are developed in their concrete factory in Frankfurt, and every single piece is handmade with a lot of love.
What guides them is simple: they believe the world is a better place when we look at it with open eyes and open hearts. When we're happy about the little things - pasta alla mom, hugs, star gazing, a good song on the radio. They believe in what may only appear valuable at second glance. And because they look where others don't look, they turned concrete into hand-made jewelry for everyone who sees the big in the small and the special in the simple.
❤️  Give the love:
Instagram.com/concretejunglede 
Linkedin.com/company/concretejunglede

💬  About the founder:
Sarah created Mama Moments to remind mothers that they are important too. That they cannot pour from an empty cup and that self care is an important part of looking after each mama's mental health. Self care is not a luxury, but a necessity, and it's a lot easier to keep all the balls in the air and be there for the people we love if we've allowed ourselves even 5 minutes with a cup of tea to recharge.
💡 What inspires you? 
To be a small part of helping mothers prioritize their self care has been so amazing and I get lovely messages all the time from women thanking me for my part in their journey - it is such an honour and my heart squeezes every time I get one of those messages. I am honoured to be part of so many women's journey. Whether that's through the self care gift boxes, the self care workshops or simply through my mailing list or social media. Being able to support mothers and help them live calmer, happier lives means everything.
🚀 About the brand:
Mama Moment Box is a curated self-care gift box that helps support mothers in prioritizing themselves. Along with workshops and courses, it shows all the mamas around there how to integrate more self-care into their days. Apart from that, Mama Moments Box is filled with goods from independent businesses being run by mamas all over Ireland, so it's a perfect opportunity to support small businesses and their wonderful, unique products.

❤️  Give the love: