Creating Value With Fulfilment, Packaging & Shipping
Kate Wright | 6 min read
Subscribe to stay updated
Great!
You're now subscribed!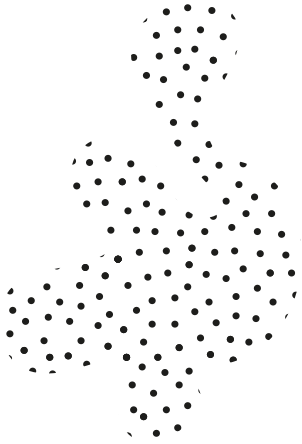 Marketing is about creating and delivering value to your customers, which is the goal any entrepreneur should pursue in order to be successful. However, especially in the field of eCommerce "Delivering Value" takes a different meaning - namely in the context of shipping.
The importance of the right eCommerce Shipping Strategy
Logistics and shipping have become a crucial aspect in the eCommerce industry and contributed to a sharp increase in the number of shipments. Only within the EU in 2014, 4 billion parcels were shipped by online stores and the number is still expected to further increase over the next years.
This does not only challenge logistics companies, but also online shops who need to adopt the right shipping strategy for their business in order to be able to deliver the expected value to their customers, leading to increased customer satisfaction and subsequently promoting customer retention.
Parcel Delivery Optimisation
In order to optimize the shipping and delivery process of your online shop, there are three different steps you want to consider: Fulfillment, Packaging and Shipping.
In general, there is no doubt that the most important factors, from a customer's perspective, with regard to the shipping conditions are price and speed. In fact, a survey reveals that fast delivery times are preferred by online shoppers and are often an attractive purchasing argument. The results of a German survey show that 48% of the participants have already stopped a purchase process once because the stated delivery time did not meet their expectations.
In recent years, the trend toward next-day or same-day delivery has also become increasingly important. Furthermore, a smooth and fast delivery of the goods leads to a higher satisfaction among recipients. As a result, they turn into returning customers and subsequently remain loyal to the company. This is a very advantageous aspect, especially from a cost perspective, because recurring buyers incur significantly lower costs than new customers, whose acquisition is rather expensive.

In order to be able to benefit from those advantages, you have to implement a successful shipping strategy for which we have the following tips with regard to these 3 distinct steps in your logistics process.
1. Fulfillment
When customers place an order in your online shop they expect that their order gets shipped right-away. This requires the fulfillment of orders and handing over the ready-made parcels to carriers on the same day.
Therefore, it is advantageous that your customers place an order as early as possible so that you can start with the fulfillment immediately. This can be achieved by using a countdown, just as Amazon does it, which guarantees e.g. two-day shipping if the order is placed within a specific time span. Moreover, this creates scarcity that might convince your customer to place the order.
2. Packaging
eCommerce packaging has become a crucial part of the delivery process with the growing importance of social media.
On the one hand, because social platforms give the opportunity to spread negative word-of-mouth in the case of negative experiences. On the other hand, the "unboxing" experience now takes the position of a marketing tool. As a consequence, online shops have to aware of the fact that the packaging has to fulfill two main functions:
Firstly,the packaging has to fit the products in a way, that it provides adequate transport-safety standards.  This relates to the carton and the packaging material. Purchasing the fitting boxes for various products does not only save time during the fulfillment process but also money because it can help to reduce the use of expensive packaging material.
Secondly, the branding of the packaging design plays an important role. Companies have to pursue the goal to stand out from other companies and how they differ from them. In fact, Packaging can be used as a marketing leverage and communication channel, and become part of the value proposition.
3. Shipping
The last step which has to be optimized relates to the actual shipment of the parcel. With respect to the shipping method, it is advisable to offer two alternatives at the check-out of the online shop and let online shoppers choose between free standard delivery and express shipping, which is subject to cost.
Providing a higher degree of flexibility to customers is recommendable because of two reasons:
The free standard delivery is expected by most people who are purchasing goods in online shops, which is reflected by a study that shows that one of the main reasons for cart abonnement are shipping costs.

In some cases, it might happen that the purchased goods are needed more urgently, and therefore offering express shipping can increase the number of orders. In order to be in the position to optimize delivery times of such online orders, it is necessary to have standardized processes for express deliveries and to choose the right carrier.
As soon as the shipping process is initiated by handing over the parcel to the carrier, businesses should send a notification to customers. Those notifications do not only give customers the opportunity to track their shipment but can be specifically tailored to the online shopper and his preferences, in order to increase customer retention.
When choosing a shipping partner for your order delivery, it is advisable to have a closer look at which services they offer. Not only because of the express shipments, but also with regard to delivery methods. Some carriers provide detailed information on the expected delivery time and give recipients the possibility to manage their shipments online. As a consequence, the choice of the carrier can also optimize order delivery.   
Now it's your turn
Now it is up to you to take the right steps in order to implement a successful eCommerce shipping strategy, which is in the position to deliver value to your customer. The optimization of your shipping processes will increase your customers' satisfaction and positively affect the performance of your online shop in general.
byrd is a logistics startup that helps online shops to easily outsource their logistics thanks to modern technology. With access to an all-in-one web tool and seamless API connections to popular e-commerce systems, the entire logistics and all orders can be managed with just a few clicks. byrd handles packaging, branding and shipping with selected shipping partners. Together, with the decentralized logistics network of warehouses distributed in Austria and Germany, byrd helps online shops to focus on their core competencies and turn their logistics into a competitive advantage, so that they can scale their business.