ONLINE EVENT
Food as an Ecommerce Product
Speakers:
Kanita Ramaxhiku
Founder, Browniegod
Xhenis Ramaxhiku
Founder, Browniegod
Sumaiya Sheikh
Marketing Manager, Browniegod
Register now
Save your seat for this 
upcoming event:
Great! You're now subscribed!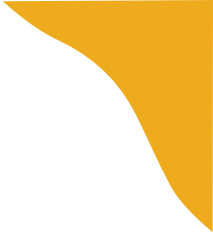 Struggling with starting your food business? Not sure how to acquire customers from social media? We've got you covered! Join our FREE virtual event with Browniegod, an artisan bakery specialising in creating brownie gift boxes, which became a viral sensation on TikTok.
When the pandemic hit, Browniegod, knew they needed to rethink their business model. Selling handmade brownies at a market stall in St. Pauls, London, was no longer an option.

They decided to shift their focus to building a strong presence on social media, leveraging new platforms like TikTok. However, they never expected that their brand would become a viral sensation. Fast forward to today, and they now have a large international following and a wonderful team serving tens of thousands of customers across the UK.
Join this virtual event to learn more about: 
How to start in Food Ecommerce

How to grow your follower base and acquire clients through social media

How to scale your Food Ecommerce brand from a passion project to a business serving thousands of customers
Packhelp Talks are live training, panel discussions and "Ask me Anything" sessions with notable experts in their field. We talk about e-commerce, retail, packaging, design, sustainability, and more! 
Speaker Profiles:
Kanita Ramaxhiku
Founder, Browniegod
Kanita is 23, and together with her brother Xhenis they run Browniegod. She graduated in Cinematography and Video Production, so no wonder she knows how to produce killer TikTok videos!
Xhenis Ramaxhiku
Founder, Browniegod
Together with his sister Kanita, Xhenis founded Browniegod in 2020. He has taken over the company's business operations and product development. Experienced Legal Project Managers with a Bachelor of Science in Economics, skilled in problem-solving and strategic thinking.
Sumaiya Sheikh
Marketing Manager, Browniegod
Throughout her degree in Marketing and Advertising, she has actively explored industry trends. She runs her own Instagram Marketing advice channel where she shares tips and information around running successful and meaningful social media campaigns.
What topics will we cover during this live event?