FREE DOWNLOAD
Guide to Sustainable Packaging for Fashion Brands
Learn how to improve your packaging with the right strategies for your brand


IN THIS GUIDEBOOK
Explore different strategies for improving your packaging according to your brand's size, advancement in sustainability, and markets you're serving:
Right-sizing packaging

Material audit and substitution

Unnecessary additives removal

Life Cycle Assessment (LCA)

Third-party certifications

Eco-design in packaging
Thank You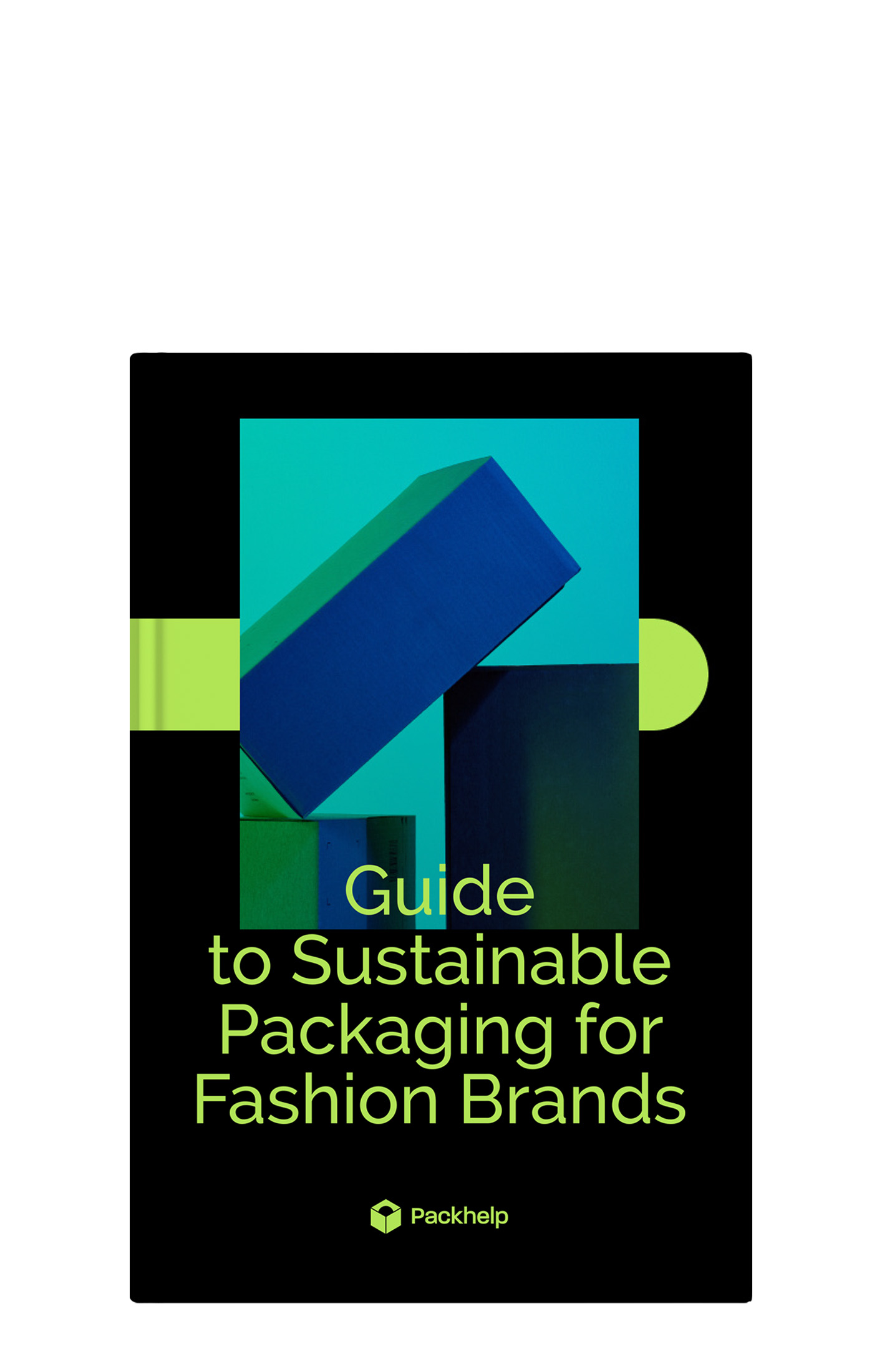 Expert know-how
Get ideas brought to you by packaging engineers and logistic specialists from Packhelp.
Diversified content
Sustainable packaging strategies suitable for brands at any stage: from beginners to champions.
Accessible language
This guidebook is to help you understand, we don't throw around words that nobody knows.
ACT NOW
Both regulators and the increasingly informed consumer will continue to hold companies accountable, demanding transparency and ensuring that sustainable packaging remains a priority rather than an after-thought.
Hungry for more?
Hungry for more?
Role of Packaging Symbols
Read about different packaging symbols categories and why you should use them.
Read more
Global Packaging Requirements
Learn about packaging regulations your company should comply with.
Read more
CASE STUDY
How packaging improvements helped fashion brand Tropicfeel reduce their CO2 emissions by 50%.
Read now