Brand

Packhelp Pro

Product Box

Two-Piece
Snakehive
A London-based start-up Snakehive found a sweet niche in the market. The company designs smartphone cases, using various styles and design approaches. The result is a great range of unique cases for many mobile brands. Each case is packed in a two-piece box designed by Snakehive as well.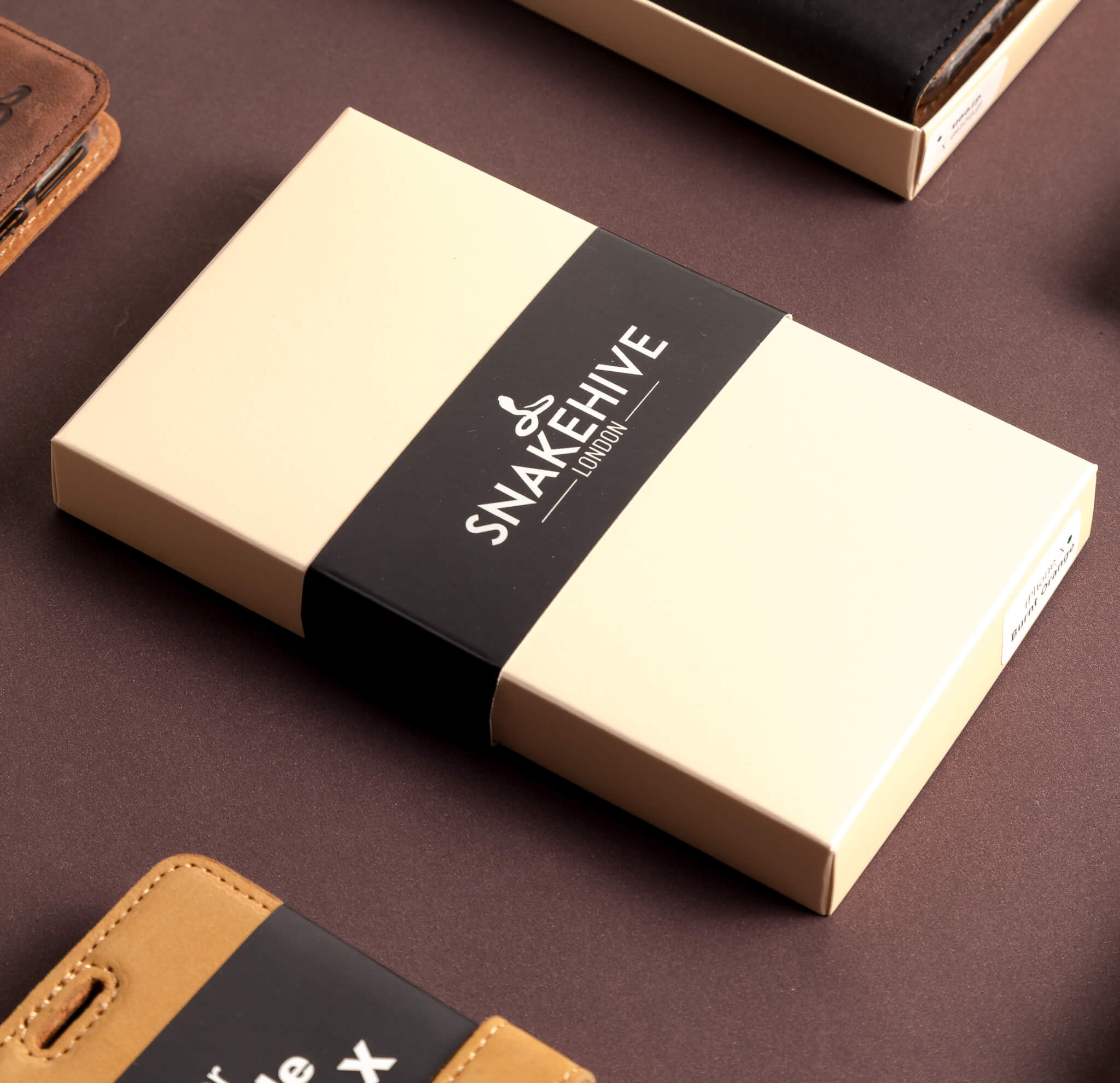 Use it every day
We use smartphones more than ever before. People are constantly looking at their screens. And from the business point of view, it creates opportunities.
While most of these opportunities bring mobile apps to mind, a phone is - apart from all the software it brings to the table - a physical product. When you add a high need of personalization to the equation, you get Snakehive's product.
The cases are matched with particular smartphone models and brands. There are several collections to choose from - from vintage-looking cases, to "wooden wilderness" or mellow, pastel colors dominating. Additionally, each case can be further personalized with hot-foil stamped initials.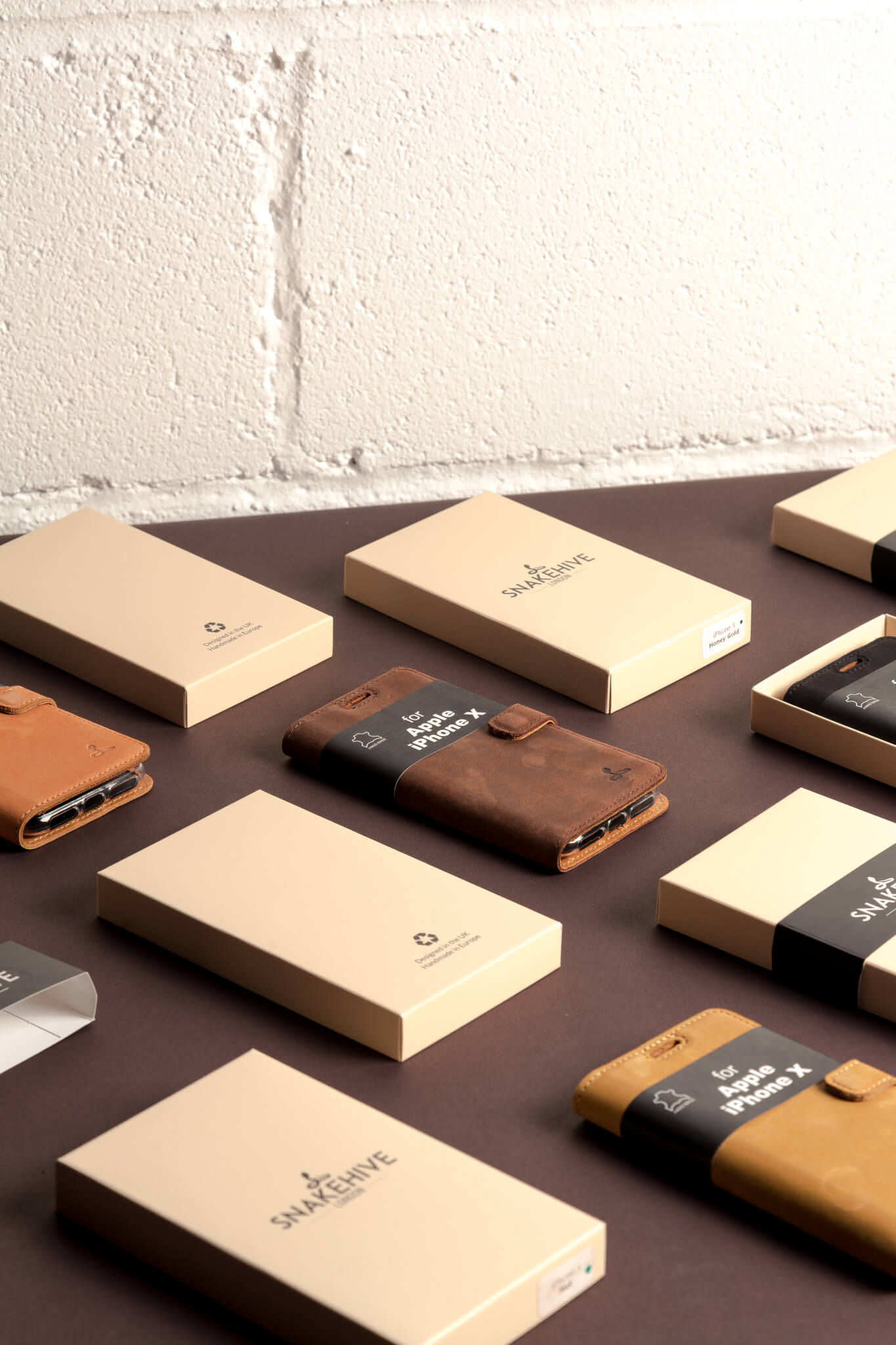 Boxes defined by elegance
One of the challenges that packaging designers encounter is finding the link to the product. The more unique it is, the harder it gets to capture its essence in the shape, color palette and branding.
When Snakehive looked for a packaging manufacturer, the company had a general vision of what their boxes should communicate.
"We set out to develop and create a high quality, sustainable, uniquely designed boxes that would look and feel premium to mirror the quality of our products."
- recollects Tristan from Snakehive.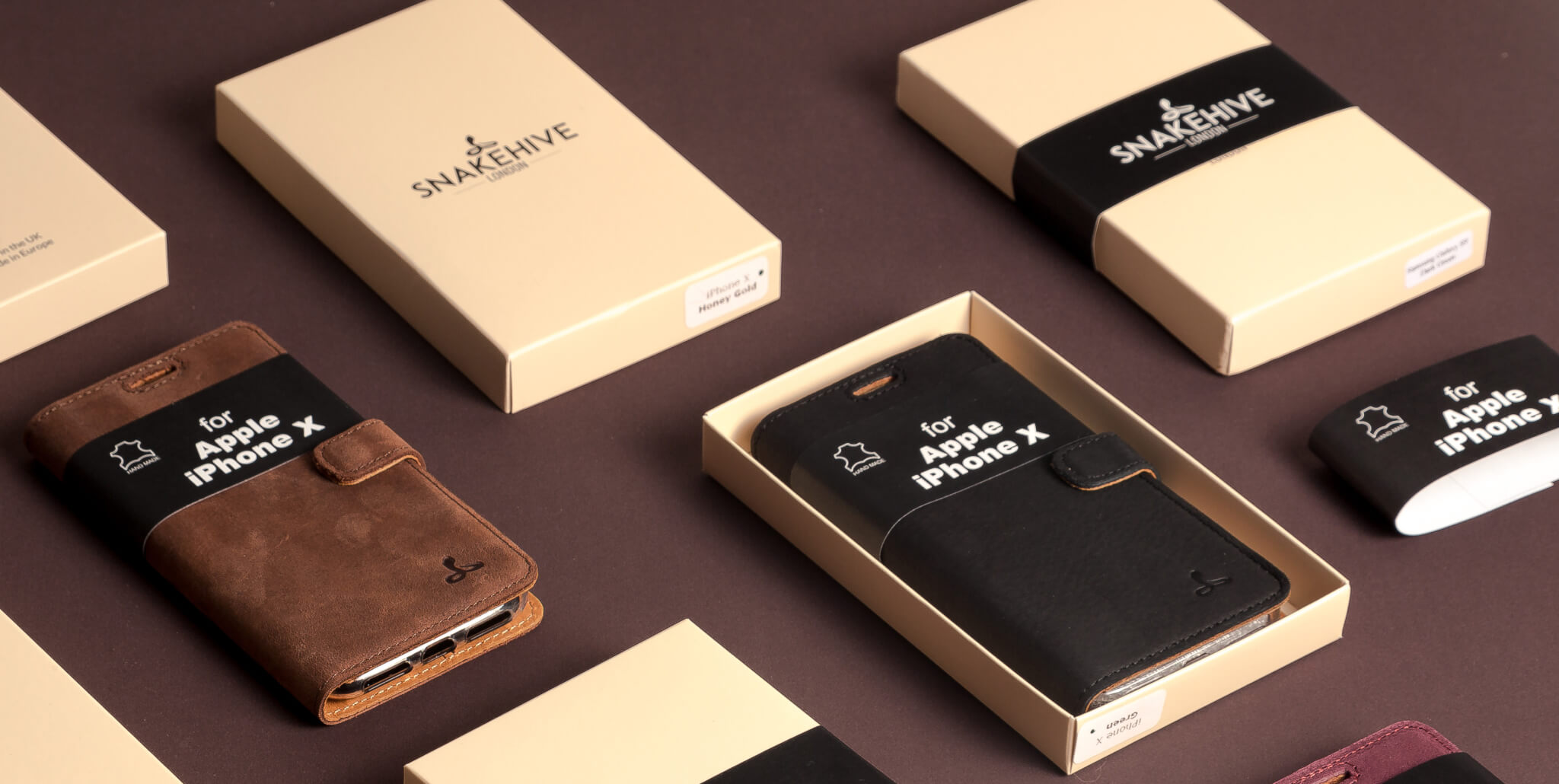 The cases all differed in sizes and finish options, which meant that Snakehive packaging required a universal touch of elegance for all its products.
"Jakub from Packhelp met our needs, by using recyclable high-grade cardboard which is accurately folded to create high-quality boxes that hold our products effortlessly. The two parts of the box are then securely held together with a black sleeve that has our logo precisely printed in silver foil creating a premium feel and unboxing experience to customers."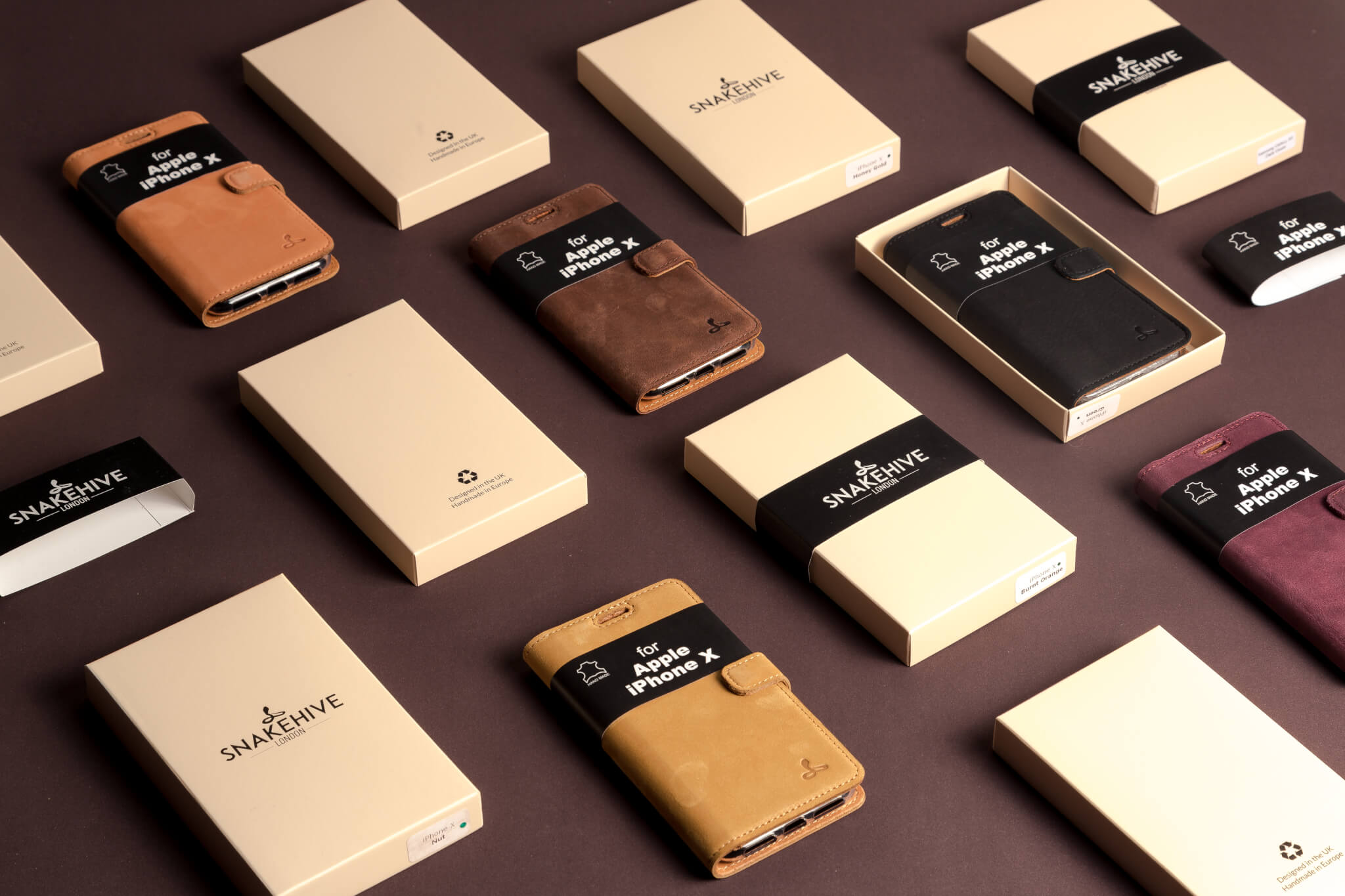 #PackagingMatters
The Snakehive packaging revolves around a rich unboxing experience. By using a sleeve and the lid, the customer is encouraged to appreciate the box - before the final product reveals itself.
The black sleeve with the logo printed on it is a "mark" of elegance. It is a kind of promise that the product inside will be equally attractive visually. The mellow creme color of the two-piece box is also crucial. Dark sleeve combined with the light tone of the box and subtle branding is a very upscale design.
The guys from Snakehive were satisfied with the collaboration. The product was a challenge for Packhelp's team, but here's what the Tristan from Snakehive told us:
"Our experience with Packhelp has been very positive, the great communication through emails and Skype has allowed us to work together well and create premium packaging for our products. The sizing of the boxes has also been accurately met so that our products fit effortlessly and precisely whilst meeting our postage requirements."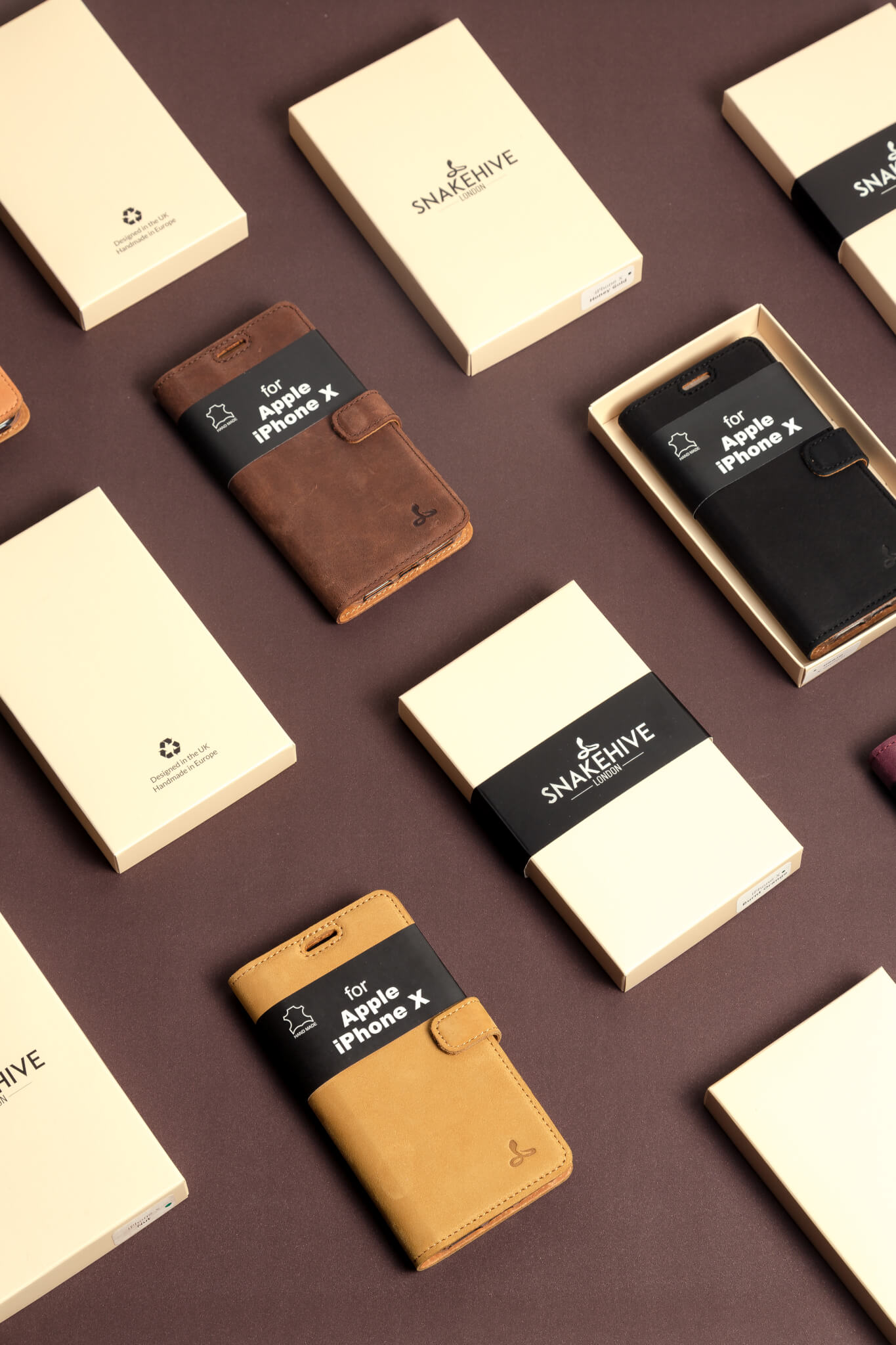 next design