Magnetic Box
Solid cardboard boxes with a magnetic closure. Pairs well with hot stamping.

Elegant security

Elegant security
A rigid flip top box with a magnetic lock to keep your contents safe.
Solid material
Solid material
Made from premium, solid cardboard with a hinged lid.
Magnetic closure
Magnetic closure
Easy, automatic closure in the form of a magnet flap.
FEATURES
With the Magnetic Box, you can tweak the finer details all you like until your branding is razor sharp.
Flip-top box with magnetic closure for easy and secure automatic closure

Solid board (1-3 mm) with a paper-wrap (chalk or mass-dyed paper) for vivid prints

Add extra customization in partitions, linings, fillers and printed inserts
FEATURED CASE STUDY
Biotika found a home for 100 product combinations with 4 optimised delivery boxes.
See how Packhelp assisted the D2C candle producer by:
Standardizing their packaging range and lowering fixed costs by 12%
Engineering in reusability into a sturdy design made from 90% recycled content
Find out more
"Packhelp simplified our packaging needs and found us savings, which we could redirect to our brand development."
Class and elegance
Whether you sell jewellery, accessories or other forms of elegant products, a magnetic flip top box is a great gift box that has a solid 'thunk' when the box closes.
Get a quote
Added security
If your packaging is part of your product, a magnetic gift box will keep the contents secure on a day to day basis and looking as good as the day it arrived. 
Get a quote
Sample packs
Sample packs
Try before you buy. Select up to 5 samples and test different types of packaging, materials and sizes. Order a sample pack and get your money back with your first order.
Order now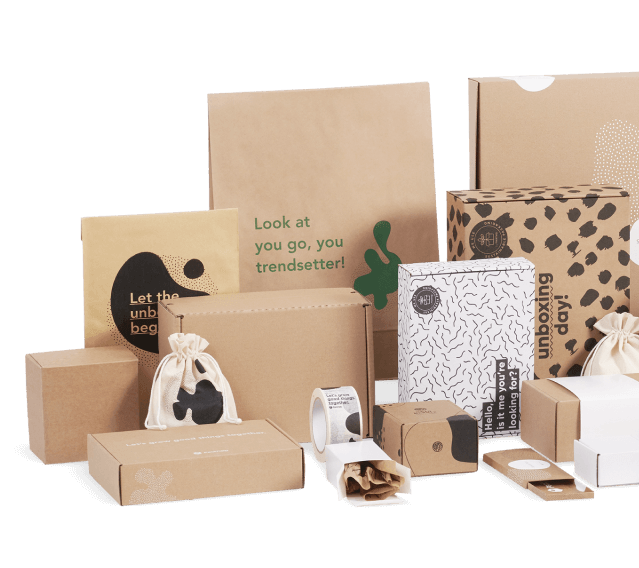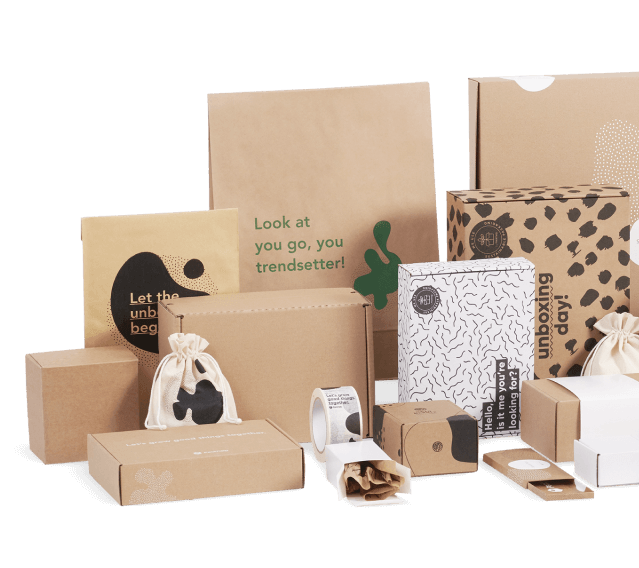 MATERIALS
Available materials
Solid Cardboard
A structure of solid board (1-3 mm) layered with a chalk, mass-dyed or kraft paper-wrap (70-300 gsm) for colour and/or branding. Available with a white, black, kraft or custom-printed internal lining.
MATERIALS
Available materials
Solid Cardboard
A structure of solid board (1-3 mm) layered with a chalk, mass-dyed or kraft paper-wrap (70-300 gsm) for colour and/or branding. Available with a white, black, kraft or custom-printed internal lining.
Offset
A two-step process where designs are printed on a paper sheet and applied to a heavier core stock. This makes it ideal for complex designs with gradients, photography or rich colours.
SPECIFICATIONS
Specifications
Material colour
Multicolour
Colour options
CMYK or Pantone
Printing process
Offset printing
Add-ons
Hot stamping, lamination (matt/gloss), UV spot varnishing & debossing
FAQ
Is a Magnetic Gift Box environmentally friendly?
While the cardboard that's used in magnetic boxes (greyboard) is generally made from recycled material and fully recyclable, many finishes and extras used in these boxes are neither recycled, recyclable or biodegradable.
How can I order magnetically closing boxes?
There are so many customisation options when it comes to these boxes – finishing colours, textures, hot stamping, internal printing, the list is almost endless. To find out more about ordering this type of packaging, click here, fill out your packaging requirements and we'll get back to you will all the needed information. 
What information do I need to provide in my brief?
The more information you supply, the better! The absolute minimum we need to give you the more accurate and competitive quote is quantity, due date, size, delivery area, and any finishes you require such as a foil-stamped magnetic lid or UV varnish  – and of course, your contact details. 
Can I design a Magnetic e in Packhelp's online designer?
No, that's not possible, as every element of these magnetic gift boxes are completely customisable. You will be sent multiple prototypes of your internal print packaging top ensure that it's exactly how you want it, before placing your order.
What's the minimum order quantity for Magnetic Boxes?
The minimum order quantity is 1500 pieces. 
Do these boxes come flat packed or do they need to be assembled?
Aside from separate inserts, your boxes arrive assembled, ready to use. 
What kind of inserts can be put inside these boxes?
Magnetic boxes make the ideal presentation packaging, and just about any type of insert can be made for your them. The most common inserts are foam and cardboard inserts. 
What are the most common uses of Luxury Magnetic Boxes?
Magnetic boxes are mostly used as luxury packaging for high-end items like jewellery, cosmetics, Haute couture and any other instances where conveying the premium quality of a product is needed through equality premium packaging. Snap boxes also make fantastic presentation packaging. For example, a limited edition watch and it's equally exclusive box may come in a custom magnetic gift box in order to protect the limited edition primary packaging. 
Can these boxes be customised inside?
Yes, they can! You can have an internal print on the inside of your box, you can also have the same texture brought inside your box. We can also create foam and paper inserts to cradle your product. Note that by default, the inside of a Magnetic Box is white. 
Subscribe for promotions, special offers and news from the packaging industry.
Great!
You're now subscribed!
Australia & Oceania

Belgium

Bulgaria

Canada

Croatia

Denmark

Estonia

Finland

Greece

Hungary

Ireland

Latvia

Lithuania

Luxembourg

Norway

Portugal

Slovakia

Slovenia

My country is not listed