Q3/22 – Our shared commitment.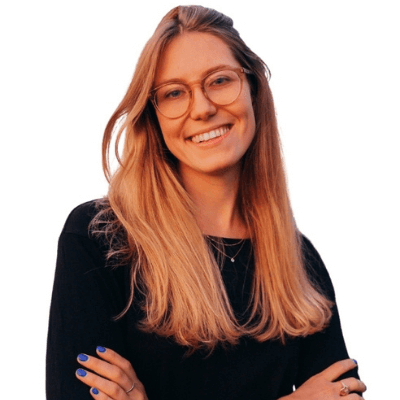 Aleksandra Owczarek | 5 min read
Subscribe to stay updated
Great!
You're now subscribed!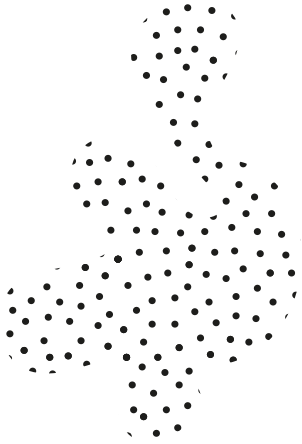 Q3 Sustainability Summary
Our Shared Commitment
Our approach to sustainability is based on extended responsibility, and we believe that we can make a switch to sustainable development more accessible for our suppliers, customers, investors and partners. That's why in Q3, we focused on extending knowledge about sustainability among our suppliers and making access to sustainable solutions that they provide easier for our customers.  Here's everything that happened in the last three months.
Table of contents:
Launching Packhelp Premade

Supplier Sustainability Vetting

Getting to know our baseline - Sustainability Report
Packhelp Premade

It came to our attention that sustainable packaging is still out of reach for many smaller brand owners who can't afford the time or money for widely-recognised certificates and personalised designs. We made stripping packaging from complexities our point of honour, and this was a roadblock that we haven't addressed yet.  
After a few business cases, analysing all the for and against, we decided to set up Packhelp Premade - an online store with sustainable yet plain, standardised packaging. It may seem contradictory to our core offer, but as long as it makes sustainable packaging more accessible, so be it. 
How are the boxes sustainable?
First of all, 91% of the portfolio is either compostable, recyclable, or made from recycled materials because it was designed with supporting a circular economy in mind. We're aiming at 100%, but, like everything, it takes time, and we believe in a better-done-than-perfect approach.
91% of Packhelp Premade portfolio is either compostable, recyclable, or made from recycled materials
Local production
Each box available on the platform is locally made, so depending on the order, it can be delivered within 3-7 days to your doorstep, storage, or fulfilment. We source our packaging from EU-based and often smaller suppliers focusing on domestic production. Each supplier we work with undergoes a thorough verification process for the quality control, and certifications check. Our customers can have a piece of mind that none of the packaging bought at Packhelp Premade comes from non-ethical sources or crosses half of the world, leaving a gigantic carbon footprint behind it. That's not how we do it. 
Transparency
Continuing good practices of transparent communication, we provided clear information about the particular sustainability features that apply to each packaging type available on the website and certificates backing up these claims.
Intuitiveness
With small businesses in mind, we created an intuitive menu that enables shoppers to purchase according to the industry, based on use-case product search, or with specific certificates. 
We wanted to provide our customers with a first-class online experience instead of confusion. That's why we gave a lot of thought to the platform's design. 
We're on a mission to make sustainable packaging more affordable. Packhelp Premade's product range has the most popular and tested solutions for e-commerce, retailers, agencies, and restaurants. It proves that it is possible to offer sustainable alternatives that will be within reach for many.
Supplier Sustainability Vetting
Each supplier undergoes a thorough verification process. Why? Because we are aware that Packhelp's sustainability is not only about our actions but also about how our Partners perform. We aim to enhance sustainability across our entire supply chain and develop a Supplier Sustainability Assessment process.

We're proud to share that this year we've gone through a complex assessment process with 25 suppliers with whom we work the most.  
99.9% of Packhelp's emissions are in scope 3, which means that they result from activities not owned or controlled by us, but ones that we indirectly impact in our value chain. We're a tech company, but we mediate in the exchange of physical goods, making us an intermediate contributor to the global supply chain and its footprint. 
Our approach to sustainability is based on extended responsibility. That's why we're paying so much attention to our direct actions and how we, as a company, can impact our suppliers, customers, investors and partners. Being in the middle, we want to use our influence to popularise a responsible approach to doing business, following transparency, sharing best practices, and imposing specific standards on our partners.
This year we've taken a closer look at our network of suppliers. We wanted to evaluate the maturity of their approach to sustainability and, if needed, offer our support and expertise to help them improve. The initiative is supposed to familiarise suppliers with the necessity of introducing an environment-first approach, encourage them to minimise their negative impact, and give them an overview of the whole industry's performance.
In cooperation with a specialist from Inspired, we developed a detailed questionnaire to measure and score our suppliers. After analysing all the answers, we shared a feedback report with each one of the participants to show them how they performed across our other vendors. For underperforming suppliers, we're planning to develop a tailored Supplier Development Plan, a set of concrete actions planned against a determined timeline to embed sustainability into their organisation further.
Many companies from more traditional industries are unaware of the necessity of introducing pro-environmental actions. And if they are aware of it, they often lack the know-how to introduce changes effectively. We want to facilitate that by sharing our expertise - says Anna Włodarczyk, Network Sustainability Specialist
Getting to know our baseline - Sustainability Report
In Q2, we met with external stakeholders to identify the critical factors in Packhelp's sustainable development. Thanks to this process, we mapped ten material issues in 3 main areas - people, planet, and prosperity. Based on this information, we prepared a report summarising our progress in 2021. Analysing our baseline helped us establish benchmarks for years to come so that our sustainability journey can be traced and compared. We do it to improve, but we know it's a long run, so we want to set our priorities straight to know what to commit to every year. 
We prepared this report to create a systematic approach to measuring our progress toward sustainability. Although it summarises 2021, we included our long-term commitments and started the whole framework that will be used to judge our future activities. Tangible impact requires improvements that can be carried into the long-term, and that's why we will measure our progress yearly. 
The data comes from our internal research and an external ESGgen audit to ensure maximum credibility. We specified goals and metrics to quantify our approach and make it more transparent. In areas where it was not possible, we set specific milestones. 
"Packhelp is a fast-growing start-up full of engaged, passionate and environmentally sensitive people. Over the last two years, the company has put a lot of effort into analysing and understanding its environmental footprints. They know their strengths and weaknesses and step-by-step work to minimise the negative impact across their value chain. They could take shortcuts, but they don't. They are putting a lot of effort into initiatives such as mapping the carbon footprint of their key products or introducing the ESG criteria to supplier's assessment so they can improve and take action on those points. A thoughtful and thorough approach to sustainability!" - Marta Lesiewska, Expert at Climate Leadership powered by UN ENVIRONMENT
Summary
We believe that every little change we implement in our offices, working culture and governance of our company can be extended to our external partners. We are fully aware of our role in the industry and the change we could accelerate with the right tools and processes. We have already started a wave of change in the printing industry from the perspective of efficiency, automation and accessibility of packaging. We are convinced that we can achieve even better results in the field of sustainability.