Q4/22 – A compass for the industry.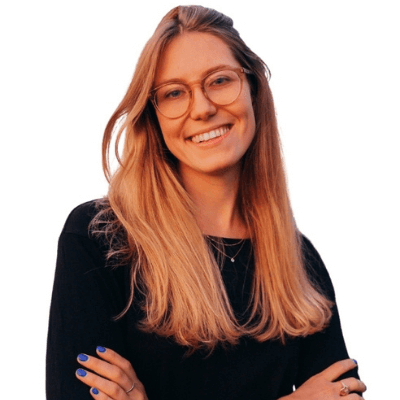 Aleksandra Owczarek | 5 min read
Subscribe to stay updated
Great!
You're now subscribed!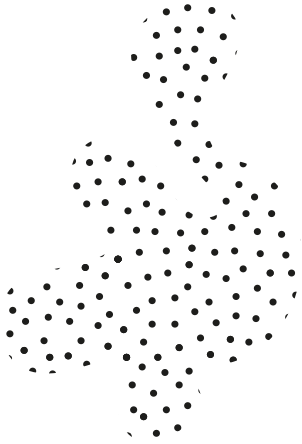 Q4 Sustainability Summary
A compass for the industry
The last quarter of 2022 brought the first results of our sustainability strategy. Our partners started to pick up our approach and we couldn't be prouder of them. We achieved an important milestone for our progress and transparency by issuing our first sustainability report. We made mistake and learned our valuable lesson, and we partnered with two conscious companies - PickPack and Plenti - to help them deliver reusable packaging for their customers. Last but not least, we have successfully passed the FSC audit and trained half of our employees in sustainable packaging. Our goal of becoming the compass for the industry is slowly but steadily becoming a reality. 
Table of contents: 
Our first progress report

Sustainability development plan for suppliers 

Learning from our mistakes

External check - The FSC audit 

A leap for reusable packaging

Building internal know-how
Our first progress report
One of our main goals for 2022 was to issue a report that would be the foundation for our future progress. We believe that tangible impact requires improvements that can be carried into the long term which is why we chose evolution over revolution. We started by analysing our baseline in cooperation with our suppliers, customers, investor, and partners. This approach helped us establish mindful and valid benchmarks for years to come. 
Our report is a summary of our past activities, as well as an outline of our long-term commitments. We wanted our sustainability journey to be easy to trace and compare to promote a systematic approach to measuring progress. We mapped the material issues in 3 main areas - people, planet, and prosperity, and set ourselves 23 ambitious KPIs. We take it seriously and want to be transparent about the areas where we score higher and those where we need to improve.
We are convinced that being fully transparent about the environmental impact of our products and our future plans will set an example. With this approach, we want to bring about a permanent change. The ESG framework that we developed in preparing this report is a form of measurable KPIs that will help us deliver on our promise and judge our future progress.
You can read more about our approach to becoming transparent about sustainability in an interview for EU Startups.
Make sure to check our report here.
Sustainability development plan for suppliers 
We have already transformed the packaging industry in terms of efficiency, automation and accessibility, now it's time to extend it to sustainability. Some time ago we let you know that we conduct a thorough supplier audit to check if our partners share our approach to sustainable packaging. According to our internal definition, such packaging has to:
support circular economy, 

have a low carbon footprint

be safe for people and the environment.
An important part of the audit for those partners who do not fulfill this definition is a Sustainability Development Plan. We don't want to skip anybody off, but instead, we'd rather motivate them to implement tried and tested practices that will improve their practices and, in effect, also the end result of their work. 
We are already noticing the first effect of this approach as the first supplier agreed to deploy a Sustainability Development Plan and designated a person responsible for the transformation. We are happy to share our knowledge with the industry to help other companies avoid mistakes that we made. 
Learning from our mistakes
Speaking about mistakes, not so long ago, we realised that we've been using the recyclable sign to describe the recycled eco property on our website. The difference between recyclable and recycled is not a minor one, contrary to appearances. 
Recyclable means that the product can be recycled. 
Recycled means that the product includes content that comes from recycled materials. 
We don't want to share things that only go well for us because like everyone else, we are off-beam sometimes. However, once we identified the issue, we immediately set to improve it, and that's what this is all about. You can be sure that the eco properties are correct now, but if you have any doubts or observations, we are here to discuss them. Just reach out to us.
External check - The FSC audit 
Being FSC certified supplier requires a lot of dedication. In order to sell FSC-certified personalized products at Packhelp, we had to ensure that all participants in the supply chain were also FSC-certified: from the paper mill, the packaging manufacturer, to the printing house, and finally to Packhelp.
As of now, FSC is one of the most reliable certificates on the market. Considering our experience with maintaining the FSC Chain of Custody, it's the most demanding of all the certificates that we cooperate with considering a thorough audit each year, additional training that our teams have to undergo, and constant procedures check. 
That is why we are proud to let you know that we have positively passed the FSC audit. We have the official confirmation that all Packhelp's procedures are compliant with the FSC.  You can check us in this registry by tapping on our number: FSC-C151608
Kudos to Kasia Popińska, Renata Kupczyk, and Karolina Rafał who prepared all the documentation needed for the project. 
A leap for reusable packaging
The last quarter of the year was marked by reusable packaging. 
We partnered with a Polish startup Plenti, which offers access to the latest electronics on demand, to develop and introduce reusable boxes. The new packaging can handle several order cycles and is fully recyclable after use.
At Plenti, we try to optimize every stage of our process. One of the most important elements of circular order processing is deliveries and returns. Reusable boxes allow us to reduce the use of packaging, whicH not only saves money but also is better for the environment. We hope that this future-proof solution will be an inspiration for other companies offering rental and subscription services - says Wojtek Rokosz, co-founder, and CEO of Plenti.
But that wasn't the only project concerning reusable packaging that Packhelp was involved in. Together with PickPack, a courier and technology company specializing in convenient parcel delivery times from online stores, Packhelp designed LoopPack - a service focused on reusable packaging. 
The return of the packaging is done by the courier who, at the time of delivery, takes the main packaging, handing over the ordered goods to the recipient, secured with a foil package made of recyclate. In the case of collecting the return of goods from the customer, the courier arrives equipped with appropriate packaging and prepares the shipment for transport to the e-shop himself.
Thanks to LoopPack, we have disenchanted the handling of returns, which are troublesome for both parties of the transaction. We enhanced the process of packing, taking the burden out of the customers' shoulders" – says Filip Kot, Pickpack CEO.
Building internal know-how
Believe it or not, sustainability is still a quite new topic at Packhelp. That's why we decided that our team can use a bit of training to unify the knowledge and navigate this topic better. In Q4, we finally launched  Sustainability E-learning - an internal online course centered around 4 main topics at the crossroads of packaging and sustainability: 
from box production to supplier vetting, 

recycling of plastic and paper, 

carbon footprint and climate goals

recycling symbols and eco properties. 
The best part about this training is the fact that it has 7 recordings of Packhelpers themselves sharing knowledge from their areas of expertise. It has a rating of 9.4/10 from previous students, so it must be quite interesting! Up till now, it has already been conducted by 53% of Packhelpers and has officially joined our onboarding materials.  It is mandatory for everyone at Packhelp to complete it.