Packhelp's Sustainability Summary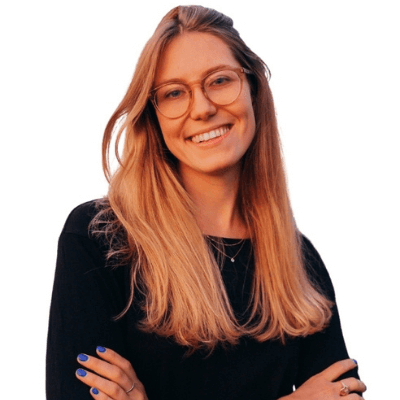 Aleksandra Owczarek | 5 min read
Subscribe to stay updated
Great!
You're now subscribed!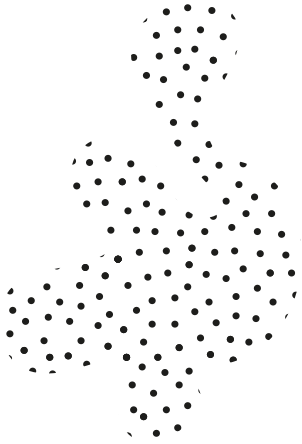 Q2 Sustainability Summary
It's all about the data.
Running a business that connects suppliers and customers creates a fantastic opportunity for introducing systemic changes. We realised that the potential of Packhelp's sustainability efforts lies in stimulating change among both ideas of our business. However, before executing a meticulous plan, we checked this assumption by taking a closer look at the data, associations gathering the packaging world, our stakeholders, and our procedures. Here's the overview of all the initiatives that we ran in Q2.
Table of contents
Data collection

Carbon Calculations 

Interseroh 

Democratising FSC Certification

Connecting with like-minded people

Natureef

Listening to the industry

A meeting with stakeholders
Data Collection
In the last quarter, we updated our catalogue of eco properties to make it easier for our customers to learn more specifics about their packaging products. It seemed like a tried and tested solution at first. To be 100% transparent, we included each packaging material's advantages and disadvantages. However, we had a gut feeling that we could do more. In Q1, we built a qualitative assessment of our eco properties; now, it's time to compliment them with quantitative data and back it up with international certificates.
Measuring our carbon footprint
Working in the packaging industry, we are privy to industry-specific knowledge. Simply put, it's easier for us to decipher and compare specific definitions because we know the complexities and technicalities of what's being said. But this is not the presumption that we want to make when it comes to our customers. Businesses tend to shift responsibility to the consumers, so we decided to go the other way. Despite a comprehensive description of a material's eco properties, comparing their environmental impact without specific knowledge was still hard. That's how we arrived at the idea of measuring the carbon footprint of each of our products. This move means we can present the data numerically that would be understandable to everyone, regardless of their knowledge of the packaging industry or other technical specifics. 
Building cross-industry carbon awareness
We decided to calculate the carbon and water footprint of the life cycle of 13 best-selling packaging solutions from our curated portfolio. They make up 40% of all orders. Why only 13, you may ask? We prefer to take several small steps with a real impact than one big one that won't change a thing besides leading us towards complacency. After calculating the environmental effects of these 13 products, we'll do the same with every product in our product range. 
The starting point of the calculation for this particular research was the carbon emission of a ton of cardboard. This means that each product variant had to be weighed before it was possible to tally up its impact. The weight of a package depends on its size, raw material used in production, and thickness. Each packaging product that qualified for research has different sizes and logistic variants. All in all, we checked many different variants and suppliers, which led to over 300 combinations in total. 
The biggest challenge in measuring the carbon footprint for Packhelp's products was getting the data. We had to delve deep into the specifics of each supplier's processes like the location of the sourcing plant, energy consumption to produce Packhelp's orders and route of transportation of each product to our warehouses.
"We believe that by being transparent about this data, we will impact the future purchasing decisions of new and existing customers. Having a choice between a manufacturer who is not environmentally responsible and one that cares and shows results is a fair tradeoff", comments Artur Stańczuk, the company's Chief of Strategy.
The findings for the first products that underwent the research are already on our website! Look for mailer boxes, mailer bags, ecommerce delivery boxes, product boxes, wine boxes, two-piece product box & shipping boxes.
Interseroh
Another thing that we checked is the recyclability of our products. To comply with the increasingly stringent recycling targets required by law (e.g. German VerpackG) and to ensure that waste is processed into high-quality recyclates, materials must be designed for recycling. That means that they have to be suitable for proper collection and reliable sorting, as well as being recycled into a recyclate.
We partnered with an international research agency, Interseroh, who conducted laboratory tests on our packaging to check whether our packaging passes smoothly through after-life processes and is therefore truly 'made for recycling'. We obtained an internationally confirmed certificate stating that 99% of the packaging from Packhelp's curated* range (everything available in our online store) complies with EU and UK recyclability standards.
Interseroh has been delivering tailor-made, integrated environmental services for customers in every industry since 1991. They are specialists in closing loops, preventing waste, and conserving resources. They have already served over 20,000 customers and operate in 32 sites in 7 countries. 
Here's a list of products that received Made for Recycling certificate:
Mailer box (all variants, including full-colour mailer box)

Product box, wine box, two-piece product box

Packaging tape

Kraft tape

Paper bubble wrap

Paper bag

Paper mailer

Self-adhesive pockets

Poly mailer

Packaging paper

Tissue Paper

Cardboard envelope
FSC Certification
We are proud to share that we have introduced a revolutionary feature in our Online Creator. From the end of June, everyone can add the FSC® certificate directly to a packaging design, straight from our website. 
"What's so revolutionary about this project?"
Before this feature, each design project with an FSC® certificate had to be sent to Bureau Veritas, a certification body approved by the FSC®, who manually approved each and every use of the logo. It was time-consuming, burdensome, and, above all, expensive.
To make it possible, we adjusted our technology to match FSC® Standards so that we could automate the process. Our online tool ensures that the certificate is positioned in the right place, prevents other graphic elements from overriding the approved design of the certificate, and only costs 20EUR. To double-check the compliance with the FSC®, we trained our employees (cheers to the DTP team) to be able to approve the designs and created an entirely new internal approval process. The whole project gained the final approval from the official FSC® certification body. 
"To sell FSC®-certified personalised products at Packhelp, we had to ensure that all participants in the supply chain were also FSC®-certified: from the paper mill, the packaging manufacturer, to the printing house, and finally to Packhelp. This is just one more example of how we are committed to providing sustainable packaging for every business", comments Zuza Mazurek, Head of Sustainability at Packhelp.
For now, this feature is available for eco mailer boxes, eco white mailer boxes and ecommerce delivery boxes, which make over 30% of all orders from our online store. But of course, our supply chain team is working on expanding the process for other products from our portfolio. 
Listening to the industry
To build our long-term sustainability strategy, we engaged in a dialogue with our external stakeholders: customers, suppliers, partners, and investors. The whole process aims at understanding our impact in the ESG areas and is supposed to give us food for thought and insights on our way forward. 
So far, we have held two meetings, one in Polish and the second in English. Both of them were conducted by an external moderator. Our representatives took part as observers and listened closely to the expectations and opinions. The process was performed according to 3 standards: AA1000APS (Principles Standard), AA1000SES (Stakeholder Engagement Standard) and AA1000AS (Assurance Standard). The results of the stakeholder engagement will be part of the long-term strategy for ESG at Packhelp.
We believe that it's crucial to source knowledge from diversified sources. That's why we also joined NATUREEF. It is an association that brings together companies from the packaging, chemical and food production sectors that implement the latest technologies, research and development projects and care for the natural environment. Natureef strives to be a platform for information exchange to usher in a change in the packaging industry. The team has extensive experience in intelligent and active packaging, industry 4.0, and circular economy, so it seemed a perfect fit for us.
Conclusion
In Q2, we focused on expanding our numerical knowledge by conducting recyclability and carbon footprint analyses by listening to our stakeholders and joining Natureef. We hope that this approach will bring the results in a long-term perspective. Last but not least, a huge thanks to all the certification bodies, research agencies, organisations and Packhelpers who made it all possible! You prove that sustainability is truly a joint effort.
---
Q1 Sustainability Summary
We are taking sustainability seriously
.
Sustainability is a complex topic. We all know that. It's nuanced and constantly evolving, and we're not afraid to admit that we also learn on the go with it at Packhelp. Although our efforts are work-in-progress, we want to be transparent about them with you. We're not perfect, but we're committed to improving ourselves. We're transforming as a company; we try our best to be better in what we do, and we want to share our journey with you. Here's the overview of all the initiatives that we ran in Q1.
Table of contents:
Strategy

People

Head of Sustainability

Eco Ambassadors

Knowledge

FSC Trainings

Climate Fresk

Product

Eco Properties
Strategy
Let's start with the basics. Everything that we do needs to be planned at the beginning of the year to give our initiatives a direction and a clear focus. This year we put sustainability at the core of our business strategy as our priority number 1. 
If done right, we will become not only an important element of the commerce ecosystem but also a potential leader of something much bigger - a world-changing shift to sustainable solutions. The beginning of the year is the best time to shape a company that aims to be the future of custom packaging. By reshaping our process and introducing new products and services, we can make it easier for brands to transition towards more environmentally friendly solutions. 

- Wojciech Sadowski, CEO of Packhelp
People
We welcomed Zuza Mazurek, our favourite Packhelp eco-freak, to her new role as Head of Sustainability. Zuza will lead our environmental strategy to lower the company's environmental footprint, reinforce a sustainability culture, and introduce new sustainable products to our range. She graduated from the Warsaw School of Economics (BA in Finance and Accounting), the University of Amsterdam (Entrepreneurship and Innovation, MSc Business Administration), and recently completed the Business Sustainability Management course at the University of Cambridge (Cambridge Institute for Climate Leadership). She is an expert within the Climate Leadership initiative (powered by UN Environment Programme) and a visiting tutor at Kozminski University (postgraduate), teaching sustainable innovation design. She's interested in the circular economy and planet-centric design. In her free time, she enjoys spending time outdoors!
In January 2022, we took the most significant step in our sustainability journey. We put sustainability among our top priorities for this year. In this way, we encourage all employees to join efforts to reduce our environmental footprint. 

- Zuzanna Mazurek, Head of Sustainability at Packhelp
We didn't have to wait long for the first results. Zuza immediately swang into action, initiating Eco Ambassadors - a cross-functional team of more than 30 eco-enthusiasts from Packhelp. They meet every month to discuss all sustainability-related initiatives, build know-how in the organization, and suggest new initiatives. The group has already kicked off some internal projects like building "sustainabible". It's a source of knowledge about the complex topics related to sustainability. They're also developing sustainability issue reporting, an internal tool for our employee's and customers' requests, questions, suggestions, and ideas. You can be sure that no voice will go unheard!
Knowledge
To fully understand the challenges ahead of us, we also run a few initiatives focused on raising the environmental awareness of Packhelpers. Although they are entirely voluntary, they usually enjoy a big turnout. 
(more than 100 in basics, 30 people advanced)

FSC training - The Forest Stewardship Council is an international non-profit organization established in 1993 that promotes responsible management of the world's forests. It's the most trusted sustainable forest management organization globally. You can find their certificate on some of our products. Many of our products are made from paper pulp and cardboard, and we must have it sourced from responsible sources. The training showed us a broader perspective on the certification process and its functions. We learned about different aspects of its benefits to the forests, biodiversity, and local communities.  

(25 people)

Climate Fresk - Climate change is a systemic problem, so it's hard to understand the complexity of different dependencies fully. The Climate Fresk training aimed to untangle various aspects of the climate crisis. The facilitator guided us through the process, delved into the different phenomena, and refreshed our knowledge. We had a chance to discuss each of the problems and comprehend their results. We created a massive system of connections that showed us what causes climate change and what are the consequences.
We also ran a pulse survey to gain employees' perspectives on our previous sustainability endeavours. We wanted to assess the engagement, satisfaction, and awareness regarding sustainability at Packhelp. Key takeaways:
As much as 50% of responders claim that they are eco-enthusiasts

73% agree or strongly agree that Packhelp is committed to sustainability in 2022.




We learn every day how to be better at what we're doing. We've got a long journey ahead. However, looking at our employees' perspective, we think that we're heading in the right direction.
Product
Everything has its advantages and disadvantages, even our packaging. We want everyone to be sufficiently informed about the available packaging options to feel empowered to make fully aware choices. We believe that sustainability is about transparency. We conducted an official audit of all our products and updated our catalogue of eco properties. This catalogue defines our definition of sustainable phrases while also making it easier for customers to understand what we mean when they read words and phrases that are commonly unclear and not well defined. 
We focused on the most powerful levers in sustainable packaging to improve the quality, transparency, and accuracy of how we communicate them to you. For those who want to delve deeper into the topic, each eco property has a dedicated page where everyone can check its definition and application and a range of packaging products that meet its requirements. To be 100% transparent, we've also included all the advantages and disadvantages of using packaging with specific eco properties to help our customers choose a packaging strategy that fits their product.
New eco properties:
As much as 78% of brand owners introduced changes to materials that favoured more sustainable options. We applaud that and want to assist each customer in this transition, wherever they are, with changing regulations and new standards. We'll be ready.