Rewise – The Free Online Conference For Your Small Brand
Kate Wright | 4 min read
Subscribe to stay updated
Great!
You're now subscribed!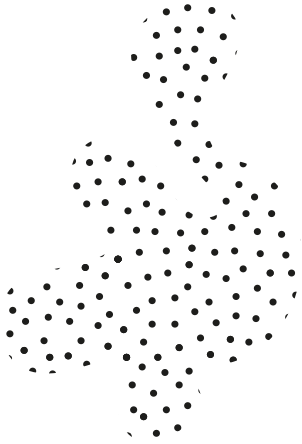 We have some exciting news to share! The beginning of February will be marked by the first edition of Rewise Conference, a fully online event for e-commerce & retail, organized by Packhelp. Read about the details in this article.
royalThe beginning of each year is a great opportunity to look at the upcoming months from a long-run perspective.
Plan ahead your next moves.
Sometimes, what you might need in order to do the above is gain new insights and motivation, learn new things and only then - start implementing them.
Here's an ideal solution for you - Rewise Conference.
What is Rewise Conference?
Rewise Conference is an entirely online event for marketers, startups, and entrepreneurs looking to broaden their horizons in e-commerce & retail.
The first edition of the event held on 6th and 7th of February 2019, will be divided into two days - one devoted to establishing a business and the second to scaling it.
Day 1 - Learn how to establish your business
The first day of Rewise will be dedicated to understanding the e-commerce industry environment.
Our guest speakers will dive deep into the topics concerning:
designing a seamless buying experience in your e-commerce shop,
establishing and developing your company's blog,
building backlinks to your website,
how to build foundations for long-term relationships with customers,
what's the role of influencer marketing in e-commerce,
growth hacks and tips to avoid mistakes at the beginning of your journey.
The first day during Rewise will provide you with in-depth look into the e-commerce landscape. The speakers, who will share their invaluable knowledge and experience, will include:
Paypal,
Buffer,
Packhelp,
Callpage,
IndaHash,
Prestashop.
If you're at the beginning of your e-commerce/retail journey, Rewise Conference is the most convenient, free event, full of insightful knowledge to give you the best kickoff.
Sign up for Rewise Conference 2019
Day 2: Skyrocketing brands - Learn how to scale
The second day of Rewise is all about scaling your business and tackling the difficulties of an already established brand.
A sneak-peek into the topics:
The business bank account choices,
Delivery expansion & logistics challenges in e-commerce,
Customer retention,
Managing your product's returns,
Post-purchase marketing,
SEO hacks for e-commerce,
Nurturing relationships with your long-time customers.
The speakers participating in the second day of the online conference will include:
Revolut,
DB Schenker,
Estimote,
Byrd,
Metrilo,
Stowga,
Morningscore.
The second day of the event is dedicated to owners, who are actively looking for development opportunities. Your business needs "fuel" to grow and prosper - learn what will bring the best results!
Sign up for Rewise Conference 2019
How was the idea of Rewise Conference born?
The booming expansion of the e-commerce industry is changing the ways of doing business. Since establishing of an online shop became so accessible and easy as it is nowadays, many people decide to start working on their own projects.
This change in the landscape creates both opportunities and challenges. The density of brands and products saturates the markets and fosters the competitiveness. However, it also requires these newly born entrepreneurs to gain knowledge and expand their network significantly.
"The modern sellers are given more and more opportunities to smoothen their work and let them focus on scaling. At the same time, it is easy to lose the track in the growing number of these options and tools. Hence Rewise - a conference to help the business owners organize and grow."
- comments Szymon Pruszyński, the Head of Promotion at Rewise.
How does it work?
The two-days long event is entirely online.
Each participant gains access to the platform, where - at given hours - the speeches, presentations and workshops are posted. Every participant can also download the materials after they're published. In that way, every "Rewiser" will be able to watch the videos at the most convenient time of his own choice.
"Rewise is supposed to give its participants the chance to learn without the need of traveling, booking hotels and sacrificing their working time. The remote form of the conference creates a unique opportunity to expand your knowledge within the coziness of your own home."
- adds Wojciech Sadowski, the CEO of Packhelp.
Additionally, each one of the participants will be given an exclusive package of special offers from the speakers of Rewise. 
Rewise Conference is an event for you
The goal of our online event is to bring e-commerce specialists from various fields to share their knowledge with you. You can participate without travelling costs, without planning ahead and sacrificing your business days. Tune in online, download the materials and watch them as many times as you would like to.
See you soon during Rewise!
Want to sign up? Click below!
Sign up for Rewise Conference 2019