Say hello to the all-new Packhelp!
Patryk Kabaj | 5 min read
Subscribe to stay updated
Great!
You're now subscribed!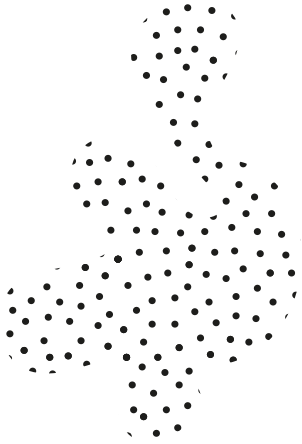 Today, we're thrilled to finally reveal our new branding identity. We've got a new logo, new fonts, new colour scheme and scalable design elements. Along with the new branding we're rolling out a huge update to our products and all online channels.
Branding is at the core of what we do at Packhelp. Today, we help more than 15,000 companies from over 30 countries in Europe to convey their branding through packaging.
Every single day, thousands of end-customers receive products enclosed in custom-branded packaging designed and ordered via our platform. 
We believe that packaging is an important part of any product experience. Initial impressions shape the very first emotions that end-users feel during their first interactions with a product. Well-designed packaging is more likely to be photographed and shared online.
Branded packaging conveys quality, style, uniqueness and sets initial, positive emotions.
Since the beginning of our journey, we've been obsessed with making it possible for anyone to create their own packaging with a minimal amount of effort.
With a growing number of products, ranging from mailer boxes to tapes and tissue paper, we're seeing companies create full, unique unboxing experiences for their end-customers. 
As an expert in this field, we've asked ourselves "what else can we do to inspire more companies to do the same?". We looked closely at who we are, where we are going, what we are communicating and how.
Among many things, branding kept coming up as something we've outgrown as a business. 
This was nine months ago and below is a short video summing up how we're changing it today.
The new identity enables us to communicate our passion for design, branding and unboxing experiences across our platform and channels.
Today also marks other significant milestones for us. Over the last 9 months, we've been working hard to bring a new website, new photography, new material and new features for our customers. 
First, we're launching a series of YouTube videos showcasing how branding and packaging come together to create unforgettable unboxing experiences. We highly encourage you to subscribe to our channel, as we've got exciting material coming.
Second, we're also rolling out a huge update to our website.
We've redesigned key pages. Our product pages contain new product photos, new copy and new sections such as technical specification, size tables or FAQ for every product.
We've also enabled previously desktop-only features to mobile devices.
From now on, it's possible to track your order status, accept our custom offers, purchase Sample Packs or review improvements to your design right from your phone.
Our website now features a consistent look and UX across all pages and views, about 350 of them to be precise. We've used the opportunity of such a massive change and rebuilt everything from components.
These components make up our own Design System Language, a strategy followed by major innovators to create consistent systems at scale. 
Thanks to this, we've managed to make our site four times faster! For our developers, it means we're going to be delivering new features faster. Less time spent making things look pixel-perfect, more time spent on making features work every time. 
Over summer, we're going to follow up with technical posts telling the story and challenges we had to overcome. 
These changes also lay the foundation for new things coming out this year.
Internally, we nick-named 2019 as BSF - Big Steps Forward.
We'll soon be rolling out new payment methods, new ways to design our products and we're making the ordering process more transparent and easier to follow. We can't wait to share these things with you.
Stay tuned!