The Daily Struggles of Owning A Small Business
Laura Iancu | 5 min read
Subscribe to stay updated
Great!
You're now subscribed!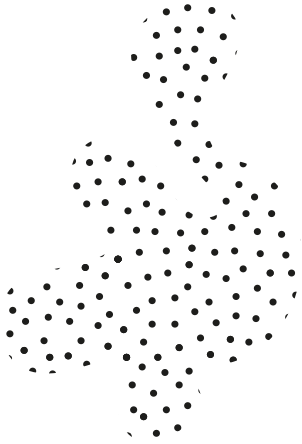 In an ideal world, all plans would see the light of the day, and we'd have all the help we need to reach our goals. In reality, there's rarely a quick fix for anything.
Few of us think of the emotional rollercoaster that business owners such as yourself experience daily. Your drive, your passion, the direct involvement with both your brand and your customers - these are not things to be taken for granted, nor lightly. 
Together with Marina Veziko, we have created a series of designs called "What's in the Box" to honour business owners everywhere. In this light, we have decided to encapsulate the emotions small business owners experience and, symbolically, put it in a box. 
Burn bright. Burnout
With passion fueling your business, it's easy to get 100% involved and pour all your creative energy, time and dedication into it. And it's all fun and games until someone gets burnt.
With an increasing number of people unable to completely switch off from work, this can often lead to burnout. The pressure is hard, and sometimes the extra daily hours you put into working for your brand can mean you get to trade for another year.
According to a survey conducted in Europe in 2021, 66% of respondents from Poland reported suffering from burnout or felt on the verge of it. This was followed by Czechia, with 59% of respondents that experienced or were close to burnout.
These numbers are far from surprising. If you haven't personally experienced it, you know someone who did. And in the small business community, this phenomenon is striking hard.  
When talking to small brand owners everywhere, the most common feeling we get is being overwhelmed, especially in the initial stages of building their brand. Every beginning is exciting and, at the same time, scary.
From creating the brand strategy development, correct segmentation and targeting, building social media presence and so on, working for yourself can and will take a toll.
Need some help in building a supplement brand? Read our guide
And then there's the element of aligning your values, what you believe in, to your brand's values. More tricky than it sounds! For example, in an era of sustainability, where we all aspire to be a zero-carbon print business, being a vendor is not so easy on the soul. 
If you are reading this, you are in good hands
Nowadays, people value the display of empathy, authentic communication and the feeling of being involved and appreciated by the brands they choose to interact with. Customers might be tempted to try something once if displayed correctly and at the right time, but chances are, they will not return if there is no connection.   
And when you are overwhelmed with all the aspects of your business, sometimes it is hard to create or maintain that connection.
This is where we come in. As you well know, the most accessible and permanent way to create a connection is via branded packaging—your first line of contact with the customer base. 
At Packhelp, we have over six years of experience working directly with small and medium-sized businesses. This timeline enabled us to understand the ups and downs that business owners experience and how to be there for them. Our goal is to empower brands to be better at packaging. 
Your experience helped us understand new angles and create something worthy to give back
The "What's in the box" project is a bold way that enables business owners to display emotion via packaging. In return, customers would show empathy and appreciate the effort put into managing a small business. 
Together with Marina Veziko, our project aims to inspire brands to express their authentic selves through branded packaging! In this light, we have decided to encapsulate the range of emotions business owners experience via branded packaging.
Read more about the creative process behind it straight from Marina
Vision
Early on in the process, the ideas circulating were around the "unboxing" concept. Initially, the intention was to show a range of random objects that one could receive in a package. Still, eventually, together with Packhelp, we decided to speak to business owners instead. After all, Packhelp's primary customers are small businesses – the packing end, not the receiver end. 
We wanted to communicate and celebrate all the different aspects of the entrepreneur lifestyle. Both the positive and the negative, the message is "you got this".
The final packaging design – a typographic pattern – is an endless box maze constructed of the range of emotions and thoughts that entrepreneurs experience day-to-day.
An unconditional approach to branded packaging
In my daily work, the briefs that I'm typically given have quite a bit of precondition - limitations and restrictions, brand guidelines, specific hopes and wishes from the client. With this Packhelp brief, I had a lot of creative freedom, which felt overwhelming at first! The brief being so open, it was pretty challenging in the beginning to narrow down ideas from among all the endless possibilities.
After we decided to communicate the entrepreneurial aspect, the creative process got a lot easier. Packhelp provided the copy, and I turned it into these graphic elements while leaving blank spaces for "enter your own mood here".
Connecting the dots
It's relatively easy to create awareness when the groundwork has been done thoroughly, and all the building blocks are in place. I can't stress enough the importance of strategy, crystal clear values, finding the right tone of voice, a visual identity that stands out from the competition, attractive packaging design and other print and digital solutions, strong social media presence. Not to mention compelling brand photography, which ties everything together.
Additionally, do an SEO vs SEM comparison, discover digital trends in your industry, and work toward better brand awareness techniques.
And one more thing...
Marketing has long become more than just buying and selling and both creators and consumers everywhere appreciate the power of storytelling now more than ever.
If you are not new to Packhep, you are probably a PRO when it comes to our Free Online Packaging Creator, so there is no need to tell you how fantastic this tool is! 
If you are a newbie, this is the best time to discover how easy it is to design your own branded packaging in a matter of minutes. 
And remember! You don't always need a Shakespearian text or a quirky copy to say something. Sometimes, talking about your day to day struggles is the key. Let's tell the real story together!