The power of cooperation: BAVVIC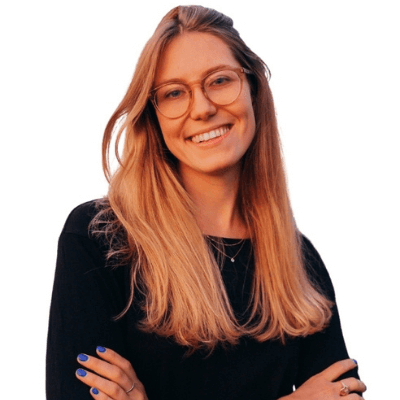 Aleksandra Owczarek | 5 min read
Subscribe to stay updated
Great!
You're now subscribed!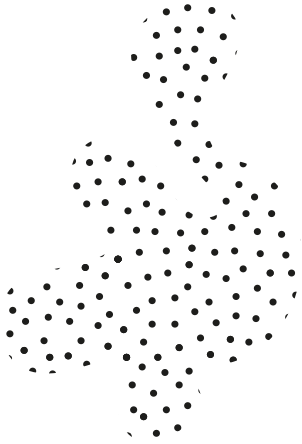 This story is about two families of creatives who came up with an idea to create a wooden toy out of production waste.
When life gives you lemons, make lemonade, right? What about when life gives you leftover wood from the family window production facility? Building on the principles of circular economy, BAVVIC founders initially decided to transform the wooden remains of the windows manufacturing process into designer toys.
We had the material and certainty to make our product locally and environmentally friendly. We also wanted it to unlock creativity and have therapeutic functions. We analysed the needs of our kids and asked other parents' opinions, but most importantly, we checked with ourselves about what brings us joy. Only then were we able to engage in the business properly and define its final concept.
BAVVIC specialises in creative wooden construction blocks that stimulate the senses and promote creativity. It was brought to life by an unusual mix of competencies of its founders: a marketer, a therapist, an architect, and an engineer joined forces to create an alternative to the monotonous toys widely available on the market. 
We've known each other for years. The 4 of us constitute the foundation of the business. But we believe that together we can do more, as we have respect for our complementary abilities and trust each other. Thanks to our cooperation and support, we incorporated our dreams into reality, and it taught us a lot about business and energy management.
There's a long way from an idea written down on paper to execution. When an abstract becomes a prototype, everything gets more serious, especially when this prototype wins an internationally acclaimed design award. 
BAVVIC was noticed by The Red Dot Design Award - one of the world's largest design competitions - to shape knowledge and consumer awareness about the importance of well-designed toys. It is a crucial element that complements their product properties. A month later, their e-commerce store took off. 
We wanted our toys to be exceptional in their design to accustom children to beautiful and useful objects from the start and give their parents something that would be aesthetically pleasing and inspiring for them.
BAVVIC is a whole sensory journey. Made of untreated beech wood, the blocks have a distinctive smell. Contrasting elements of hard, plain wood and silicone colourful connectors positively influence cognitive and motoric skills. 
We got feedback that children are fascinated by BAVVIC because it is a breath of fresh air and a great alternative to plastic toys. One of the most recent examples is a message of appreciation that came to us from Iceland! It's fascinating and even more satisfying to send our toys to such remote locations.
As rewarding as it is, international customers can also mean challenges - from complicated logistics to compliance with diversified directives concerning the safety of the products for children. 
We learn all the time. A perfect proof of our progress is our excel file which initially had just a few tabs but now has grown to an enormous size. Sometimes the orders travel a long distance, and sometimes they carry emotional baggage because they are for friends and family. Nothing equals the satisfaction of seeing our product in use by children. It's nice that we have global opportunities, but we want to stay humble. For us, the biggest success is that it works.
In BAVVIC, nothing goes to waste. This business ethos involves their choice of packaging also. BAVVIC  opted for reusable packaging designed in such a way as to last longer and serve as decorations. The company collaborates with local suppliers like Packhelp, but they also extend this approach to their production facility, which is located in Wolsztyn. It enables the company to ensure the highest quality of their products. 
Being close to different parts of our business enables us to understand the challenges of this job. It may seem trivial, but these aspects build our brand, and we want to keep an eye on them.
Creativity is intelligence having fun, and designing toys is undoubtedly the best instance of it. BAVVIC founders rediscovered their inner children, and their enthusiasm and dedication are seen in everything they do - from the contact with local partners to the end product they ship to the world with handwritten notes. 
Creating a business that gives you genuine joy makes engaging challenges more manageable. But the most important part is the relationship we build and strengthen through close cooperation. We transformed our friendship into something that lets us grow, realise our ambitions, and have agency.