The power of risk-taking: Muno puzzle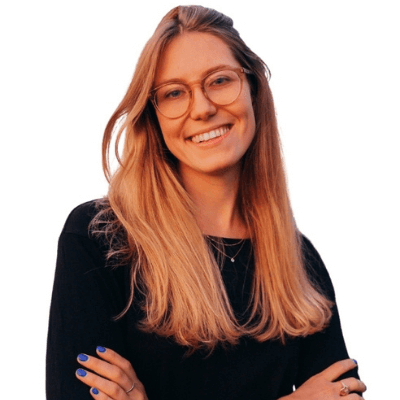 Aleksandra Owczarek | 5 min read
Subscribe to stay updated
Great!
You're now subscribed!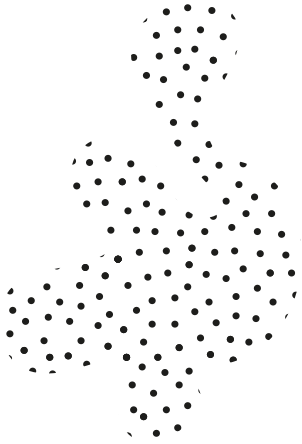 A story about a company that turned simple entertainment into medium promoting art. 
If a business idea was stuck in your head for a long time, would you take the risk and give it a go?
This is a question that Ada Łuczko, the founder of Muno puzzle, asked herself back in 2020. Everything looked promising. Friends and family supported the idea, she had a gut feeling that it would take off, but she needed a final confirmation. Unlike many businesses, the pandemic brought the motivation to get her business idea into effect. 
Muno puzzle is a creative concept that connects determination with aesthetic pleasure. With traditional puzzle graphics - romantic landscapes or muscular horses - being a part of an artistic process by simply doing a puzzle was not an option. It took two years to change this perception. 
The initial idea behind the product was to give people an incentive to spend more quality time together and provide a new lease of life to retro puzzle designs. Now we see it as a medium connecting people with upcoming illustrators and promoting art. We couldn't have planned it better. 
But the beginnings weren't so smooth. It all started in a flat that served as a warehouse, production line and office. The first months of running this business were a mix of anticipation for new orders and uncertainty from lack of logistics experience. Luckily, even the courier got carried away by the idea and was on board when it was needed to seal the parcels. Once the sales took off, it was time to sort things out with logistics and find a reliable warehouse service. 
The first Muno release comprised ten sets of puzzles and a dose of impatience. The pre-order option was available before there was even a website. With a little help from friends who posted the trial versions on their Instagram accounts, Muno could arouse interest and lock first orders. Then it went viral. 
The timing of the first batch was just perfect. I trusted myself with the idea, took the risk, and it paid off. People appreciated the artistic value of the Muno puzzle. 
But running a business cannot rely solely on the original concept, so the Muno team started looking for noteworthy illustrations, analysed trends, built an in-house design team and ran surveys to meet the expectations of their growing customer base. 
On the one hand, puzzles are just entertainment. On the other, Muno customers actively participate in the artistic process by assembling pictures, which often serve as a decoration in their homes. 
At some point, we realised that we could use the popularity of our product to promote aspiring artists. It's our most successful idea to date as it combines business with our mission to popularise art. By collaborating with artists, we give them an additional promotion channel and visibility to people who wouldn't usually take an interest in art. 
It took a lot of determination to reimagine puzzles the way Muno did. They determined their value anew, which is also reflected in the interest they gain from big companies like Westwing, Kaufland, HBO or Empik. They turn to Muno in search of custom projects that will differentiate them.
The Muno team has expanded to 8 people in the last two years. It hires young designers, often students, who can master their craft and see their designs out in the world. The company collaborates with designers to deliver mindful entertainment that carries artistic value. 
Not so long ago, we did a photo session in the studio of the artist that we are working with on a new project. We met his dog and had a really good time. Creating an authentic relationship is easier if you share a similar goal. For us, it is promoting art.

Running my own business gave me independence and confidence in my decisions. It taught me that intuition is essential, but the experience of a trusted team is far more valuable. It also made me realise that there are only 24 hours in a day and that you should always put your customer first.