Boxes For Mailing Delivery
Kate Wright | 5 min read
Subscribe to stay updated
Great!
You're now subscribed!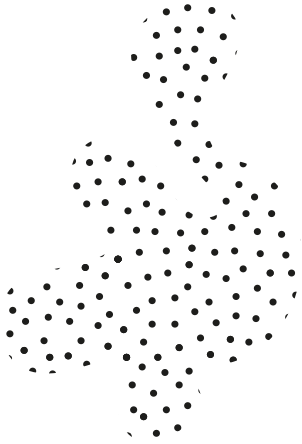 If you often use boxes for mailing delivery to customers, or you like to send various small items to your family, there are products in our range that will suit your needs.
Mailer Boxes By Packhelp
Mailer boxes are the core of Packhelp's packaging range of solutions. They are designed for mailing delivery of products of various size, weight and shapes. Our palette of available boxes is crafted to meet a variety of business needs and products.
The Eco line is all about the kraft character, with natural cardboard and only black ink as the branding tool. These boxes are free from additional layers of paper coating or paints, which makes them the most eco-friendly solution in the market. They are also the most economical ones among other mailer boxes.
An enhanced version of Eco are Eco White Mailer Boxes. Such boxes are covered with whitened layer on the external sides of the box. It still possesses the unique feeling of Eco cardboard, but it allows for better exposure of minimalist, black-ink designs.
There are also variants that allow for colourful printing - Eco Color and Full Color. Whilst the first includes imprint on whitened cardboard (which means that the colors are not fully saturated), the second one is a premium product for perfectly saturated colours and most difficult designs.
We also offer plain mailer boxes - in case you need such a solution for your business.
Soon, Packhelp will also introduce other products that will fit the mailing delivery of products. Those will be envelopes - suited for courier and classic delivery and polymailers - plastic bags that will be perfect for branding.
Popular Mailer Delivery Solution
Mailer Boxes are made of natural three-layer and corrugated cardboard. Their design allows for easy self-assemble, without the expense of quality. We offer a variety of standard sizes and there are tips in our editor as to what can possibly fit in each of them. It's a light-weight and very durable mailer delivery solution. It is also a solution recommended for brands, who tend to maintain an eco-friendly image among its customers.
Packhelp has also a product that fits bigger shipments - the shipping boxes. They come in much bigger sizes and their shape allows for packing more items in order. Products in shipping boxes can be put on top of each other too. Such bigger boxes can be for example a good solution for sending a bigger order of products at once, like books. Shipping boxes can also be offered in a plain variant (without imprint).
See how Shipping Boxes were used by one of our clients - UAU Project.
Conclusion
Packhelp offers a wide range of packaging solutions for your brand.
Among standard products and sizes, there is also the possibility to inquire about custom sizes of mailer boxes. Boxes for mailing delivery require sometimes very special add-ons too. Visit the Packhelp Pro website to learn more.
Ready to design your boxes?