7 Convenient Takeaway Packaging Designs to Help Your Food Business
Karolina Borak | 5 min read
Subscribe to stay updated
Great!
You're now subscribed!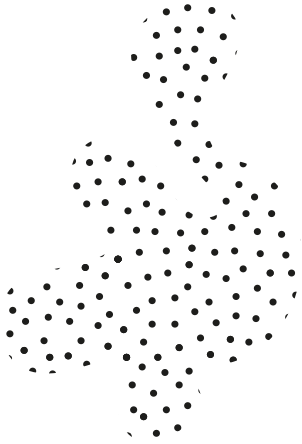 There's so much to consider when launching a food business with takeout.
The modern consumer is more conscious than ever. As recent restaurant trends show, sustainability is no longer an option; it's a necessity.
This means that being eco-friendly won't get you ahead of the game anymore. It's an essential requirement at this point. 
Almost everything comes packed in 2023 - and the winning brand will use packaging to win customers' hearts. How to do that? 
More than 33% of modern consumers have less free time than 5 years ago and this tendency is growing.
They live fast and need quick solutions. Not only should food packaging not get in their way; it needs to create an easy and positive experience.
Hence, your best bet is to invest in convenient takeaway packaging. According to 2022 Customer Experience research, 70% of customers are willing to pay more for a convenient experience.
Read on to find out what you can do to make your packaging more customer-friendly.
Packhelp offers products with Frustration-Free Packaging certificates. Learn more here
Bad takeaway packaging
But first, think about the packaging that you don't want.
Imagine that your restaurant business makes the best burgers in town, confirmed by a very high TripAdvisor score. But the burgers receive terrible reviews on the delivery app and get fewer and fewer orders.
You have vetted the app and made sure the service and payment process runs smoothly.
What's going on?
Now put yourself in your customer's shoes.
Imagine you want to have a burger sitting at home, on your comfy couch, watching some Netflix. You order takeout from your favourite joint.
The burger is delivered quickly but comes in a box with a soaking, greasy bottom. You open it to see your sandwich is deformed, in a paper bag that's completely moist from the sauce.
Sounds familiar?
As it turns out, you can make the best food in the world, but if it's not packed right, it can lose its shape, consistency or the x-factor that makes it taste great.
Not to mention the fact that your food must be safe and sound during transportation.
Hence the rising stardom of greaseproof boxes shaped to perfectly hold a burger. They don't raise as many questions about sustainability because they don't require a separate wrapping bag. 
Here's all you need to know about sustainable food delivery packaging
Now it's clear: bad packaging can ruin your food, customer experience and brand image (especially if you don't adhere to sustainable practices). Avoiding all of the mistakes above will boost customer satisfaction and convenience.
Convenience vs. Consumer behaviour
But what is customer convenience, exactly?
It's every element your customers encounter during their purchase journey that makes the process less complicated or time-consuming. Apart from service and payment, that involves delivery time and packaging.
Upgrading each of these elements is complicated in its own way.
For example, fast delivery time is usually preferred but when it comes to foods like sushi, customers expect realistic promises. 
You can't deliver a good 50-piece sushi set in less than 30 minutes, can you? That's why, when ordering sushi, customers will usually plan ahead and if delivery is too fast - they will discard the offer as either unrealistic or inconvenient.
But let's assume that, as a sushi restaurant, you've nailed all the customer experience steps apart from one: packaging. 
The flimsy sauce container has spilt soy sauce all over and the chopsticks break down into splinters. This meal would be absolutely ruined and no amount of friendly service would be able to change that.
75% of consumers would switch companies if they discovered the competitor offered more convenient solutions.
Which in this case means you would lose business if your competitor offered chopsticks of higher quality or something special like chopstick stands.
But there's more to making your packaging convenient than choosing better quality.
7 Types of Convenient Takeaway Packaging
You can't make your food delivery packaging tick all the boxes (pun intended).
But, you can read the following 7 tips closely and assess which of these concepts would be most useful for your customer base. 
There's so much you can do on a limited budget - but you need to evaluate what exactly it is that you need and how much it's going to cost you.
Consult one of our experts about cost optimisation, packaging engineering and sustainability
Keep in mind that considering the needs of your customers is always the top priority when deciding on food packaging.
Microwave & freezer-friendly boxes
Takeouts aren't usually consumed in one sitting. Most restaurants serve portions that are just too big to take in all at once.
In a truly eco-friendly fashion, customers refrigerate and reheat their meals later to reduce food waste. That's why for many, it is key to have packaging that can withstand very high and very low temperatures.
But what type of packaging won't compromise the quality and safety of your food when frozen or heated?
Standard Polystyrene (Styrofoam™) is the obvious no-go when it comes to microwaves. As with plastic, however, it depends on whether there is a microwave-safe label on the packaging.
Some polystyrene and plastic are specifically formulated to resist melting, warping, or releasing harmful chemicals when exposed to microwave radiation.
If you're looking for a more sustainable type of material to put in a microwave, consider sugarcane bowls and food containers.
They are safe to both heat and freeze, but they might lose some of their original strength when the temperature is too extreme.
Worth to have a shot, considering their biodegradability!
Sealable containers
Heat sealing is here to help you and your customers forget about leaks, spills and wasted food.
Sealable food containers are not only convenient for transport but also for keeping heat. Just close them up with some heat-sealing foil and create an airtight seal that will preserve the temperature and freshness of your food.
They're especially perfect for soup businesses as they securely contain all liquids - the hot ones, too.
Learn how to correctly apply the foil onto your container here
What makes a sealable container so effective is that it limits your food product's access to oxygen. But make sure it's freezer and microwave-safe - if it's not, it's going to be a major inconvenience!
Handles for easy carrying
There's a world of difference between a box without and with a handle. Your customers will appreciate the ease with which they can carry their takeout around.
But the design of boxes with handles doesn't need to be boring. Here's what the Copenhagen-based restaurant Sticks'n'Sushi came up with:
Not only are their boxes made of fully recyclable plastic, they're also double and triple-decker!
With their amazing custom handle design, you can really get in the mood for some fresh fish.
If you cannot afford such a luxurious custom takeout box, there exist plain but charming cardboard alternatives. You can throw in a couple of lidded sushi trays inside and create your own premium packaging solution.
Food packaging with handles can also improve your operational efficiency, which means more convenience for your business.
Your delivery drivers can stack these big boxes on top of each other or carry two at the same time without breaking a sweat.
It's not just boxes, though. See our wide-handle takeaway bags and sealable bags.
Portion control
Pre-measured packaging is a must-have for every takeaway food business. It's a great way to portion a single serving that isn't a full-blown meal.
Instead of selling a whole big plate of tiramisu, consider serving a miniature portion in a small takeaway cup with a wooden spoon. This way it becomes a low-price, low-calorie treat that is more enticing to buy on the go, like tiny cakes or mini-rolls.
Single-slice cake boxes are conquering the takeaway bakery world
Similarly, exclusively using full-size pizza boxes at your pizzeria is not always the best idea. Mini pizza boxes or single-slice packaging make ordering with your restaurant that much more convenient. 
A whole pizza? No room in my stomach for that. One slice? Sure!
And there's so much you can do with the design. Look at the stunning concept by Pizzaria da Vinci:
Isn't that worth a bite?
Food-specific packaging
Pizzaria da Vinci's beautiful packaging is just one of many ways you can get very specific with your box design.
Here's another wacky example, The Pyramid Pizza box:
As eye-catching as this unique custom box is, creativity and convenience are not the same.
When it comes to packaging tailored to the type and shape of your food, simplicity is key.
Whether it's a kraft soup container or a noodle box, it has to be perfectly functional and greaseproof.
It also helps when the box is shaped in a way that helps hold your food steadily in place, like a round or cut-out pizza box. With especially sloppy foods like tortilla wraps, perfectly shaped, tight cardboard packaging can make a great partner in crime.
On-the-go packaging
Have you ever wanted to snack on all types of deliciously greasy food, have a drink and be on the run, all at the same time?
Surf'n'Fries' amazing all-in-one packaging design allows their customers to have some chips and chicken fingers with sauce while holding on to their drink.
No point in listing all the benefits of this great solution - they're obvious!
But, if you want to be cost-effective, a custom full-print design might not be the right way to go.
What kinds of simpler on-the-go ideas can you implement in your restaurant?
If your snack or wrap business needs greaseproof, half-open boxes, rigid cardboard holders should do the trick.
The situation gets more complicated (as always) when it comes to sandwiches. While bagels tend to hold their shape and a simple bagel box should work just fine, burgers like to get a lot less civilised.
When on the run, it's helpful to have a cardboard tray that will catch all the spilling burger juices. How about a burger box that unfolds into a plate?
This practical design comes in handy when your customers are in a rush or have no access to regular plates.
Tableware
A frequent reason for ordering a takeaway is having no access to kitchen accessories.
How are your customers supposed to eat your steaks and taters without a fork or a knife? And plastic tableware is not good enough; it bends, breaks and leaves a cheap impression of your brand.
The perfect sustainable and classy substitute is, of course, wooden tableware. Durable and microwave-safe sugarcane plates go well with it.
Here's an inspiration from a Japanese bamboo & bagasse plate manufacturer, WASARA:
All plates, trays and bowls are 100% compostable and more durable than they look. The minimalistic aesthetic whispers luxury, while the brand's mission is convenience and practicality.
Check out our disposable paper coasters - a great tableware item for eating in.
Conclusion
Convenient packaging is a great way to bond with your customers. If they are satisfied with your product, they are satisfied with your brand.
Your food packaging should go hand in hand with your menu. Help the food stay in shape, keep its intended temperature and consistency, preserve freshness.
It's up to the restaurant, street food and bakery business owners to decide if they want to stick to the old reliables or go with the times. But, either way, the need for convenience is here to stay.
Let's pass it on to you - do you know your customers? What's the situation they usually order your food in? What are their needs?
When choosing the perfect takeaway packaging, always make an informed decision.