Custom Tissue Paper
Thin, decorative wrapping paper, for the finer things in life.
Tried and loved
Hundreds of products wrapped by dozens of brands.
Bespoke and simple
Bespoke and simple
Stylish graphic patterns for every occasion.
Wrap & Fill
Wrap & Fill
A little extra protection from the outside world for your products.
ECO PROPERTIES
Available sustainable options:
When exposed to light, air, moisture and microbes, this product breaks down to natural elements found in nature.
Products with this label will break down into compost in industrial composting plants.
Locally manufactured in Europe, meaning a lower transportation footprint compared to goods produced and imported from abroad.
Contains no petroleum-based plastics.
Can be broken down and used as a new material.

FEATURES
Wrap your products in printed tissue paper & make every day your customer's birthday.
Available in 10 colours
Printed tissue paper with automated generated pattern
A must for fashion, jewellery & kitchenware brands – online and in store
Printed tissue paper with a silky feel for a premium vibe
FEATURED CASE STUDY
Biotika re-engineered their packaging and decreased their unit costs by 12%.
See how Packhelp assisted the D2C candle producer by:
Consolidating their packaging to 4 optimised boxes to fit 100 product combinations
Achieving a 12% reduction in fixed costs and a 10% boost to their marketing spend
Find out more
"Packhelp simplified our packaging needs and found us savings, which we could redirect to our brand development."
A spark of excitement
A newly-arrived package makes the heart beat faster. Especially when the product inside is as good as yours. Colourful and stylish, this semi-transparent printed tissue paper makes your logo pop.
Design yours
Being green never goes out of style
Style goes hand in hand with eco-friendliness. This all-natural printed tissue paper has water-based, colourfast ink. No need to compromise on looks to keep your green promise.
Get green
Reviews
See what our customers say
Sample packs
Sample packs
Try before you buy. Select up to 5 samples and test different types of packaging, materials and sizes. Order a sample pack and get your money back with your first order.
Order now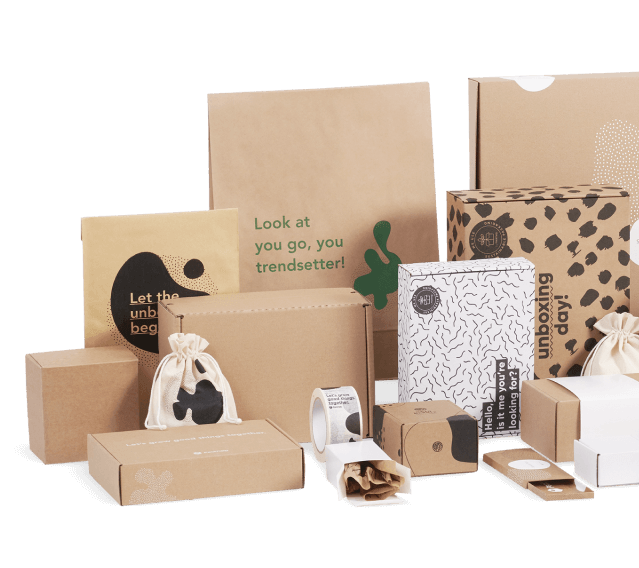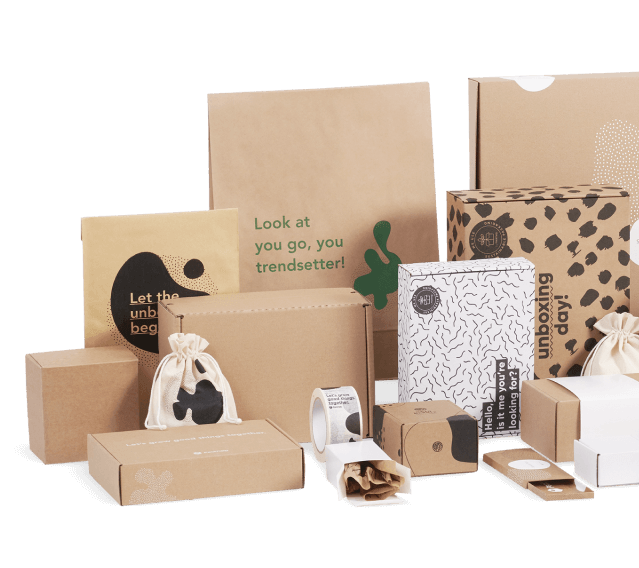 MATERIALS
Available materials
Acid-free Paper
High-quality 38gsm acid-free paper. Available in 10 colours. Super soft to touch & fold. Recyclable & biodegradable.
MATERIALS
Available materials
Acid-free Paper
High-quality 38gsm acid-free paper. Available in 10 colours. Super soft to touch & fold. Recyclable & biodegradable.
Flexographic
Flexible printing with up to 2 colours and fast-drying inks over 30-40% of the surface.
SPECIFICATION
Specifications
Material
Light, semi-transparent paper (PAP 22)
Material colour
Multicolour
Printing process
Screen Printing
FAQ
Can I buy plain, unprinted paper?
Yes, you can place an order for non-branded coloured tissue paper. Simply go into the editor, pick your colour and not upload any design of your own. The price of the order remains unchanged.
Can you print on both sides of the paper?
Due to the fact that the digitally printed tissue paper is thin and absorbs a lot of ink, it is not possible to print on both sides of the sheet. However, remember that it's a semi-transparent, too. This means that your logo will be visible from the non-printed side as well.
Can I order custom size tissue paper?
Currently, we provide only one standard size of coloured tissue paper and cannot make custom-sized tissue paper. 
Can I order my tissue paper wholesale?
Yes. You can order custom tissue paper wholesale in large quantities. Our Packhelp sales team can assist you with any large wholesale orders.
Can I use this product as packing wrap to ship goods?
No. Custom tissue paper is ultra-thin and semi-transparent. It is designed for purely decorative purposes, just like Christmas wrapping paper. E-commerce brands use it as inner packaging to wrap their goods (e.g., clothing) and combine it with outer protective packaging such as a mailer box. Brick-and-mortar retailers use it for gift-wrapping or to give their goods that extra touch.
Subscribe for promotions, special offers and news from the packaging industry.
Great!
You're now subscribed!
Australia & Oceania

Belgium

Bulgaria

Canada

Croatia

Denmark

Estonia

Finland

Greece

Hungary

Ireland

Latvia

Lithuania

Luxembourg

Norway

Portugal

Slovakia

Slovenia

My country is not listed