Get 15% discount on all Mailer Boxes orders of 500 pieces or above.
Expandable Kraft Mailer
A sealing paper envelope with an expandable base and sides.
Send & Return
Send & Return
Two seals increase the lifespan of your mailer.
Trusted by many
Trusted by many
These simple mailers are trusted by brands all over.
A better alternative
A better alternative
Reduce your single-use plastics. Use shipping bags made from FSC® certified & recyclable paper.
ECO PROPERTIES
Available sustainable options:
Made from paper pulp that's sourced from responsibly managed forests and mills.
Locally manufactured in Europe, meaning a lower transportation footprint compared to goods produced and imported from abroad.
Can be broken down and used as a new material.

Made in a way that allows the product to be used again after fulfilling its original purpose.
Customisable and sustainable Kraft Mailers
Create a consistent branding experience. Use a Custom Printed Kraft Mailer to build your branding, but also lower your carbon footprint.
Design yours
A rustic texture that complements your branding
Use the natural texture of kraft paper to complement your minimalist branding, or resonate with your environmentally-friendly values.
Design yours
Reviews
See what our customers say
Sample packs
Sample packs
Try before you buy. Select up to 5 samples and test different types of packaging, materials and sizes. Order a sample pack and get your money back with your first order.
Order now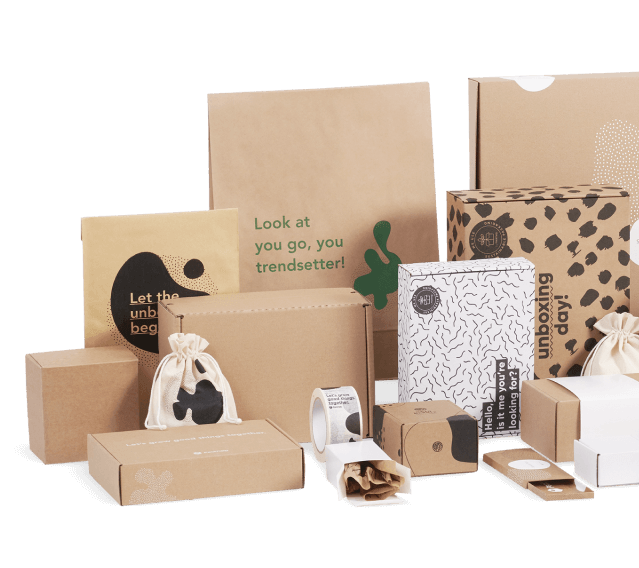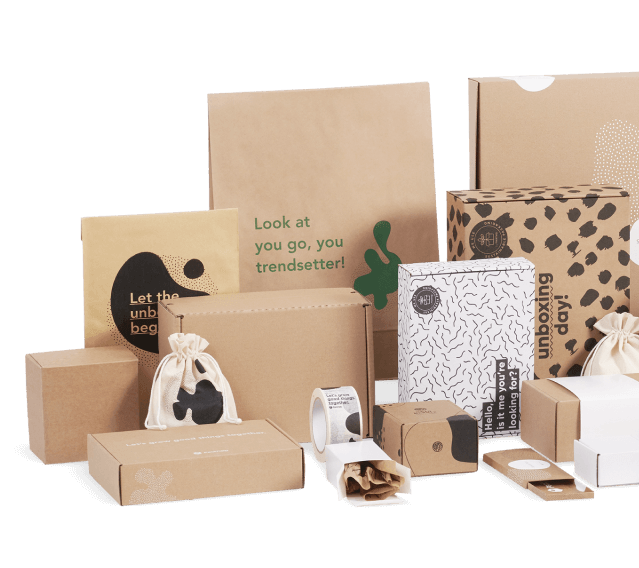 SPECIFICATION
Specifications
Material colour
Natural Kraft
Printing process
Screen Printing
FAQ
Are these kraft mailer bags waterproof?
While not classified as waterproof, light rain is not a problem for these kraft mailing bags.
What are some common uses of Expandable Kraft Mailer
Expandable Kraft  Mailers can be used as a protective layer over an existing box, or, as well as a shipping solution on their own. Durable soft goods like clothes, backpacks, or solid items like books can be shipped in Expandable Kraft Mailing bags. However, they're most effective if used alongside a corrugated box or another packaging item. 
Do Expandable Mailers fit particular sizes of Mailer Boxes?
Yes, Expandable Kraft Mailer bags are designed to fit our range of Mailer Boxes. Here are the specifications:
Y60 (250 x 350 mm) – F23 mailer boxes
Y80 (350 x 450 mm) – F23, F33, F44, F45, F52, F56, F59, F62, F65 mailer boxes
Y90 (400 x 500 mm) – F23, F33, F44, F45, F52, F59, F62, F65, F71 mailer boxes
Can you print on the entire space of an Expandable Kraft Mailer?
Unfortunately no. Each Expandable Kraft Mailer has a special space for your graphic design. This space depends on the size of the mailing bag you choose and it is centred on each side.
The die-cut template for each size shows the available print space. Remember that your graphic design should never cross the lines of the print space in the die-cut template. 
Subscribe for promotions, special offers and news from the packaging industry.
Great!
You're now subscribed!