E-commerce

Corrugated Cardboard Boxes

Water-based white imprint
POLŪ Eco Products
Fighting against pollution starts with small steps. That's the philosophy of Polu Eco Products, a company that sells bamboo fibre coffee cups. The brand aims at reducing the use of plastic containers by introducing reusable alternatives. Apart from that, the founders of Polu Eco Products engage in charity activities by sharing their revenue with a Hawaiian organisation AccesSurf.
The kraft packaging of Polu Eco Products adheres to the sustainable character of the company too.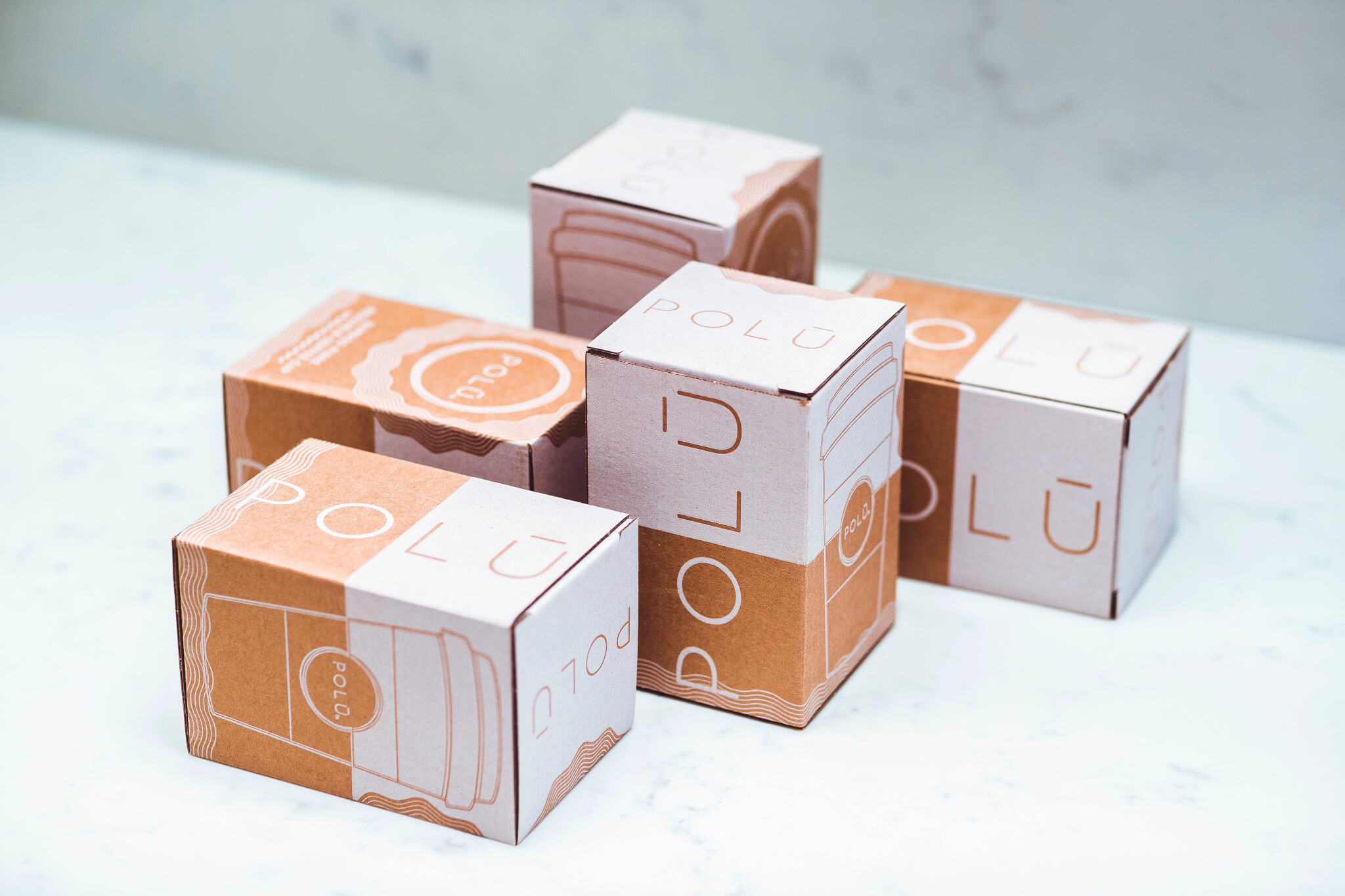 A small brand with a big message
Polu was founded by two friends from Australia - Travis, an IT specialist and Carl, a packaging designer. Years of travelling all over the world have been a fantastic experience for both founders of Polu Eco Products. 
However, apart from seeing beautiful spots, meeting great people and collecting memories, they were both shocked by the amount of plastic waste produced on a global scale. From the Pacific to the Mediterranean sea, the amount of unrecyclable trash was quite depressing to see.
That is why Carl and Travis decided that their own brand will tackle at least one small part of that immense problem - an alternative to non-reusable cups.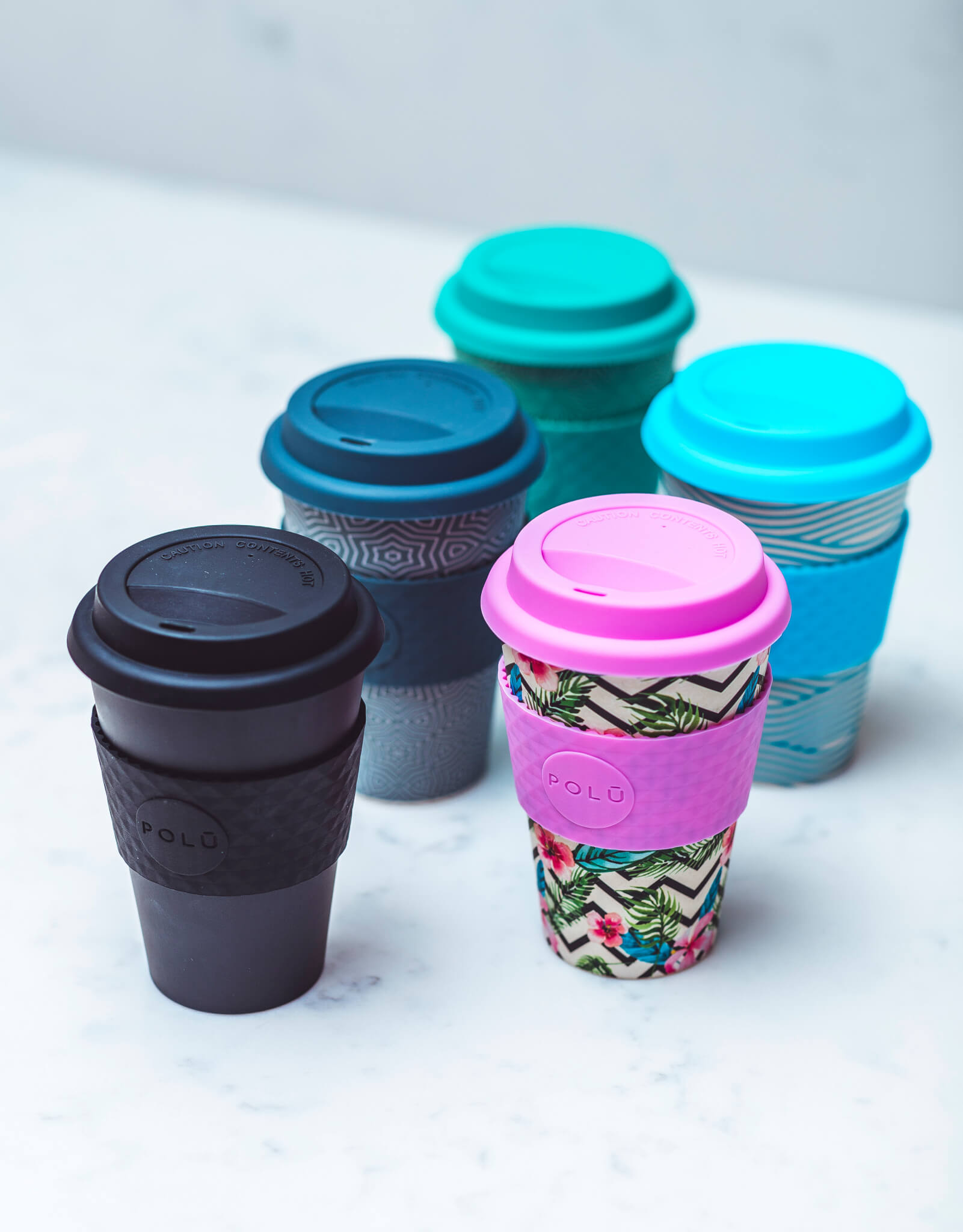 Reusable cups in sustainable kraft packaging by Polu
The offer of Polu Eco Products is currently a set of reusable, ethically sourced and sustainable cups. The cups are made from bamboo fibres and constitute an alternative to plastic containers used in cafes and restaurants with a takeaway option. Each one of them is sterile and free from phthalate (a substance added to plastics that increases their flexibility and durability, but was also called hazardous to health).
Bamboo is also both solid and light. It makes up for one of the most easily regenerative natural materials. That's why Travis and Carl decided to use it as their main resource in the production process.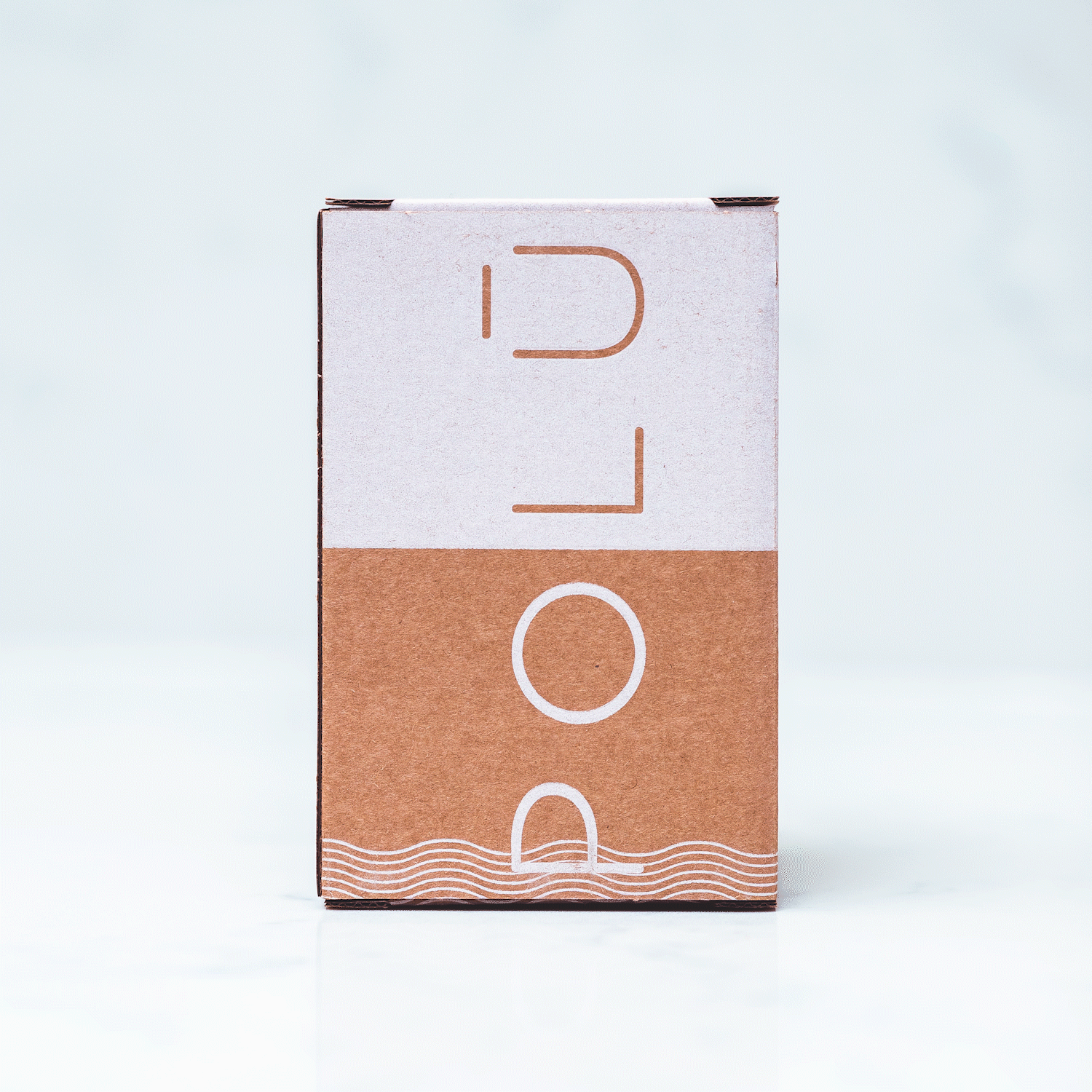 Polu Eco Products contacted Packhelp to collaborate on a special type of packaging. The company needed a sustainable packaging solution, so the natural choice was a recycled, corrugated cardboard box.
The imprint, however, was a bit of a novelty.
Carl decided that the colour of natural kraft of cardboard will be perfectly matched by the chalk white imprint, performed with eco-friendly, water-based ink. Thanks to Carl's experience in packaging design, the cardboard boxes combine a contemporary aesthetic and functionality.
This design-driven approach is proven by the patterns printed on the cups too. They vary from simple unicolour variants (black and turquoise) to cheerful, floral patterns.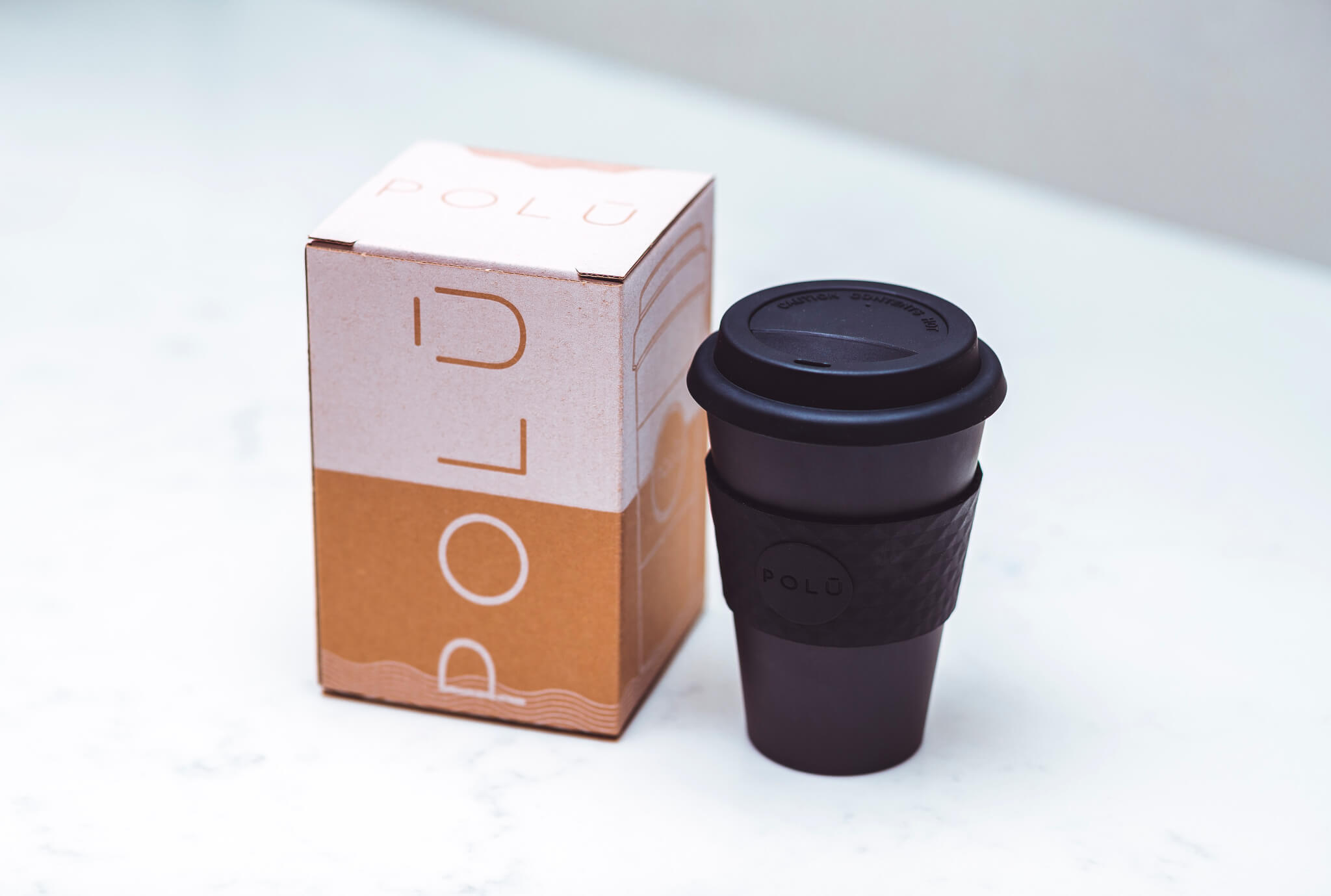 Finally, a part of Polu Eco Products' mission is a collaboration with AccesSurf, a Hawaiian foundation that helps people with disabilities realise their dream of surfing and doing other water sports. Every bamboo cup is, therefore, a way of making somebody's dream come true.
A brand aware of its own mission
Luckily, there are more eco-aware brands like Polu Eco Products. You can call it a trendy fashion, but there is an undeniable significance to such projects. By changing just one habit - like switching from plastic to bamboo fibre - you help the environment. And the kraft packaging, designed from eco-friendly materials and inks, cements these eco-aware efforts of Carl and Travis.
next design