Our process
01
Choose & customize your product
Special Box
Create your packaging from the ground up. Start with any packaging type and tweak it to your precise needs. Materials, sizing, printing & finishes - it's all customisable.
No too-hard basket here
Perfect solution for products with unique shapes or special packing, shipping or display requirements 

All materials are available: corrugated cardboard, cardstock, solid board and more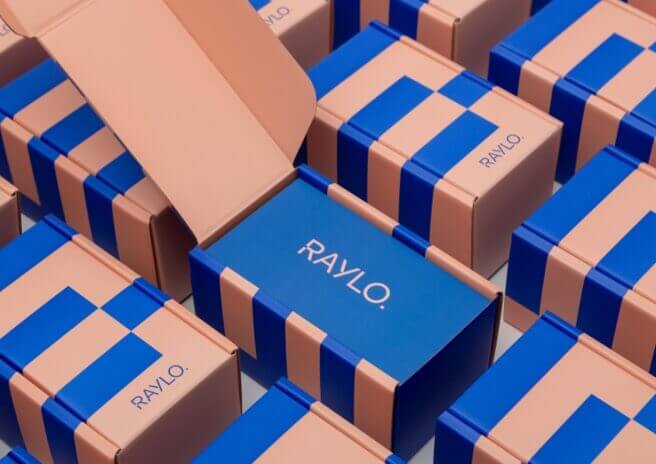 FEATURED CASE STUDY
Raylo minimised their carbon footprint with 20% leaner packaging.
See how Packhelp assisted this British mobile phone startup by:
Developing solid cardboard construction with 90% recycled content
Cutting their packaging weight by 20% and costs by 11%
Find out more
"Sustainability is a non-negotiable for us. Packhelp not only delivered an eco-friendly but cost-effective solution."
Looking for smaller quantities of packaging? Head to Packhelp Studio.
Subscribe for promotions, special offers and news from the packaging industry.
Great! You're now subscribed!
FAQ
How does the ordering process work?
We start with the basics. Enter the size and quantity that you're after, as well as any specific printing or detailing needs. For example, whether your design requires a multi-coloured print or a gloss finish. But don't worry. You can always alter your selection later on. This is just to get the process started. Click "Get a quote" and tell us more about your packaging needs. You can even upload images of your product or other types of packaging as design references. Hit "Request a quote" and one of our packaging experts will take you through all your options.
Will my custom packaging be eco-friendly?
That's totally up to you. The eco-friendliness of your packaging will depend on what materials, prints and finishes that you choose. This is fully-customised packaging that in turn requires a customised sustainability analysis. Don't worry, our packaging experts will advise you on the specific eco properties of your packaging and suggest ways to make it more sustainable.
What is the minimum order quantity?
Orders start at 2500 pieces.
Why are there no specifications for this product?
That's because this is an off-spec packaging solution. Here, every packaging order is different with its own unique specifications.