Add some personality to your custom packaging and save 15% on your first self-service order with DOYOU15 until 04/12.
Custom Rigid Box
An entirely unique, luxury packaging solution, tailored to your brand and product's needs.
A luxurious stage
A luxurious stage
An elegant box that presents your product to the world in all its grandeur.
Premium quality for your premium product
Premium quality for your premium product
High-quality materials and finishes create an unboxing experience around your product.
Completely personalised
Completely personalised
Add foil stamping, embossing, and UV finishes to add a touch of class.
FEATURES
Our rigid boxes are packed with all the customizable features and add-ons you need to nail that first impression.
Solid rigid boxes with fully customizable sizing, branding and finishing options

Solid board (1-3 mm) with paper-wrap (70-300 gsm) with a big choice of foils

Add extra style with velvet coating, custom partitions, fillers and printed inserts
FEATURED CASE STUDY
Psi Bufet went green to meet a technical challenge and cut production costs by 67%
See how Packhelp assisted the dog food supplier by:
Developing a thermal delivery box with 100% recycled cardboard insulation
Minimising packaging volume and costs per unit with a space-optimised design
Find out more
Rigid setup boxes that add security
Don't sacrifice security for appearance. Thick, solid rigid packaging boxes keep your product safe and secure inside.
Get a quote
High-end branding
Make a subtle statement with attention to details – custom printed inserts, hot stamping and endless colours create harmony between your brand, custom packaging and product. 
Get a quote
Reviews
See what our customers say
Sample packs
Sample packs
Try before you buy. Select up to 5 samples and test different types of packaging, materials and sizes. Order a sample pack and get your money back with your first order.
Order now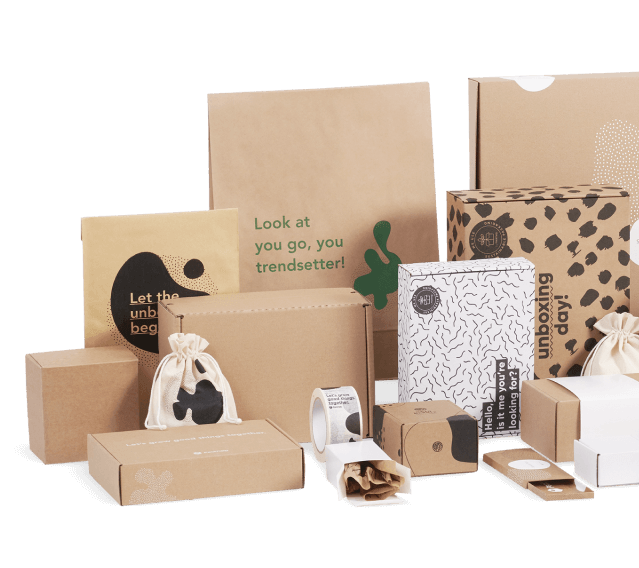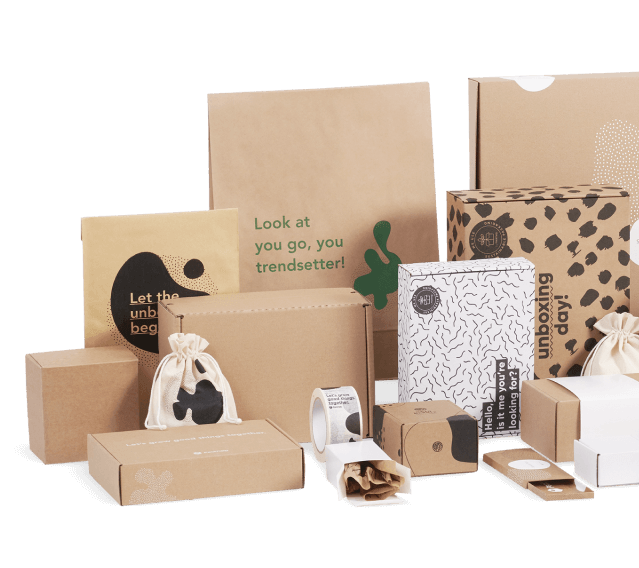 MATERIALS
Available materials
Solid Cardboard
A structure of solid board (1-3 mm) layered with a chalk, mass-dyed or kraft paper-wrap (70-300 gsm) for colour and/or branding. Available with a white, black, kraft or custom-printed internal lining.
MATERIALS
Available materials
Solid Cardboard
A structure of solid board (1-3 mm) layered with a chalk, mass-dyed or kraft paper-wrap (70-300 gsm) for colour and/or branding. Available with a white, black, kraft or custom-printed internal lining.
Offset
A two-step process where designs are printed on a paper sheet and applied to a heavier core stock. This makes it ideal for complex designs with gradients, photography or rich colours.
SPECIFICATIONS
Specifications
Material colour
Multicolour
Colour options
CMYK or Pantone
Printing process
Offset printing
Material thickness
1, 1.5 or 2mm
Add-ons
Hot stamping, lamination (matt/gloss),UV spot varnishing & debossing
Customer Stories
Setup boxes for events
Lightspeed Summit
Lightspeed worked with Packhelp to design a rigid box to show off glass trophies at an industry awards event. Gold hot stamping brought attention externally to the brand name, and a custom cut out was used to internally support the heavy glass trophy. A black background was used internally so that the viewer first sees the engraving on the glass, rather than the glass trophy itself.
Read more about this inspiring story
FAQ
How can I order a rigid setup box?
As there are so many variables when it comes to a rigid box, each order is completely customised. To find out more about Packhelp's luxury packaging, please send us a brief and we'll get back to you will all the needed information. 
Can you design rigid boxes in Packhelp's online editor?
No, that's not possible, as every element of a rigid box is entirely customisable. You're sent many prototype iterations of your rigid boxes. This ensures that it's designed precisely how you want it, before placing your order.
What's the minimum quantity order for rigid boxes?
The minimum order quantity for rigid setup boxes is 1000 pieces. We sell these boxes wholesale to ensure that you pay the lowest price possible.
What are the most common uses for rigid boxes?
Rigid boxes are used as luxury packaging for high-end items. Jewellery, cosmetics, Haute couture and many other instances. Most commonly, where conveying the premium quality of a product needs equality premium packaging. Rigid boxes are also widely used as custom gift boxes for birthdays and other special occasions.
Can you use rigid boxes for shipping?
Yes, you can. Rigid setup boxes are made from thick greyboard, which is a form of solidified paper pulp. This makes them even safer for shipping than the traditional corrugated cardboard box. There are, but 2 other factors to consider. Rigid boxes are quite heavy in comparison to other packaging alternatives. Most rigid setup boxes don't have a locking mechanism that's safe for postage. For this reason, you may want to ship your rigid box inside a soft mailing bag.
Can rigid boxes be customised inside?
Yes, they can! It's possible to have an internal print on the inside of your rigid setup box. Your rigid box can have the same texture on the outside, brought into the interior. This creates a stunning unboxing experience or a gorgeous gift box for many occasions. We can also create foam and printed paper inserts to cradle your product. Note that by default, the inside of a rigid setup box is white.
Do these boxes need to be assembled?
No, aside from folding rigid boxes and separate inserts, our quality control team sends you your boxes assembled, ready to use. 
Are these boxes more expensive than other options?
In general, yes they are. This is because each rigid box order is completely customised. Each order requires thick material, advanced machinery, and has a high shipping cost as setup boxes are not flat-packed. While they're the most expensive option, they're also the most luxurious and premium packaging option.
What's a rough price for a rigid box?
Each and every rigid box order is completely customised. This means that we cannot give even just a rough price, as each quote is different. 
What's the largest size that these boxes can be?
The size limitations are around 40cm in length and width, and 20cm in height for rigid boxes. Above these sizes, it's better to use a corrugated box.
Are these boxes eco-friendly?
While the cardboard that's used in rigid boxes (greyboard) is generally made from recycled material and fully recyclable, many finishes and extras used in rigid boxes are neither recycled, recyclable or biodegradable. 
What kind of inserts can be put in rigid boxes?
Just about any type of insert can be made for your rigid boxes. The most common inserts are foam and cardboard inserts. 
Subscribe for promotions, special offers and news from the packaging industry.
Great!
You're now subscribed!