Small Cardboard Boxes and Your Brand
Phil Forbes | 5 min read
Subscribe to stay updated
Great!
You're now subscribed!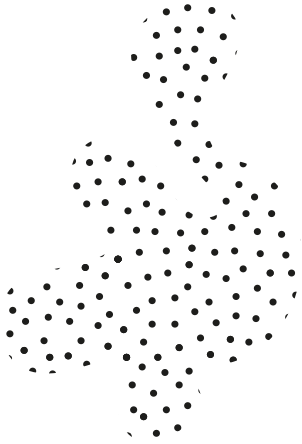 Small cardboard boxes can not only solve problems with packaging small products but also help to build your brand's image.

Small Cardboard Boxes
Many ecommerce entrepreneurs and retailers forget to consider packaging before committing to sell a certain product. Small cardboard boxes aren't too important!
This is totally understandable. When going into business, the box your product is sent in probably isn't the first thing on your mind.
But when it does time to consider your packaging, both extremely large and small products create a problem.
In the case of small products, it may be even more difficult to solve the problem:
Small products are usually delicate - do you need a double wall or single wall cardboard box?

Will a smaller box be secure by itself, or do you also need specific mailing boxes?

Small cardboard boxes limit your design space - what role does your branding play?
Will your small boxes double as storage boxes of a gift box for your customer?
No matter the size of your products, you also need to make sure that your packaging is easy to assemble. Boxes will come flat, and you want to spend as little time as possible folding your boxes!
Ways to use small cardboard boxes
Boxes for small products come in handy on many occasions – Christmas, weddings and just about any gift-giving event.
Small boxes usually imply something delicate, important or expensive. Jewellery, some form of electronic device or a fragile decoration of some kind.
Smaller sized boxes are recommended for packing items like mugs or perfume-size bottles, too.
Packaging products the correct way is crucial to keeping them secure. Many ecommerce boxes are usually multiple small cardboard boxes rather than one bigger box in order to ship their products too.
This not only lowers the cost of shipping but also means that each product has its own box, it's own branding.
It's simple enough for ecommerce brands to send a few small cardboard boxes in a single poly mailer bag or a larger shipping box.
Many brick-and-mortar stores offer small products in a small cardboard box and then give the entire purchase to a customer in a branded paper bag.
As you can see, using multiple small cardboard boxes can have many benefits!
The quality of small cardboard boxes
If you decide to use small cardboard boxes as a packaging solution, you need to be sure that they are of high quality - both in terms of strength and print quality.
Take a look below at the example of a small cardboard box that's made with strength and security in mind.
Here you can see The Old Norse use a corrugated double-wall box to ship multiple items and keep them secure in the process.
On the other side of the coin, you may want to use a small cardboard box for decorative purposes.
In the image below, you can see how Happy Socks use small cardboard boxes for their socks.
Get your customised packaging:
These boxes do nothing more than present the product to the customer in a smart, well-branded manner.
Using single wall cardboard boxes is a great idea if you're selling durable items in a retail store and want to take present your products in a well-branded package.
Your small bespoke cardboard boxes can come in a range of colours and textures, too. From the natural kraft texture to a solid white or a fully coloured box. You're able to fine-tune the design of your box any way you'd like it.
use the packhelp online editor to drag and drop your logo, place other images or make all 6 sides of your box a different colour. The customisation options are limited only by your imagination!
Using Packhelp Pro, you can also create bespoke boxes with elements such as:
Embossing
Hot stamping
Magnetic closing mechanisms
Unique shapes
As they say, good things come in small packages!
The size of small cardboard boxes
How small is small exactly?
The range of sizes of small cardboard boxes is relatively diverse. Packhelp's range of boxes is made to cater to a wide range of brands who use them for a wide range of solutions and products.
Packhelp has Mailer Boxes that can come as small as 9.2 cm deep, 9.2 cm wide and only 5 cm high. Ideal for something like a belt or watch.
Two-piece product boxes can be as small as 5cm deep, 7 cm wide and 12 cm high. This shape is ideal for something the size of a bottle of perfume.   
There are many different options for small box sizes and in most cases, you're able to create your own exact size, too.
Summary
As you have seen, small cardboard boxes can be used in a variety of ways. Whether it's an ecommerce brand trying to send something securely, or a brick and mortar store trying to present their product well, a bespoke small box can help you out.
Using Packhelp to design your product packaging, you can order as little as 30 pieces designed exactly as you want your small cardboard boxes to be. 
To find the best small cardboard box for you, head over to the Packhelp store and see all the options available to solve your problem.