Understanding Sustainability in the Supply Chain: A Comprehensive Guide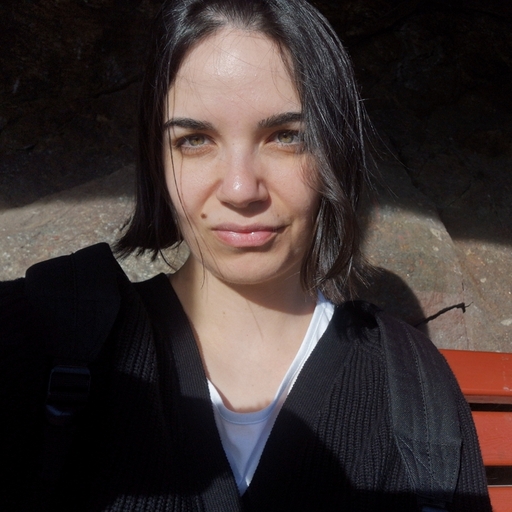 Luiza Stelitano | 5 min read
Subscribe to stay updated
Great!
You're now subscribed!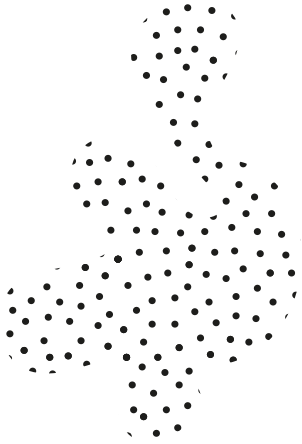 The interest in sustainability has been increasing in the general public for quite some time. According to Cone Communications' report, 63% of Americans hope for businesses to drive social and environmental change when government regulations are lacking, and studies also show that consumers of all ages are willing to pay more for sustainable products. 
But creating a sustainable supply chain is a complex issue that requires taking many different factors into account.
This guide is here to help you better understand the issues regarding sustainability, and how to ensure your supply chain is environmentally and socially responsible. 
The importance of sustainability in the supply chain
The push from customers, stakeholders and employees themselves made businesses reconsider their current policies. As Shopify's eCommerce Market Credibility Study tells us, over 50% of companies are making improving their sustainability a priority in 2022.
Greenwashing and good PR aren't enough anymore – those who want to stay in the game, in the long run, need to embrace sustainability measures and adapt to current market needs. 
So where to begin, exactly? As a starting point, let's take a closer look at the two main areas of focus when it comes to a sustainable supply chain: the social and environmental factors. 
Ensuring human rights in the workplace
Ensuring safe working conditions as well as abiding by health and safety rules are the main talking points when it comes to decreasing negative social impact in the supply chain.
Low-cost production is being replaced by a more ethical approach, and we're not only talking about consumers or trade organisations expecting change, but also legislators.
The Modern Slavery Act in the UK, the Duty of Vigilance Act in France, and Germany's Supply Chain Act are all examples of governments pushing for change in that regard.
This is precisely why companies should put utmost effort into verifying that suppliers are respecting the human rights of their employees, and following the codes of conduct.  
Reducing the negative environmental impact
The impact of supply chains on climate change and its role in environmental pollution has been widely documented, and it isn't a pretty picture.
The data from McKinsey shows us that a standard consumer company's supply chain generates both social and environmental costs on a much larger scale than its own operations, with more than 90% negative impact on the environment. 
This essentially means that if a company is to become environmentally friendly, then it needs to start with its supply chain. The main areas of focus here are stopping deforestation, reducing CO2 emissions and decreasing the amount of plastic that pollutes the environment.
It is, after all, what consumers demand when they declare they are willing to spend more for products that come from eco-friendly brands.              
What do you need in order to ensure sustainability in the supply chain? 
The COVID-19 pandemic has changed the supply chain for good. Issues like shortages of products, delays in production and increasingly high prices have unfortunately become common for supply chains all around the world.
Companies struggle with a time-consuming process of supplier sourcing, lack of data in terms of logistics and production, inefficient vetting processes, and disjointed communication between the parties involved.
Facing these problems isn't easy. It requires a holistic approach to the entire process and, in many cases, a complete shift in how a given business handles its supply chain. 
Let's take a closer look at the solutions. 
1. Map the supply chain and its processes
In order to spot problems early, we need to pinpoint where they come from.
That's what supply chain mapping is for. By collecting and documenting data about every party involved in your supply chain network, you can spot sustainability issues like emissions and similar risks, and focus on eliminating them right at their origin. Gather not only information about your suppliers, but their suppliers too, and classify them in terms of the risk level.
2. Establish efficient sourcing strategies
Transparency is key to a highly functioning supply chain. When it comes to ensuring your sustainability criteria are met, companies need proper procurement strategies for verifying the suppliers they work with.
Having a code of conduct by which your suppliers need to abide, checking whether they follow the regulations in place, as well auditing on a regular basis in terms of their sustainability efforts and practices is a good way to ensure that your criteria are met. 
3. Manage operations based on a single source of truth 
You can't make informed decisions if the information you have doesn't reflect reality. If data isn't properly collected, or if it's spread through multiple different sources, then it becomes extremely difficult to make sense of it.
All parties need to be on the same page during all stages of production or logistics. This way, you eliminate potential misunderstandings, increase visibility, and make it easier to control whether sustainability is accounted for during the process. 
4. Strengthen collaboration on all levels  
Ensuring sustainability isn't only a matter of internal procedures and communication. It needs to be a shared goal between your team, stakeholders and especially your suppliers.
In order to achieve a company's sustainability objectives for the future, as well as make sure compliance is accounted for, your entire supply chain network needs to put in the work to become more socially and environmentally aware. 
5. Opt for sustainable packaging
As data about U.S consumers tells us, around 70% of consumers declare they would pay more for sustainable packaging. It is an especially important factor to customers, plainly because it's the one most visible to them. 
When looking to improve packaging sustainability, start by evaluating the materials used and the volume for each of your products. This doesn't only include the packaging that is shipped to your customers, but also packaging in which the items arrive and are stored in. Choose materials that are recyclable or biodegradable, such as paper, glass, bamboo or metal, for example.
Technology as a solution: Packhelp PRO 
The pandemic has pushed some already established changes in the supply chain even further, with digital transformation being one of the most prominent trends in post-COVID reality. By leveraging the right tech solutions, we can gain better visibility over our operations, and streamline a long and complicated process. 
Packhelp PRO was built out of a need to help companies take control of their operations, and drive change in terms of supply chain sustainability.
The software comes with a large base of vetted suppliers to choose from, a detailed evaluation of the impact on the environment, and the possibility to benchmark suppliers against each other based on their sustainability credentials. 
By creating a single platform for managing all supply chain operations, we're giving our clients the opportunity to prioritise their sustainability goals, and cooperate closely with suppliers in order to achieve them.
Sounds interesting? Check it out here!