Custom packaging your customers will love
Explore, design and order environmentally-conscious packaging.
FSC®-C151608 Certified
Verified suppliers
Produced in the EU
Trusted by over 50,000 companies Like:
Products.
Better packaging for eco-conscious businesses
See your ideas come to life with our custom packaging solutions.
Get more for less with affordable stock packaging.
Sustainability.
Be part of the solution
Transparency
Communicate the properties of your branded packaging with simplified eco-labels.
Eco Properties
Materials
Certificates
Responsible Sourcing
Know what you're getting and where it comes from with our vetted supplier network.
Read more
Reforestation
With over 35,000 trees replanted thanks to our partnership with One Tree Planted, you can easily support reforestation.
Read more
Decarbonisation
Get a clear and accurate idea of your packaging's carbon footprint throughout it's lifecycle.
The Packhelp difference.
Not your average custom packaging company
Take
full control of your packaging supply chain
with a single end-to-end supplier.
From
small test orders
to
high-volume wholesale orders
, we cater to needs, values and specifications.
Use our
online creator
and bring your custom packaging idea to life in minutes.
Get an
instant quote
on even the most complicated packaging projects.
Get from idea to finished design quickly, with
professionally made and editable templates
.
Get your custom packaging when you need it, with
delivery in as little as 7 days
for some products.
Split your costs up over
multiple interest-free payments
to keep cash flowing through your business.
Software.
Design packaging online, while running things like a Pro
Design and buy packaging online
Instant Quotes
Design online
Instant re-ordering
Start designing
Start designing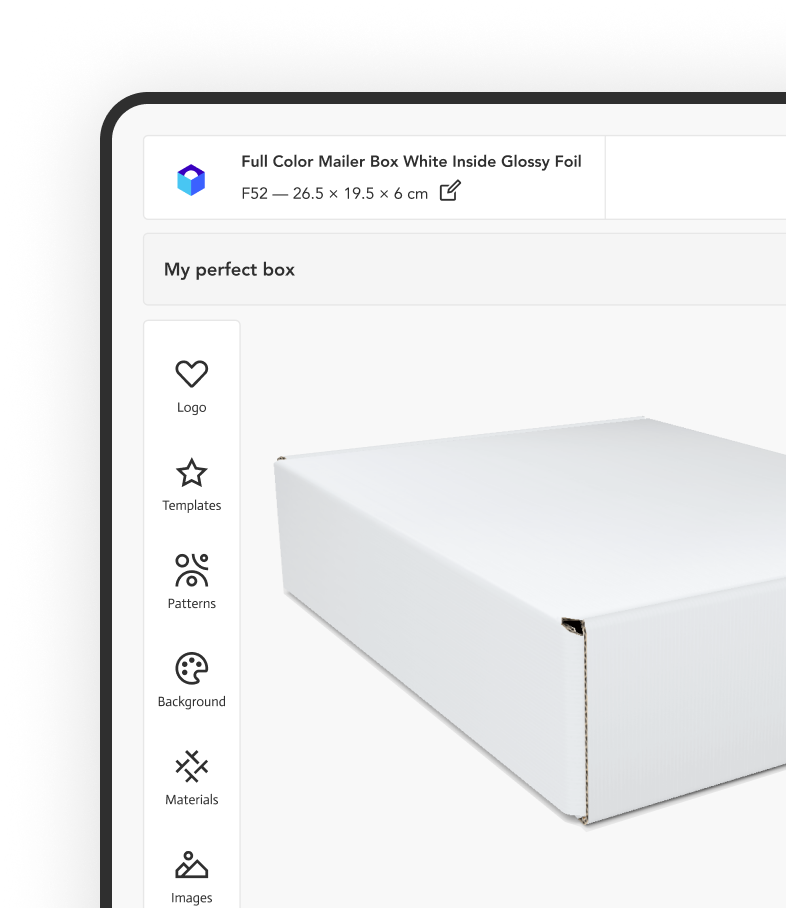 Create your own packaging store
Streamline operations
Generate additional revenue
Plug & play solution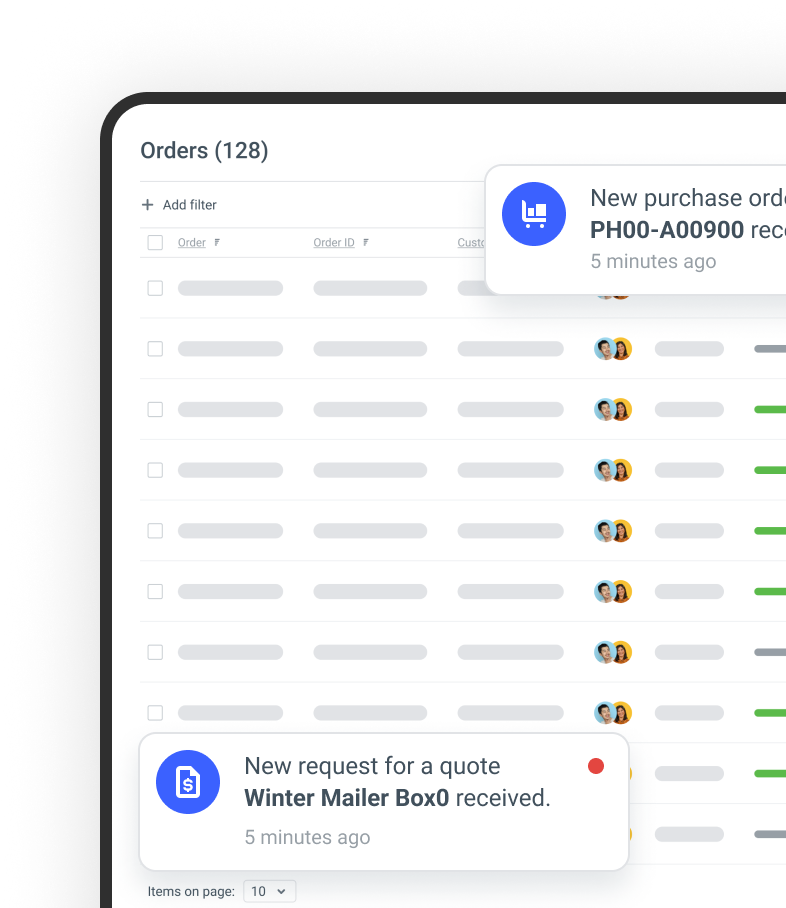 Services.
Meet your custom packaging experts
Needs.
Popular packaging solutions in your industry
Testimonials.
Hear it straight from brands like yours
"We decided to purchase a large amount of packaging from Packhelp. However, as our office space is limited, we decided to receive half now and the rest in Packhelp affordable warehousing option and receive our packaging in a matter of days as soon as we need it. "
"Before we found Packhelp, our first experiences with packaging producers were rather unsatisfying. Initially we considered buying customized packaging with a die-line, however the costs were too big for the company launch. It would really negatively affect our development in other areas of the business."
"We really appreciate Packhelp's complete solution. Fast handling with clear time lines along with flexibility in customization and wide range of products allows us to expand our range of packaging, for both standard and special product."
"Packhelp has supported our growth with bespoke packaging solutions and exceptional customer service. Highly recommended."
"Labre's Hope experience of Packhelp was great, the team is always on hand to respond to queries very quickly and their service is so positive and friendly. Their two-piece product boxes are also incredible!"
"We needed flexibility to redirect packaging to various sites across Europe and UK. Packhelps warehousing service enabled us to order at a larger scale with straightforward storage. "
"We only like to partner with brands that share our sustainability values. This is why we decided to only offer iPhones, and partnered with Pela for phone cases. That's also one of the main reasons why we chose Packhelp to design our packaging; we share lots of the same values."
"We decided to partner with Packhelp as they can provide our partners with holistic approach towards packaging. We also believe that their reusable packaging portfolio can have a tremendous impact on the circular economy."
"En RISE Coffee llevamos tres años trabajando con Packhelp y nos encanta su enfoque personalizado para ayudarnos a crear el packaging ético perfecto para nuestro negocio de suscripción de café. Todos sus productos están fabricados con materiales biodegradables, reciclables, sin plástico y reutilizables, y también nos dan la opción de plantar un árbol por cada caja que pidamos. Tienen muchas opciones listas para usar, así como la posibilidad de crear diseños personalizados. Recomendamos totalmente el uso de Packhelp para tus necesidades de packaging sostenible."
"We want our customers to smile when they receive their coffee subscriptions from us, and we feel that our branded shipping boxes from Packhelp amplify their anticipation before they even see the contents of their most recent coffee box."
"Packhelp has helped us a lot by allowing us to create personalised designs, without the hassle of back and forth. With packaging and logistics, it was also important for us to find long term partners, rather than short term band-aids or solutions."
"Packhelp has given us the possibility to develop a box that matches our product, and at a more than reasonable price. Our usual vendors weren't proactive in making changes and Packhelp was the quickest to respond to our needs. We also appreciate the attention and care of their sales team."
"We decided to partner with Packhelp thanks to the fast and flexible solution to our branded boxes for shipping our products. There is a lot of transparency and communication at all times."
People.
Putting the help in Packhelp
Out expert team is on hand to help you unlock branded packaging that does no harm to the planet.
Say Hello 👋
Dedicated account managers who help you from start to finish and beyond.
Find a better price and we'll beat it