Expanding Your Cosmetic & Beauty Marketing Efforts Internationally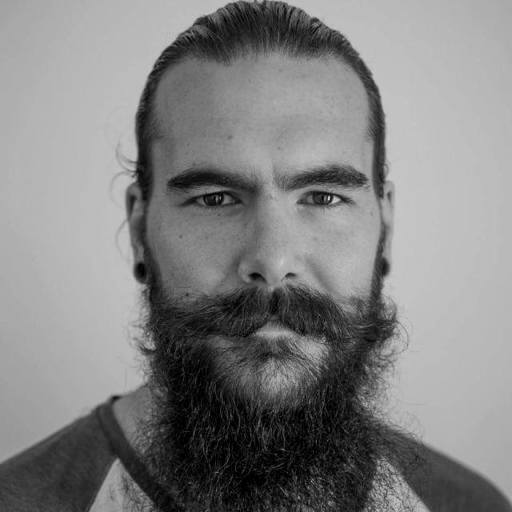 Phil Forbes | 5 min read
Subscribe to stay updated
Great!
You're now subscribed!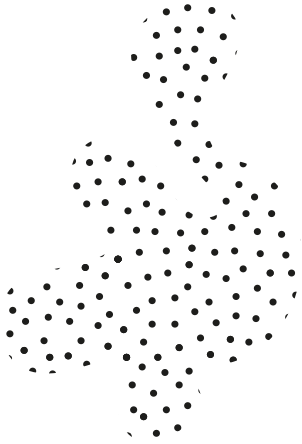 Cosmetics, an industry that embodies beauty, skincare, personal care, fragrances and male-specific products, is strong and only getting stronger. Beauty marketing and the brands behind them are getting innovative as consumers crave creativity in their cosmetic and personal care products.
As domestic regions get harder to get control of, many cosmetic brands start to take their presence overseas.
In 2018, McKinsey estimated that the global cross-border payments revenue was $230 billion, a 4 per cent increase from 2017.
Similarly, Forrester calculates that cross-border transactions will outperform domestic transactions at a compound rate of 17% between 2017 and 2022.
Simply put, more beauty and personal care brands are, and will continue to grow their businesses abroad.
And, with relatively small, lightweight products, cosmetic brands are on the front foot with international expansion.
In 2018, Australian skincare brand Jurlique announced plans for a $30 production facility to help assist their international expansion, mostly within the Asian beauty industry.
After years of begging from fans, Glossier flew across the pond in late 2019 and started to sell in the UK and France.
Other brands like Rhianna's Fenty launched into the UK by only selling in a handful of retail stores adding to the sense of exclusivity.
So the statistics and proof are there - cosmetic brands grow into foreign regions as a way to expand their customer base.
Learn about the growing global health & beauty supplement market 
But for a brand of almost any size, the risk is quite large.
Using industry data and the experiences of brands that have gone before you, you can help minimise the risk and investment for expanding your cosmetics brand internationally.
Here are some important things to consider:
Beauty marketing - Know your goals.
Without a clear plan on the best way to expand beauty companies internationally, you're going to be burning money and heading in all but the best direction.
As success won't come overnight, it's important to keep your long term goals in mind, while working toward short term goals.
Direct-to-consumer brands won't be getting products on shelves, but rather getting people talking and engaged with their brand and having conversations around key social factors like body positivity, discussing product quality and influencing purchasing decisions.
Similarly, if you're selling to retailers, your goals will be different.
Numerical goals like '500 social media mentions by the end of June' or 'in 1500 retail stores by Christmas' can help you break down your expansion into smaller achievable goals, making the ultimate goal easier to achieve.
Take, for example, getting 500 social media mentions.
This can be done by local influencer marketing, as Glossier did when expanding into France and Great Britain.
The Glossier team got initial traction in the UK by taking engaged members of the UK community out for lunch, helping them fall in love with (and therefore advocate) the brand.
This created more talk of Glossier on social media, the brand's most effective acquisition channel and saw them build a community around itself.
These clear and defined goals helped Glossier minimise risk during their international launch, while also making their goals easier to achieve.
And also know your markets.
The first step to mitigating risk in your international expansion is to know the market you're expanding into, and what the trends of that region are.
Asia
China is the second biggest cosmetics market in the world and is the biggest in the world for skincare. The interest in beauty products and activity within the beauty segment of Gen Z is unmatched.
In 2016, the Asian/Pacific beauty and personal care was worth approximately USD 141b.
Popular beauty products include:
Skin lightening products (South East Asia)
Non-scented products (Hong Kong)
Subtle makeup colours (Japan)
North America
The North American cosmetics market was worth just under USD 50b in 2019. Such a large region is obviously very dynamic, with trends changing regularly.
One consistency though is the beauty consumer's demand for natural, eco-friendly and organic cosmetics in just as eco-friendly packaging.
Popular cosmetics products include:
Certified products, specifically eco, organic and ethical certifications
Niche-products - damaged skin, tattooed skin
Exclusive, limited edition products
Europe
The UK, Germany and France make up the majority of the European cosmetics demand, with their ecommerce industries ranking 3rd, 5th and 6th largest in the world respectively.
Popular products are similar to the US, but the sales channels are different.
Popular beauty products include:
Protective products
'Spa' and treatment products
Cutting edge technology & innovation
Latin America
Men's skincare is growing in popularity globally, but in Latin America can't be stopped.
Brazilians, both men and women, have a penchant for top-of-the-line European cosmetics.
Popular cosmetic products include:
Men's skincare & grooming products
Haircare, for a wide variety of hair types in Latin America.
Products developed specifically for their region.
Cosmetic Supplements.
Middle East
With 6% of the international cosmetic market and the highest per-capita spending in the world, the Middle East isn't a region to ignore.
Popular beauty products include:
Customizability in fragrances
A variety of colours to suit expats as well as locals
Men's grooming & beard care products
But be aware that there's more to knowing a region than simply being aware of what's popular.
Optimise your production
The production location of your products is going to have a massive effect on the financial cost of your international expansion, as is how you will get your product to be your international customer's desire.
If your products are made domestically, then international shipping will be a hurdle for you to conquer.
Customs fees, import tariffs and the high cost of international shipping are problems that you'll need to solve.
However, manufacturing your products in a foreign segment creates a range of entirely different problems, too.
Getting packaging supplies and other raw materials to a warehouse or manufacturing facility abroad can be cumbersome.
When manufacturing abroad, there's always the question of quality control, too.
While manufacturing abroad may be cheaper, it doesn't mesh well if you're trying to advertise a high-end product. Many consumers associate ' the importance of quality' with where it's produced - mainly abroad.
Finding the best solution, manufacturing local or internationally, is a crucial decision to make in order to keep operational costs manageable.
Adapt your brand strategy to local culture
To increase brand awareness, it's crucial to understand buying patterns, social norms and other cultural nuisances.
Asian markets, while being the biggest in the world, still demand top-shelf quality in the products that they buy.
Average transaction values continue to increase in both online and retail products.
Foreign brands already have an advantage in China, as overseas companies are seen as superior to domestic products.
G&M Cosmetics are considered as being one of the most trusted brands in China. On the other side of the coin, Sephora couldn't make in-roads into Hong Kong.
North America has a growing desire for more 'eco' and 'natural products.
However, North American consumers are also more switched-on to inaccurate marketing and greenwashing, so certifications will help a foreign brand establish itself.
A social media presence is a must, as is a good community-based reputation that matches buyer sentiment, such as sustainability and an aversion to greenwashing. This puts more pressure on businesses to make sustainability part of their core values, and implement concepts like eco-friendly packaging.
Subscription boxes and the D2C business model are also well-received, benefitting both business and consumer.
In Europe, things aren't overly easy.
Multiple countries create multiple problems in the form of language barriers and buying habits.
The UK, like the US, have no problem shopping and buying cosmetics online; however, the French prefer to try their products before committing to a purchase.
Many Germans are wary of new brands that rely too heavily on the internet as a marketing tool.
All over Europe, though, consumers like to buy multiple products and then return what they don't like. 
The Middle Eastern cosmetics demographic is a little different, as the retail sector dominates. Customers prefer to go in-store and try before they buy.
Adapt your beauty brand imagery
What's important to people, not just from a purchasing point of view, but from a cultural point of view, is different all over the world.
Adapting your digital marketing campaign message to the target audience is critical to get that product-market fit. 
For example, custom cosmetic packaging that's bright and in-your-face may resonate with the younger generation in North America.
Still, in Asia, where the importance of quality cannot be understated, a stepped-back, minimalist look may appeal to more customers.
Without a doubt, the product is the most important part here.
In 2013, Nike launched a range of Pacific-Island inspired activewear.
The problem being that the design on the women's one-piece was in the shape of a Pe'a - a tattoo design that's specifically for men and men only.
To the Pacific Islanders that the product was advertised to, this was not well received and Nike pulled the product not long after.
Knowing as much about your audience as you can before deciding to launch internationally is going to help your campaign, as well as the general reception and popularity of your product.
Spend time researching the region and speaking to locals, as well as assessing how your potential competitors are presenting themselves to local audiences.
Trial marketing strategies before committing (like influencers)
Depending on your type of e-commerce business, it mightn't be feasible nor practical to launch every product in a new foreign region at the same time.
Similarly, you can't be sure that you've tailored your message for that region adequately.
However, research can only do so much. 
Rather than go all-in with every product line, you'll minimise risk by launching a single range of products, or just a select few products.
Of course, which lines and which products you launch are going to be dependent on your research, but the risk will be minimised by taking a conservative approach.
If your products aren't as popular as you anticipated, then you've not invested too much capital in the venture.
It's also better to be in the position of too much demand and not enough supply, should your international expansion efforts take well to the new region.
Experimental marketing case study
A fine example of 'testing the waters' is the Australian brand, The Groomed Man Co.
In 2017, the brand focussed heavily on international expansion.
The ecommerce model was perfect for them, but shipping products all over the world from their Australian warehouse was starting to add up.
Knowing that the US was perfect for their high-end beard oils, they decided to use the Urban Outfitters' marketplace to test the American region a little more.
To the joy and almost shock of the team, the first delivery of products was sold in a matter of hours.
Once sold out, their stand-alone website was flooded with enquiries from Americans asking where they can buy the product in stores.
This set the ball in motion for finding American retail stockists to penetrate the US further.
Build a local community on social media channels & work with people
'Community' marketing is one of the most effective ways to get a product consumed by a millennial audience.
For companies like Glossier, it's the community of engaged brand advocates that's responsible for a large percentage of the brand's success.
User-generated content like product reviews, word of mouth marketing and active social media marketing of the company mean that millennials are more likely to engage with the product as a result of engaging with the brand. Facebook, Instagram and Twitter management tools are in abundance and are effective at improving your ROI on social media marketing dollars.
To use generation-specific language, Elf cosmetics are slaying it on TikTok
Elf CMO Kory Marchisotto says that the data was crucial to knowing the role TikTok played for the company.
Videos tagged #elfcosmetics had a collective 3.5 million views even before Elf Cosmetics joined TikTok.
Building a community of like-minded people in a domestic region can be difficult, let alone building one in a new country.
A great way to get started is to build relationships with partners.
If an established, well-known brand in that local area can trust you, then the consumer can, too. 
Hotels, day spas and other luxury treatment centres are an ideal partner to work with if high-quality and luxury are your top-selling points.
Sponsorship of other events can be beneficial for marketing managers when launching into a new segment. Expos, lectures or presentations that are focussed on entrepreneurial women can help you engage with a wider audience, but be sure that a cosmetics company is a right fit for said audience.
Content marketing & promotion
Social channels and a series of robust digital marketing strategies are the foundation for many faster-growing cosmetic companies and their content marketing strategies. Their mastery of social media channels and effective use of beauty influencers is a testament to the power of these mediums.
Therefore, the social media posts that you produce and share is important to get traction in your desired demographic, especially in the form of paid media.
Fenti beauty, owned by Rhiana, does a fantastic job at showcasing how their 40 shades can be used in the makeup routines of women from all walks of life.
View this post on Instagram
Rimmel was quick to offer assistance when the COVID-19 pandemic hit, and we all had to wear masks outside.
They created a series of Instagram stories on mask-proof makeup.
And today, they're still sharing fine examples of a makeup routine that works with a mask.
View this post on Instagram
Evonik, a company that produces ingredients for cosmetic products, shows how they grow and harvest the plants that are used to create their products.
Like having an automated Welcome email workflow, this not only is great for transparency, but it shows curious minds more about the business.
Content like you seen above can be used to build a rapport with a new market, while also showing the inner workings of your business.
It's easier for your potential customer to build trust in your brand and your products when they know where you're coming from.
Experimental marketing in the beauty industry: offline
In a world where online marketing seems to be so prevalent, don't forget that there's a world away from online.
Arguably, the biggest benefit of print media and offline advertising is the fact that your competitors don't use it
This leaves you to maximise on the advertising channels that your competitors simple aren't using to reach their modern beauty enthusiasts.
Pop up stores, pamphlets, TV, radio and print media are all viable, potent, and often overlooked ways of getting your name out there.
Teams
The adage 'we're not a team, we're a family' is easy for consumers to see through and just as cheesy as 'business team' stock photos.
Your efforts may be better spent elsewhere, rather than pumping how 'important your team is', as a foreign region probably doesn't care about what's happening behind the scenes just yet.
But it is important that as you do expand into new markets, your entire team is onboard and 100% behind the initiative.
When everyone knows your 'why', it's much easier for everyone to head in the same direction even on a subconscious level.
If you're hiring a virtual assistant or physical people to assist with your international expansion, they should obviously have the relevant industry experience, but as well as the values that align with your company values.
A quality team of people that are committed to the cause (and compensated accordingly) is an integral part of your expansion.
They'll go above and beyond, and have the initiative to solve problems on the fly - many of which will undoubtedly come up during your expansion.
Over to you
In the highly competitive and flooded beauty industry, simply being the new kid on the block isn't enough to be successful.
Proactive marketing, effective customer service and a solid team are going to help your product or brand bear fruit, wherever you decide to launch.