Packhelp's response to the COVID-19 outbreak
Wojtek Sadowski | 5 min read
Subscribe to stay updated
Great!
You're now subscribed!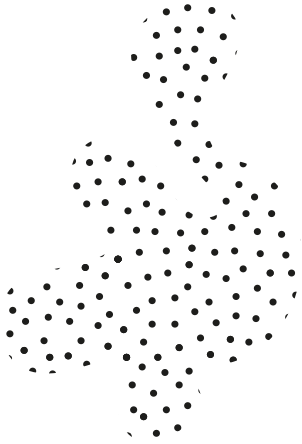 The outbreak of COVID-19, widely known as the coronavirus, has turned into a global pandemic. As a result, many of our customers have contacted us, enquiring about our current printing resources and capabilities.
To stay transparent and keep you informed about our capacity, we will be posting regular updates about our production capabilities as the situation unfolds. We are also doing this to help you manage your business operations alongside our capabilities. 
You will find these updates in a special section of our blog, dedicated to our capacities during and after the COVID-19 crisis.
Packhelp remains fully operational
Our manufacturing process is not disturbed by the outbreak. New orders are processed, manufactured and dispatched as they were before. 
While we are monitoring the situation closely, we have information regarding the deliveries.
Deliveries may take longer.
We're constantly monitoring the situation from multiple sources, including our delivery services. This means we're able to update customers on any delays as soon as they're reported. However, deliveries simply take longer to get to their destination, as trucks, vans and planes take on more deliveries and move slower. 
 >> Our current estimation is a 2-day delay on top of existing delivery times. <<
Specific areas in Europe are quarantined.
Deliveries will face significant delays if your area is quarantined. Many quarantined areas are allowing only food and medical supplies to be delivered.
In the areas where a delivery cannot be made directly to the delivery address, one of our couriers, UPS, has set up special pick-up points.
Read more about UPS pick-up points here, and more information about our other courier service, DPD, here.
Disruptions may happen every day now.
Nobody knows how the situation will unfold. Many integral parts of our daily infrastructure are being tested to the extreme. Postage and delivery are just a few of them, and delivery delays will continue well into the foreseeable future.
We will be posting regular updates to keep you informed about the current situation.
How to lower the impact of COVID-19 on getting your packaging
There are several things that you can do to get your packaging in the midst of the current crisis. 
Order earlier to avoid delays.
Place your orders as early as possible. Material shortages, regional lockdowns, distribution network congestion will only cause more delays and push delivery dates farther back.
The best way to lower the effect that these have on your packaging supply chain is to order well in advance.
Plan ahead and buy in bulk. 
No one is sure how long the current situational will last, or when the current restrictions and closures will be lifted.
Ordering in large numbers means that you'll have to sit out the delays less, rather than ordering packaging regularly and face uncertain and inconsistent delay times.
Double-down on e-commerce over retail.
If your brand is selling both in-store and online, now is the time to focus entirely on online sales. Orders can be delivered, rather than going in-store to buy. Educating your customers to buy online is also a way to encourage them to stay at home. This will help us all minimize the risk of coronavirus spreading.
Contact us and inform us about your current situation.
In light of the outbreak, we realize how important it is to mitigate risk. That is why we want to help you with your packaging supply chain. When ordering packaging, please inform us about the situation in your country - this will help us get it to you in a quicker manner.
How to be smarter with packaging in the current situation
To ensure that your packaging is delivered in the shortest time possible, consider the following:
Choose products with shorter production times.
If you need to restock fast, you can always opt for solutions that are faster to produce. This may mean a temporary switch in the packaging you use.
The following products in Packhelp's range have the shortest production times and they might be a good temporary alternative for your brand: Eco Color Mailer Boxes, Paper bags and White-on-kraft Mailer Boxes.
Don't worry about shutdowns - we have you covered.
The current air and freight delays will likely influence the rest of the supply chain, causing congestion. If you're dependent solely on one provider (ie. from Asia), be aware that particular countries have capacity constraints, related to the restrictions imposed on India, Malaysia, China and some other destinations.
In order to avoid congestion in your packaging supply chain, it is best to rely on a network of vendors that includes partners from various parts of the world. Packhelp's portfolio includes a diversified network - this helps us mitigate labour shortages, forced shutdowns and other production and delivery delays.
Stock up on shipping-friendly packaging.
Due to a significant drop in retail sales, in which many brands are likely to switch to or increase their online presence, we suggest that you start using shipping-friendly packaging, such as Cardboard boxes, light carton envelopes and poly mailers.
These can be helpful in making the switch from retail to e-commerce.
This is a difficult time for all of us.
While many businesses are at risk, it's people who should be the centre of attention now.
Keep yourself and your loved ones at home and safe as long as the situation allows them to.
As business owners, help your employees deal with the challenge stemming from the pandemic. Read the updates provided by W.H.O, as well as your local authorities.
But above all else, do your best to remain positive - even despite the worrying news surrounding us
Stay healthy, stay safe!