76% of Brands Prepares for Christmas In October and Mid-November – Here's Why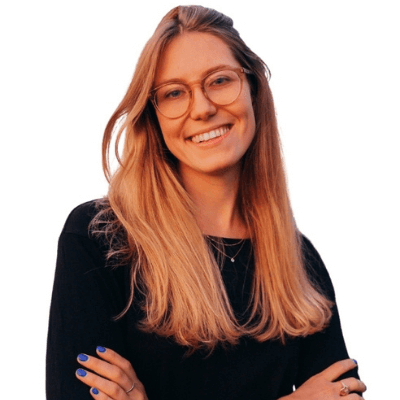 Aleksandra Owczarek | 5 min read
Subscribe to stay updated
Great!
You're now subscribed!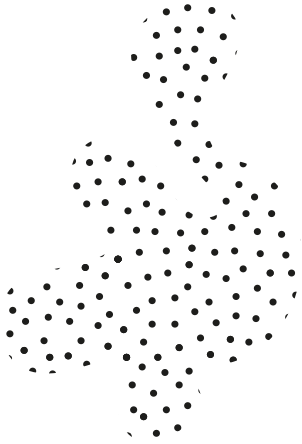 The holiday season is not around the corner, it's already here! No matter where you're from, or where are you shipping to, soon the delivery bottlenecks and product shortages will appear - unless you're prepared well. Here, you'll find all you need to know about ordering custom packaging - the whys, the dates and the facts.
If you're a business owner, you're probably already prepared for the high season. You've analyzed your competition, estimated the potential of sales. But are you sure that all the preparations are done?
The above are all crucial things for you to consider, and it's about time, because well - you're running out of it.
In this article, we'll share insights from the research Packhelp conducted. Backed up by over 20.000 brands in Europe that we've analyzed, this article summarizes all key aspects of your preparations.
Just in case you will want to know more, you should get your free copy of our e-book too (which you can get on our holidays guide page here).
All set? Then let's kick off with the main insights from our research.
56% of online stores order custom packaging.
Do you know why many brands tend to invest in customized packaging?
There are many reasons actually. For instance, customers like to order gifts online and ship them directly to the recipients - and there's no better way to surprise than with beautiful packaging (it can only get better, right?).
And if you've heard about wrapping rage, you'll see why glowing paper and ribbons are taken over by minimalist prints.
Furthermore, many companies notice the social media potential of packaging too. End consumers are natural influencers, and they often feel encouraged to create content for free - if the packaging and product meet their expectations or appeal to their preferences in other ways.
A few more reasons could be listed, but you get the picture. Companies buckle up and get prepped for the Holidays craze and they want to utilize every channel and tool possible to maximize the results. That's why by the end of 2019, 56% of all of our customers were e-commerce brands, meaning that their biggest part of sales linked to online purchases.
Note for you: if you're planning your preparation, getting custom packaging on time should be on your to-do list. You can do that with Packhelp - take a look at our calendar of shipping dates and plan your orders.
76% of e-commerce stores start preparing in October until mid-November.
When it comes to preparing for the holidays, it may be insightful to look at how other brands prepare for the season.
Most e-commerce stores prepares early. As we explained earlier, over half of all commerce businesses identify the power custom packaging can have on their brand.
But when do these brands prepare exactly?
Most brands buy packaging again in October (38%) and September (37%), and - you guessed it - November (25%). Many of these orders are placed as parts of stocking-up. Because the last thing you want for your brand is to run out of boxes fos shipping or any other packaging you use to sell.
In total, 76% of brands in Europe prepare for Christmas by stocking up packaging. Some buy for the first time, while others order a few times during a year.
The late birds who order in November - don't freak out just yet.
Ordering packaging early can make a big difference.
As the high season approaches, delays can happen and you run the chance of not having your custom packaging on time for important holidays, like Black Friday and Cyber Monday. And given the unprecedented times of COVID-19, lockdowns taking place all over Europe, mitigating risk is of utmost importance.
If you're rather indecisive, then you probably belong to the 25% of businesses* which order packaging in November.
Before you order "anything at all just to be on time", here's a few practical tips to be on time and still make a killer impression.
Starting your adventure with customized packaging can be overwhelming, and a good place to start is boxes with patterns.
We collaborate with designers from all over Europe to create beautiful festive designs for printing. These patterns are your super shortcut. Instead of designing packaging on your own, you just get the look that fits your brand best, then choose size and quantity, and you're done. Easy peasy.
Patterns printed on boxes isn't the only choice you have.
Opting for your current artworks can be done too, but that might cost you extra. However, choosing Super Express Production will guarantee your packaging arrives earlier.
You might also want to invest in custom packaging to raise prices for your customers and therefore increase your average order value. If that's the case, luxurious packaging - or any type of innovative packaging design - is probably what you're looking for. In that case, you need to know prices quickly, and be able to compare your options before diving deeper into packaging development.
With the feature of Instant Quotes, you can do exactly that. Most of Packhelp's products can be easily price-scouted - even if you're planning something very original.
Tip: You can read more on Instant Quotes in our blog article. Find our recommendations there!
Mailer boxes constitute 60% of all orders in September, October and November.
Mailer boxes - the pretty rectangular boxes made from corrugated cardboard - are the leading solution for e-commerce deliveries. It's a no brainer really - they're easy to fold, sturdy during shipping, and stunning in presentation.
That's why mailer boxes make up for over 60% of all orders of European brands in the area of custom packaging. And don't get too stressed about the quantities either - most brands stock up with at least 300 pieces.
Other than that, here are some of other ideas for packaging for Christmas sales that could come in handy:
How customers determine your Christmas strategy - early birds vs. late buyers
Okay, now let's move on to customer behavior.
Almost 30% of shoppers start their Christmas shopping in November. That's life - when you're about done with your preparations, that's exactly when your customers begin their hunt. This means they scout for those special Black Friday and Cyber Monday deals. This is also due to indecisiveness - it's not entirely true that people make only spontaneous decisions online.
Many shoppers don't have a clear idea of what they want to buy, so they use this time to start getting ideas.
Early birds are very price-sensitive so you won't attract their attention if you increase prices. On the contrary, given the time they have, they're likely to take days before committing to purchase. Therefore you should have your remarketing campaigns ready.
But don't get too excited, because last-minute shoppers take the lead. It's estimated that 62% buy their gifts the week before Christmas. Late buyers will be less prone to detect price increases, and will convert faster.
However, they also will be more stressed about their packages than ever. This means that the last days of Christmas sales need to be planned well. One unsatisfied customer in December will cost you more than dozens in summer.
This is also when those special Christmas deals come int play. Try upselling your products, adding samples to spark excitement and potentially convert people after Christmas too.
One last thing to consider os that holiday shoppers also buy for themselves.
Actually, 51% of shoppers spend money on gifts for themselves. Think about things to help people treat themselves as well.
And if you're looking for a way to appeal to trends, think about the planet - 66% of holiday shoppers are willing to pay more for sustainable products. However, beware the dangers of greenwashing!
Now it's over to you!
The Holiday season is here ad there is no more time to waste!