Q1/22 – We are taking sustainability seriously.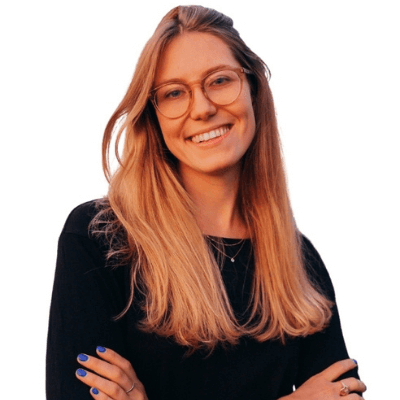 Aleksandra Owczarek | 5 min read
Subscribe to stay updated
Great!
You're now subscribed!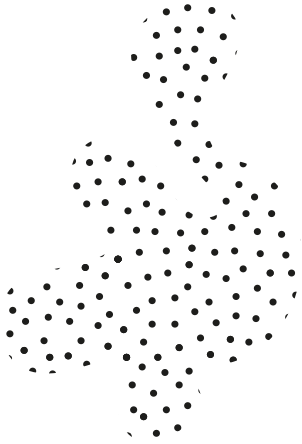 Q1 Sustainability Summary
We are taking sustainability seriously
.
Sustainability is a complex topic. We all know that. It's nuanced and constantly evolving, and we're not afraid to admit that we also learn on the go with it at Packhelp. Although our efforts are work-in-progress, we want to be transparent about them with you. We're not perfect, but we're committed to improving ourselves. We're transforming as a company; we try our best to be better in what we do, and we want to share our journey with you. Here's the overview of all the initiatives that we ran in Q1.
Table of contents:
Strategy

People

Head of Sustainability

Eco Ambassadors

Knowledge

FSC Trainings

Climate Fresk

Product

Eco Properties
Strategy
Let's start with the basics. Everything that we do needs to be planned at the beginning of the year to give our initiatives a direction and a clear focus. This year we put sustainability at the core of our business strategy as our priority number 1. 
If done right, we will become not only an important element of the commerce ecosystem but also a potential leader of something much bigger - a world-changing shift to sustainable solutions. The beginning of the year is the best time to shape a company that aims to be the future of custom packaging. By reshaping our process and introducing new products and services, we can make it easier for brands to transition towards more environmentally friendly solutions. 

- Wojciech Sadowski, CEO of Packhelp
People
We welcomed Zuza Mazurek, our favourite Packhelp eco-freak, to her new role as Head of Sustainability. Zuza will lead our environmental strategy to lower the company's environmental footprint, reinforce a sustainability culture, and introduce new sustainable products to our range. She graduated from the Warsaw School of Economics (BA in Finance and Accounting), the University of Amsterdam (Entrepreneurship and Innovation, MSc Business Administration), and recently completed the Business Sustainability Management course at the University of Cambridge (Cambridge Institute for Climate Leadership). She is an expert within the Climate Leadership initiative (powered by UN Environment Programme) and a visiting tutor at Kozminski University (postgraduate), teaching sustainable innovation design. She's interested in the circular economy and planet-centric design. In her free time, she enjoys spending time outdoors!
In January 2022, we took the most significant step in our sustainability journey. We put sustainability among our top priorities for this year. In this way, we encourage all employees to join efforts to reduce our environmental footprint. 

- Zuzanna Mazurek, Head of Sustainability at Packhelp
We didn't have to wait long for the first results. Zuza immediately swang into action, initiating Eco Ambassadors - a cross-functional team of more than 30 eco-enthusiasts from Packhelp. They meet every month to discuss all sustainability-related initiatives, build know-how in the organization, and suggest new initiatives. The group has already kicked off some internal projects like building "sustainabible". It's a source of knowledge about the complex topics related to sustainability. They're also developing sustainability issue reporting, an internal tool for our employee's and customers' requests, questions, suggestions, and ideas. You can be sure that no voice will go unheard!
Knowledge
To fully understand the challenges ahead of us, we also run a few initiatives focused on raising the environmental awareness of Packhelpers. Although they are entirely voluntary, they usually enjoy a big turnout. 
(more than 100 in basics, 30 people advanced)

FSC training - The Forest Stewardship Council is an international non-profit organization established in 1993 that promotes responsible management of the world's forests. It's the most trusted sustainable forest management organization globally. You can find their certificate on some of our products. Many of our products are made from paper pulp and cardboard, and we must have it sourced from responsible sources. The training showed us a broader perspective on the certification process and its functions. We learned about different aspects of its benefits to the forests, biodiversity, and local communities.  

(25 people)

Climate Fresk - Climate change is a systemic problem, so it's hard to understand the complexity of different dependencies fully. The Climate Fresk training aimed to untangle various aspects of the climate crisis. The facilitator guided us through the process, delved into the different phenomena, and refreshed our knowledge. We had a chance to discuss each of the problems and comprehend their results. We created a massive system of connections that showed us what causes climate change and what are the consequences.
We also ran a pulse survey to gain employees' perspectives on our previous sustainability endeavours. We wanted to assess the engagement, satisfaction, and awareness regarding sustainability at Packhelp. Key takeaways:
As much as 50% of responders claim that they are eco-enthusiasts

73% agree or strongly agree that Packhelp is committed to sustainability in 2022.




We learn every day how to be better at what we're doing. We've got a long journey ahead. However, looking at our employees' perspective, we think that we're heading in the right direction.
Product
Everything has its advantages and disadvantages, even our packaging. We want everyone to be sufficiently informed about the available packaging options to feel empowered to make fully aware choices. We believe that sustainability is about transparency. We conducted an official audit of all our products and updated our catalogue of eco properties. This catalogue defines our definition of sustainable phrases while also making it easier for customers to understand what we mean when they read words and phrases that are commonly unclear and not well defined. 
We focused on the most powerful levers in sustainable packaging to improve the quality, transparency, and accuracy of how we communicate them to you. For those who want to delve deeper into the topic, each eco property has a dedicated page where everyone can check its definition and application and a range of packaging products that meet its requirements. To be 100% transparent, we've also included all the advantages and disadvantages of using packaging with specific eco properties to help our customers choose a packaging strategy that fits their product.
As much as 78% of brand owners introduced changes to materials that favoured more sustainable options. We applaud that and want to assist each customer in this transition, wherever they are, with changing regulations and new standards. We'll be ready.