The Power of Technology: How Can it Help us Face Supply Chain Issues?
Sara Di Maro | 5 min read
Subscribe to stay updated
Great!
You're now subscribed!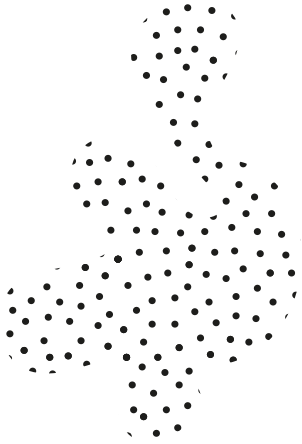 The debate about the need to improve supply chain processes has been going on for years, well before the pandemic hit the world in 2020. However, COVID made the flaws within supply chains stand out even more and showed the negative impact they could have on companies of all sizes in various sectors. 
Prices of energy and raw materials are at an all-time high, and shipping and logistics issues are a daily occurrence due to staff shortages and altered routes. To add insult to injury, consumers' behaviour has changed massively and keeping up with everything is not easy.
There is, however, a way to prepare for those disruptions. In this article, we will discuss how technology will help supply chains overcome specific challenges in the years to come. 
Why are current supply chain issues so risky?
Viewing supply chains as networks of companies that work together to produce a finished product, which will reach customers in different ways is key to understanding modern issues.
One single obstacle in the many steps involved in any supply chain process can result in delays or missed deadlines. Because everything is interconnected, it takes only one single issue for the whole process to get to a halt.
When such an occurrence happens, it becomes an additional cost for all the parties involved. That's why investing more energy and resources into improving the whole process is so essential.
What are the issues to be faced?
There are many issues that post-COVID packaging supply chains need to face.
Here's a list of the most relevant ones:
Low visibility and lack of control over the whole end-to-end process

Lack of efficiency for more productive workflows

Cost unpredictability and waste of resources

Lack of resilience and difficulty facing external factors

Need for a more sustainability-focused approach

Need for better sourcing and more accurate supplier match
The pandemic led to staff shortages due to the need to abide by health guidelines, shipping and logistics problems, lack of raw materials shortages as well as inflated prices. One significant factor that also changed massively is consumer and company behaviour. 
After multiple lockdowns and a never-before-seen high demand, things slowed down again, only to then pick up higher than ever. Keeping up with such cycles is no easy job and it requires lots of planning and a well-defined strategy.
Moreover, customers' desire to support companies that value sustainability is bigger than ever, therefore focusing on environmentally-friendly products and packaging is something that businesses need to take into consideration. 
Technology is key for the future of your packaging supply chain
The recent years have shown us that what has worked until now, won't work in the future. Today's supply chains require innovative solutions to ensure they operate efficiently and can stand against potential disruptions.
Relying on email threads and spreadsheets is no longer the way to do it, especially with how the number of full-time remote workers increased as a cause of the COVID-19 pandemic.
Communication needs to be top notch and you want to make sure everyone has access to all the information and is looped in on what has happened from beginning to end. Advancements in IT ensure faster, more efficient communication among team members, which in turn allows for more transparency and better results across all steps of the process. 
Another thing that is bound to change is opting for many tools to work on different aspects of each project. Storing packaging artworks in different folders offline or online, waiting to gain access to them, is not an efficient option as project collaboration and task management should go hand in hand with each other and make for a better organisation overall. 
This is exactly why Packhelp came up with a unique software solution to solve modern problems. With Packhelp Pro, you get one unique tool to 'rule them all', meaning a single place where you can take care of every aspect of your supply chain. 
About Packhelp
Packhelp is the leading packaging company in Europe and a highly innovation-driven, global startup. We're mostly known for our vast range of customisable products and for the quality of our solutions.
We started gaining recognition years ago, following the release of our 3D packaging editor, which has been acclaimed and appreciated globally.
Making packaging more accessible and packaging processes smoother for companies of all sizes is our goal, and our Packhelp Pro software is a further step towards achieving that.
How do we intend to solve your packaging supply chain issues?
Some might argue it was the pandemic that caused issues in the supply chain. However, most seem to agree that the pandemic only highlighted such flaws and made them more prominent, turning them into something that couldn't be pushed aside and 'taken care of at a later time' anymore. 
Increasing inventory space and stocking up on packaging is an instant solution that will ensure stability. This sort of step, however, should go hand in hand with a long-term vision and strategy in order for companies to stand a chance against modern supply chain issues.
When you take a look at how the causes of said issues are most often a failure of foresight, planning, risk mitigation and execution, you will start to see that short-term solutions won't be enough. 
Our objective is to make your supply chain more efficient and resilient by improving visibility and ensuring packaging supply chains function more as integrated networks connecting many players, rather than a linear system which is unlinked to others. 
So, what can you do with Packhelp PRO? 
Collaborate and work closely with your suppliers

: share the same workspace and allow for easy and smooth communication. It helps them, and it surely helps you!

Shift to instant communication

: it's time to say goodbye to emails and embrace tools that allow you to chat instantly with coworkers as well as suppliers. Responses should take minutes, not days.

Combine different aspects of your supply chain

in the same tool, so you can keep track of everything at all times and integration is favoured. 

Share your suppliers' ESG documentation

at any point in time.

Benchmark suppliers' sustainability

and drive improvement in the field: set your standards and make evaluations based on our sustainability scores.

Track everything

. We mean every thing, every aspect of your packaging supply chain, so you can understand strengths and weaknesses, see where there is room for improvement, and work towards building a better system. 

Choose the right supplier for you

. Take a look at different suppliers, their performance, their products and their production time and pick the one that best fits your needs and matches your sustainability efforts. 

Take full control of the whole process

: check development from beginning to end and get informed about potential delays or obstacles, so that you can mitigate risk and react promptly.

Gather and export all the data you need

to make more informed decisions: make sure your strategy is based on performance and move your business forward in the right way.

Standardise, automate and optimise

: ensure your supply chain is efficient by streamlining processes. 

Ensure data consistency by integrating your ERP systems

: use one tool to manage all operations and planning systems to get a digital view of your whole organisation.
Conclusions
The reality is the industry is going to change massively in the next 10 years and staying behind is not an option. In order to survive, you'll have to adapt and modernise.
Drive change by equipping your employees and suppliers with the right tool to achieve better results, and by putting sustainability and technology first. Collaboration among all players is key and Pro makes it easy to reach your most ambitious packaging goals.
Learn from the past, act now and embrace the future. 
Let's talk about how we'll help you do that. See what we can do for you!