Why Your Brand Needs an Unboxing Experience for the Holidays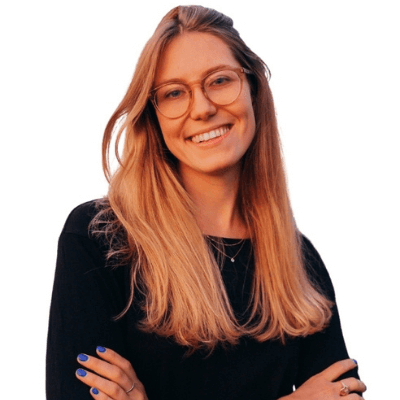 Aleksandra Owczarek | 7 min read
Subscribe to stay updated
Great!
You're now subscribed!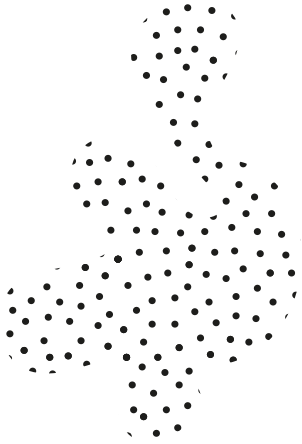 The time of year with the highest sales is only a few months away, so it's best to start planning!
If you run an e-commerce business and are reading this, you are probably considering so keep reading. 
The holidays are planned around gift-giving celebrations. You could even say it is the season of unboxing.
But what's the big deal around Christmas unboxing?
In this article, you will learn why your business will benefit from creating an unboxing experience.
Let's start!
The Season of Unboxing
Let's take a little trip back in time to childhood. 
It's a cold December afternoon, and your mum takes you to the shopping mall.
Christmas decorations are everywhere and you can feel the festive spirit in the air.
You enter the store with your mum, and there are lots of lights and Silent Night is playing in the background.
You go up to the cashier to pay, and she wraps the present nicely in a holiday-themed box.
She then puts it in a bag, hands it to you, and says "Enjoy and have a Merry Christmas". 
This experience brings a warm feeling into us. 
Why? 
Because of the excitement of gifts! 
That unboxing experience can be applied to the product you are selling, especially during the Christmas season.
Unboxing Experience: Online vs Offline
Holiday shopping is the busiest time of year, with many businesses contributing over 20% of their total yearly sales to this season alone.
It is also the time of year where most of the purchases made by customers are gifts for other people.
This makes way to Christmas packaging and the unboxing experience.
Offline shopping
When gift shopping is done in brick-and-mortar stores, Christmas packaging is generally offered to customers as part of the service.
If it is not for free, it can be provided for a low price.
Usually, it is simply wrapping over the regular packaging, embellished with ribbons or other Christmas-related ornaments.
Unknowingly, customers are used to gifting unboxing experiences!
How can you benefit from that?
If your main sales channel is retail stores, try to combine remarkable design with functionality.
Offer a box that doesn't need to be wrapped because it looks outstanding on its own.
You can also think of changing its construction - a simple magnetic flap, a sliding bottom will be a nice, or a two-piece box would be a memorable touch.
TIP: Check out these inspiring stories for some inspiration to create a memorable box!
Online shopping
What about e-commerce? 
Since your product is being shipped, all you have to worry about is the safety of your parcel, isn't it?
While delivering your product safe and sound to your customer matters greatly, it's not all. 
Online retailers should not make the mistake of neglecting the unboxing experience, especially during the holiday season.
Let's take a look at how the e-commerce king, Amazon, keeps making this mistake and ruins Christmas for some people.
Really bad service from Amazon UK on this delivery. Received without packaging and stickers on top and bottom of box. Was meant to be a Christmas present - ruined now. Address labels on top and Amazon tape on bottom covering info about contents. @AmazonUK @annoyedwithservice pic.twitter.com/ApDRcNRS3a

— Peter Gooding (@pjgooding) November 9, 2018
Gee thanks @AmazonUK Now my daughter has seen her Christmas present and has told me she "knew Santa wasn't real all along". Why not disguise the packaging? Especially this time of year!!! pic.twitter.com/lED0Luu3R1

— Tori Gabriel (@anadultieradult) November 19, 2018
There you have it.
Amazon has become a Christmas Grinch. Precisely because they did not provide their customers and end-users with an unboxing experience.
Instead, the company focused solely on the logistics aspect. 
For an online retailer, providing packaging for the holiday season is now a must. If you're not too sure about investing in a festive design of your packaging, try adding even a detail that will differentiate it. 
TIP: Learn more about the different types of different holiday packaging!
A cool unboxing isn't limited to big players either. Small brands come up with fantastic ways to surprise their customers.
And here's an actual example.
John Masters Organics released its Christmas product sets in dedicated Christmas boxes, with designs inspired by cities where they were sold.
Each box included a cut-out window as well, which let each customer peek into the box and cosmetics inside.

Looks lovely, doesn't it?
How will my brand benefit from an unboxing experience?
Keeping in mind that Christmas brings the highest sales of the year, an unboxing experience can have positive ripple effects for your brand in the long run.
Here's what can you expect.
Stand out from other gifts
You must be able to appeal to two different kinds of people; the person that is going to buy it and the person that will receive it.  
Shopping behaviour is also highly driven by the senses.
Anything that stands out to your customers where they can see, touch, and smell increases the chance of a purchase.
Even if they will not be the end-users of the product, shoppers look for special packaging for the following reasons:
They want to make a good impression to someone they care about

Beautiful packaging will not require them to buy additional wrapping paper
Fun Fact: Jimmy Dean created a line of sausage-scented wrapping paper so that gifts "smelled like breakfast".

The person buying the present will in some way or another be involved in unboxing your product. 
Not only that, but they are likely purchasing other gifts for more people, and will, therefore, need gift boxes.
Their mind is overwhelmed with options to choose from. With a memorable unboxing experience, they will be more likely to remember you in next year's shopping.
via GIPHY
With so many retailers and product substitutes out there, shoppers do not bat an eye to switch products.
Shopping is now not only about products any more but also about the shopping experience.
And that's where your unboxing comes to play as well.
It's your leverage to stay in the shopper's mind for longer. This is why appealing to your customer's senses and creating memories is key.
When it comes to the end receiver, Christmas unboxing is key to stand out as well.
They will be opening more than one gift, and that experience can be the element that helps the user remember you and your brand.
Tell your brand story
The world of packaging is infinite, and when it comes to the unboxing experience being creative is what you should be aiming for.
You can choose to use boxes or bags, and make them as personal as you want. You create your design and have control over the quality of everything.
You can also decide to add unique elements, like inserts or free samples.


Check out how Monday's Child told their story through custom packaging.
It's all about how and what you say.
Your packaging will represent your brand and communicate why they should choose you.
Think of a brick-and-mortar store which sells clothes. The usual choice, often seen in global chains are paper bags.
But that can be easily topped by packing the garments in branded boxes.


That might even be a cheaper solution than the mentioned paper bags. With just a bit of creativity put into it, such cardboard boxes can immediately conjure the festive spirit!
A well-thought packaging says that you want to deliver the best to your customers. They will feel cared for because of the details. 
You will build brand loyalty
Companies must communicate brand messages that connect to their customer needs and build strong bonds. 
Take a look at Dollar Shave Club.


Everything in their packaging talks to the customer. They manage to integrate their product with their target audiences needs. Plus, they do this in such a clever way that it becomes a part of the unboxing experience.
It's witty, a bit cocky, but classy.
Your packaging can do the same thing - create a bond by understanding motivations. 
That doesn't mean hurting your wallet. All you need to do is send the right message.
Study your target audience and figure out what problem you are solving for them. Communicate this in your packaging design and the unboxing experience will speak for itself.

Opportunity to go viral
One way of getting the word out is through the power of Youtube.
If you search for Christmas unboxing, you will end up with thousands of holiday unboxing videos with millions of views! 
People love watching these videos.
Tip: Head over to our YouTube Channel and learn tips and tricks to create an unboxing experience
That means that you shouldn't be missing out. If you create a memorable unboxing experience, you generate an opportunity for your brand to go viral.
A customer that likes your product could potentially create content about your product. That's the best kind of marketing you can get.


Going viral can also help with your influencer strategy (if you have one).
Sending your products to be unboxed by an influencer and getting it to go viral will bring you new customers and drive up sales.
Influencers will be showcasing how cool your brand is and appeal to your target audience.
Over to you!
Now you know how valuable it is to create a memorable unboxing for Christmas.
The key to acing the Holiday season is early preparation!
Start designing your own unboxing experience for Christmas and make your customers celebrate the season with your brand.