10 Brands that do Instagram Packvertising Right
Laura Iancu | 7 min read
Subscribe to stay updated
Great!
You're now subscribed!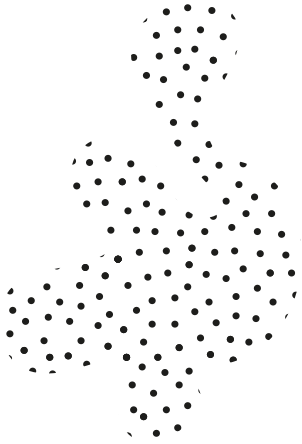 When talking about Instagram strategies, we often hear words like "content interactions", "conversion", "audiences", and all-around social media terminology and slang. 
When the unboxing phenomenon took flight via Insta stories on user accounts worldwide, both brands and content creators saw the opportunity to communicate via packaging. And so they did. 
This article focuses on Instagram as the preferred medium to do packvertising with examples of brands that do it right. 
Insta ready for a brand close-up #nofilter
What is packvertising? 

Instagram as the go-to packvertising platform

Three big brands that actively use packvertising on Instagram

How is Instagram shaping the future of packaging 

Packhelp's customers that do Insta packaging successfully

Conclusions 
What is packvertising? 
The term "packvertising" was first used by Adam Morgan from Big Fish to solve one of the XXIst century advertising roadblocks. According to his packvertising theory, old-school linear advertising has negatively impacted the way brands create awareness. 
When paid advertising generates thousands of ads per second, consumers become desensitised to advertising. If done right, packvertising has the potential to turn the tide and become a reliable ally for brands. 
Slowly but surely, brands have begun to up their packaging game. From simple quirky copy wishing you a nice day from inside a box to extravagant silk ribbons and glossy foils, business owners chose to go that extra mile to stay top of mind.
With the amount of user content that a pretty box can generate, this is now easier and more accessible than ever. 
If you want to learn more about packvertising, click here.
Is "pretty" enough?
The short answer is no. Pretty might be eye catchy and make an excellent good impression, and it will undoubtedly look good on Insta feeds and reels, but as with everything else in life, what's inside that counts. 
According to a study on Instagram Demographics in 2021 conducted by Hootsuite, 90% of people on Instagram follow brands, and they don't just do it for purchasing purposes. The typical social-media consumer expects fun, natural and creative content from brands rather than product pushing. 
And with 6 out of 10 Instagram users using the platform daily, seeing the same repetitive content bombarding them every time they open the app will most likely have a negative outcome for the brand. Sometimes, it might not even be something coming directly from your account, but if your content is similar to others, it might be just a case of the wrong post being shown at the wrong time.  
One word: Storytelling
Avoiding such scenarios is easier than you might think. Of course, there is no unique formula given that different markets are their unique environments depending on so many factors.
However, a common element always proves successful: authentic storytelling via social media. And what's the quickest way to communicate to your audience both virtually and physically? Packaging. 
Packhelp's mission is to enable and empower brands to be better at packaging. For over five years now, doing so has offered us real insights into how different sized brands go about their packaging strategy. 
We've learnt that using packaging in Instagram content creates an aesthetic feed (the pretty element we mentioned above, similar to the product displays you see in physical shops that instantly draw attention) and generates an instant connection with the brand. 
The curiosity and desire to know more about the product inside is tenfold. The interaction with the brand becomes organic, almost like an open invitation to discover a surprise that keeps giving and can be yours a click away.  
Start designing your packaging here.
See how these big names are doing their Instagram packaging strategy.
Dior
When it comes to packaging, Dior needs no introduction, and they are not only game-changers but something other brands aspire to. From the minimalistic white box to bold handmade celestial patterns, Dior surprises their customers with something new every year. 
Through packaging, premium brands such as Dior generate a fantastic amount of user-generated content and effortlessly patent their own hashtags.
Over the last years, unboxing videos have become a real cult. Why should you jump on this bandwagon now? Safe to say that offering that VIP experience to your customers via packaging has never been as easy as it is today, so why not?
View this post on Instagram
In 2020, they created an Augmented Reality filter for Instagram, Facebook and Snapchat to help the viewer delve into the premium world of Dior. The filter shows their decorated gift boxes come to life in a one-of-a-kind experience. 
In 2021, Dior brought to Instagram an authentic experience that takes the viewer straight into their world-renowned atelier. The reel below shares the creative process behind making their fairytale gift wrapping patterns. 
It is a direct way to create a personal and memorable brand connection with its target audience.
The packaging patterns Dior launched this year exceed all expectations, with a personal and delicate feeling that evokes beauty, luxury and, most importantly, looks fantastic paired with anything. 
View this post on Instagram
Sephora
Just a glance at Sephora's IG account, and you already know that packaging is the centrepiece. From the consumer's point of view, a one-minute scroll on their feed and you have a list of brands you'd like to check out. How is this possible?
Beauty marketplaces such as Sephora use Instagram to help brands engage and trust via product packaging placement. Similar to how Pepsi placed their cans all over your favourite 90's sitcom.
Sephora keeps an open communication line with its audience, bringing constant and organic user engagement. To name a few: the Question of the Day, beauty tutorials, unboxing videos and influencer marketing. 
View this post on Instagram
When it comes to Sephora's own brand advent calendars, perfume packaging and skincare, their Instagram posts are carefully curated to address current needs, trends, and of course, seasonality. Following their packaging, Instagram strategy can offer valuable insights into building your own high conversion feed. 
However, we are not all Sephora. Safe to say that a quirky feed won't guarantee you customers. Let's put it plain and straightforward: a marketplace like Sephora will never have significant drops in its reach due to its user-generated content. 
Moët & Chandon
When it comes to packing beverages, the more unique the design, the better the chances for a sale. If we separate the elements, most bottles come with the bare minimum: front/back labels, sometimes a seal (depending on how fancy the brand is), caps and perhaps a ribbon or a simple accessory to make it stand out a bit on the wall of the supermarket.
Boxes are regularly present for promotions, not as a stand-alone packaging element. 
At Packhelp, we think that a regular bottle package is a missed opportunity. Packing your bottle in a box shows class instantly increases the value of your product and is also insanely affordable. 
Moet & Chandon actively use their packaging on Instagram. If you scroll through their comment sections, you'll find out how vital packaging has become for their customers. They often request a specific design that stuck with them and happily paid extra for the box.
From seasonal boxes to gift boxes and personalised messages, their packaging has successfully become a natural extension of the brand. An opportunity that no brand should miss when advertising on Instagram.
View this post on Instagram
Discover some of our clients that own the Insta packvertising game
Browniegod
When thinking about packvertising done right on Insta, the first name that comes into our minds is Browniegod. A quick look at their profile, and you instantly understand why. The carefully organised feed makes your taste buds scream regardless of whether you are a sweet tooth or not.
View this post on Instagram
Browniegod is a women-led Artisan Bakery based in the United Kingdom, with nearly 28K followers on Instagram and growing. And with their social game up to date, the only way is up.
When packing such goodies, Browniegod understands perfectly the importance of a personalised design, which they incorporate in their day-to-day advertising. Together with Packhelp, they opted for a branded box, carefully designed to secure the brownies inside for transport.
If you want more insight into their social media & packaging strategy, here's Kanita Ramaxhiku, the CEO and co-founder of Browniegod:
March
Look at March's feed, and you can feel the fresh, natural vibe. March's visual brand statement says sustainability from product display within nature elements and forest green backgrounds. The way they integrate their packaging is almost hypnotic and makes users want to keep scrolling.
The best thing about this is that you feel like products are being pushed on you at no point. On the contrary, you want to see more and experience the sensation that comes with their products.
View this post on Instagram
Vegan Bunny
When thinking about one of our most sustainable collaborations, we can't help but think of Vegan Bunny. The way they conduct their entire production has to be ethical, and all of their products are plastic-free and make a sustainability statement.
For Elisa, the founder of Vegan Bunny, the packaging and means of production have to be as sustainable as the products themselves. And she is not shy to promote these values via Instagram.
"I dreamed of having printed packaging to surprise customers with nicely packed orders. As soon as I found Packhelp, my mind was hooked. The quality and aesthetics of their products are outstanding. As we grew, Packhelp was our go-to."
View this post on Instagram
Mr Blackman's
Mr Blackman's skincare for men is the initiative of Marc Belle, a creative and product director based in London and Brighton. For this particular brand, packvertising via Instagram is not just a way of advertising but essential for sales numbers.
Since they don't have a physical store, there's no direct interaction with the products until the customer orders.
"Social media is huge for us. It's how most people find us. We are a very visual brand and don't have a physical store, so social media enables us to share that and tell our story."
View this post on Instagram
So far, so good. One look it's all it takes to remember this Insta profile. A feed that deserves praise for enabling customers to interact with the brand memorably.
Beyond the mad skills on Insta, Mr Blackman's understands and actively uses the power of storytelling with integrated marketing campaigns around mental health. Read here for more.
Unbottled
Unbottled is an excellent example of how a brand's Instagram feed isn't all about the products. The big idea behind Unbottled is to reinvent the way the French market interacts with daily beauty products. The goal? Commercialise beauty products in plastic-free recipients or none at all!
They often choose to communicate educational content on their Instagram profile via memes, feel-good photos, and of course, sustainable packaging.
With the help of our Online Packaging Creator, every Unbottled box open comes with a lovely message inside. Check our fully sustainable White-on-Kraft Mailer Box and start doing unboxing right!
View this post on Instagram
Muno Puzzle
When we think about jigsaws, we picture a two-piece classic rectangular box with the image printed on the lid. There is nothing wrong with a classic, but sometimes classic tends to get lost while scrolling on Instagram. Becoming "invisible" is not something that Muno Puzzle needs to worry about, and we will show you why.
Firstly, by choosing an atypical product box, a Paper Can with a lid designed with Packhelp. Secondly, by thinking multifunctional.
View this post on Instagram
These puzzle boxes will not live in a drawer or under the bed, and they are stand-alone decorative elements and a fantastic gift idea.
More so, if you decide to frame your masterpiece, the empty can work outstanding as an extra storage box for make-up, pencils and whatever else you'd like.
A creative way to do packvertising right on Instagram is by showing the functionality in your content. 
Muno Puzzle proves that choosing a slightly different direction can work to your advantage.
L'été
Another way to create a connection via Instagram is by raising the #mood of your viewers. How? By using the power of chromatics. A summer feed full of vivid colours will instantly give those #positivevibes, am I right?
Check out L'été, an independent Polish swimwear company that understands that sometimes less is more.
One look at their Insta feed, and you understand that you don't always need statement packaging to do packvertising right. For instance, L'été went with our Expandable Kraft Mailer, a simple and sustainable solution, in tune with their minimalist statement.
View this post on Instagram
Conclusions
There is absolutely no doubt that packaging and Instagram go hand in hand. From unboxing videos and influencer marketing to aesthetic feeds and honest reviews, the Insta platform has proven to be a fantastic enabler for brands to communicate and sell worldwide. 
More so, with new features added quarterly, such as localised payment options, more and more purchases are happening directly through the app. 
Packvertising via Instagram is an efficient way to break the virtual barrier that classic advertising has built up during the years we were all very new to selling online. 
And the best news? It's easier than you think.