Why your brand needs to use packaging with a logo
Kate Wright | 5 min read
Subscribe to stay updated
Great!
You're now subscribed!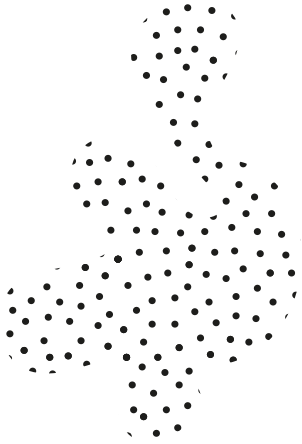 Designing packaging with a logo is a simple and easy process. It's easy to do a good job, but difficult to do an exceptional job. Here's why.
Cartons, boxes, parcels and packaging
Packaging in the form of cartons, boxes and parcels plays an important role in any company that sells a physical product. Whether you're selling online or in a store, packaging must fulfil a variety of roles.
Firstly, it needs to keep an item secure - this is its form.
Secondly, it needs to present the product to your customer in a way that adds value - this is its function.
In this article, you'll see how there's a lot more to designing packaging for products than simply throwing a logo onto a box!
You'll also see:
How to design packaging with your brand's logo
Tips for designing packaging
Examples of well-branded packaging
Form vs function in packaging
As you just read, when designing packaging, you should keep in mind 2 things - form and function.
That is:
Form - the element that shows off your product (logo, colours, imagery)
Function - the way that the box secures and products your product
The argument that form follows function argument originated in architecture.
But what does this have to do with logo and packaging design?
Well, it's simple.
The 'form follows function' argument states that the exterior design of a building should represent what happens on the inside.
So now you can see how this concept easily translates into the realm of packaging design.
When designing packaging for products, ensure the exterior design echoes what's inside the box.
In this case, what's inside your box is your product.
So, how do you design packaging that complements your product?
Designing packaging with a logo
As a small business, you've probably spent a bit of time (and probably money) on your branding development.
A logo, yes, but also other visual assets, such as a font, colour palette and any other kind of imagery.
All these things would have been created with your brand's message, morals and your product in mind. This means that by using your branding elements on packaging, you're showing off what's inside the box - form is following function.
In order to design packaging with a logo and other branding elements, you can use an online tool like the Packhelp editor.
Here are the steps needed to design your packaging set with a logo using the Packhelp editor:
Pick the type of box you need

Upload your logo and other elements

Drag and drop them where you like them

Order between 30 and 30,000 pieces!
Want to start designing your packaging? Click here and pick the box you'd like to design!
Still need convincing?
When you order your custom packaging with a logo from Packhelp, it's delivered for free anywhere in the UK and EU when you spend over €300/£300, and within 3 weeks!
If you're interested in designing packaging with a logo but need some more guidance, check out the following packaging from small brands like yours:
Sheyn
Sheyn is an Austrian jewellery company. Here, you can see how they've made their logo so large, that it covers every side of the box. This is a great use of space to break up lines and demand attention.
Asila
Asila is another jewellery company, but they placed their logo right in the middle of the top surface of the lid on their two-piece product box. The bottom piece is designed around a complex yet cute pattern that's also on their website
Snakehive
Snakehive are creators of high-end phone cases made of luxurious materials. By using Packhelp Plus, they were able to design luxury product packaging that, when first held, gives the same luxurious feel as their product. Snakehive have also used sleeves to secure the boxes, and show of their logo again.
Now that you've seen some fine examples of packaging with a logo, have a read of some tips to help you fine-tune your creation process!
Tips for designing packaging with a logo
Designing packaging with a logo is a fun process, and it's a great way to let your creativity soar. You can experiment as much as you want and find a layout that best compliments your brand.
Here are a few tips to help get you started in the designing process:
Textures
Before designing your packaging with a logo, it's important to know the kind of canvas you want to paint on.
For example, do you want a plain white surface, a solid colour or gradient, a classy leather texture or the simple brown (kraft) texture of cardboard?
Look below to see a great example of using kraft boxes in packaging design:
The natural kraft texture is often used by brands that focus around being natural, organic and environmentally friendly.
If your brand sells a product that doesn't compromise on quality and luxury it can be a good idea to echo this feel on your packaging.
Magnetic boxes that snap shut are a great way to use packaging to deliver a touch of class, but also that feeling of security.
Consider designing bespoke packaging with your logo in an Alaska, Arktika or even a leather-like finish.
In the image below, you can see how a rough texture, and other custom elements like hot-stamping, can add a little class and grandeur to your product packaging.
Click the button below to get starting designing bespoke, one of a kind range of product packaging.
Create your own bespoke packaging
Colours
The colours that your brand uses is something that you should have committed to long before you thought about designing packaging with a logo!
But certain colours work better on certain textures. For example, white on craft has a very delicate, subtle and elegant look: 
But rather than start with a blank white canvas, considering starting with a blank black canvas when designing your packaging for products.
Black has always been associated with luxury, elegance and dominance. If your brand is trying to make a lasting impression, consider using a black canvas!
Using space
When designing packaging, your canvas (your box) is often smaller in size, so you're restricted with space.
But sometimes, it's what you don't do with that space that makes an impression. Bringing parts of your packaging design closer together can create emphasis and hierarchy.
For example, a slogan that's bolded can draw attention and make a viewer continue to read 'down'. 
Look at the following picture to see an example of this idea:
On the other side of the coin, space on your packaging design can be your best friend. This is true if your branding is more in the 'minimalist' world of design.
Give small, crisp and clean elements space to make their statement and leave their impression.
If your brand is big and loud and likes to make a splash, space is still important, but it's used differently - lines can be used to break up space, creating shapes and patterns that demand attention.
Marketing
Your packaging is the only marketing material that reaches 100% of your customers. It's also the first physical interaction that your ecommerce customers have with your brand.
Echoing your brand's slogan or mission statement on the side of your packaging reminds your customer why they bought from you. This reminds them that buying your product was the best decision they could make.
The simple act of saying 'thanks for picking us' can turn a first-time buyer into a lifelong advocate of your brand.
Putting slogans and other elements of personalisation elements onto your packaging can also help create a powerful unboxing experience.
A great unboxing experience can take your customers' first impression from 'oh this is nice' to 'wow, this is fantastic!'.
Want to know more about creating a memorable unboxing experience for your customers? Click here to learn how!
Conclusion
Designing packaging with your logo is a potent way to stand out above your competition and be seen. Packaging that shows off your branding and logo presents you as a professional business that's out time and effort into your product.
To start designing packaging with a logo, head over to the Packhelp shop, pick your packaging and then start designing!
It's totally free to design your packaging and you can experiment as much as you want. With prices starting from just €0.26 per piece, you won't be breaking the bank to deliver your product in packaging with your logo.