Embossing – Three Dimensions For Your Box
Kate Wright | 5 min read
Subscribe to stay updated
Great!
You're now subscribed!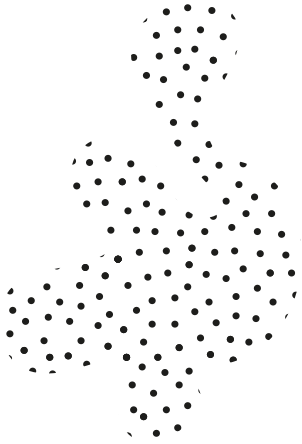 Embossing is one of the printing techniques, which enrich the look of your box.
Embossing is an artistic way of enhancing your pattern in print. It can be applied to various surfaces - from paper to cardboard and even wood. It's a popular addition to finish in greeting cards and packaging designs. We offer the option of embossing as part of Packhelp Pro. 
How is embossing conducted?
The pattern, that is embossed, can be raised or printed in relief - this is up to the design. As in many other printing techniques, the pattern is created by the pressure of a high temperature. A template is firstly prepared (made on a metal die), on which the desired surface is later embossed or debossed in the process.
From the designing point of view, embossing adds originality to your packaging, as well as provides your customer with a unique experience with the box. It is often used along with hot stamping. In such cases, the embossed pattern is filled with foil in the process of hot stamping. The outcome is a 3d effect and glowing element on the surface.
The beauty of embossing lies in the fact that it can add a very subtle novelty to your design. Take a look at the cardboard packaging above, created by a German agency Deutsche Und Japaner. In this example, debossed letters are enriched with hot stamping with a gold foil.
Furthermore, embossing adds finesse to a minimalistic design. Below is an example of Grand Deluxe (a Japanese Design Studio), which used this technique in the patterns of Miu, a premium soap brand.
Even projects with the most toned designs can benefit from using embossing. The photo below captures the simplicity with a glimpse of novelty.
As part of Packhelp Pro, we can help you with choosing the right printing technique for your box. Learn how to stand out from the competition. Contact us!