How To Package a Product For Shipping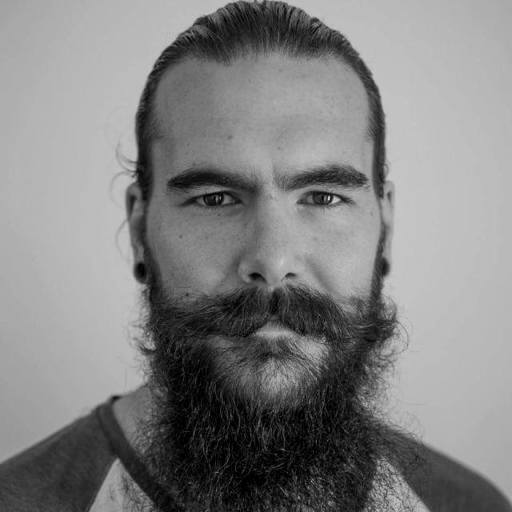 Phil Forbes | 5 min read
Subscribe to stay updated
Great!
You're now subscribed!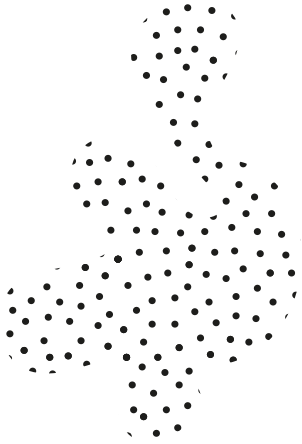 Packaging a product for shipping isn't difficult.
But if not done correctly, there are a lot of things that can go wrong, resulting in a lot of wasted money for your small business.
At Packhelp, we make it easier for small brands like you to use custom packaging effectively in your business - so we know a thing or two about shipping products.
This article will walk you through the basics of securely packaging a product for shipping, ensuring that it doesn't get damaged and leaves a great first impression on your recipient.
Yes, the packaging does matter.
Packaging matters because it's the only thing that protects your product in transit and during shipment.
But packaging also comes in the form of void filler, filling up empty space in a box so that your product doesn't get damaged.
Packaging protects your product, but also your brand's reputation.
It shows that you've gone the extra mile to make a good first impression and control how your brand and product are perceived.
This helps increase the perceived value of your product and other more advanced marketing techniques, like attraction marketing.
It doesn't matter the size or shape of your product, packaging is important.
Assessing your item's requirements and choosing the right packing materials
When you are ready to package your product, the first step is to assess your item's requirements.
Chances are that it'll be delivered by a courier or a postal service. Therefore, it will no doubt be thrown around a little. That is to say it won't be mistreated, but it won't be given any special attention.
In this case, it needs fall and impact protection, and this usually comes in the form of cardboard. There are many types of cardboard, but corrugated cardboard is the most common solution.
Cardboard is a great solution if your product is somewhat fragile. Cardboard is the most common type of packaging for e-commerce brands, but it's not the only type.
Common forms of packaging for clothing include packaging like mailer bags and doypacks. That's because a t-shirt, sweater or a pair of pants are generally flexible, robust and durable. The only protection such items need is general protection from dirt, dust and water.
Cushioning and filling
If you decide to use a form of a custom-printed cardboard box, there will probably be some empty space inside.
That empty space needs to be filled up, or else your product will fly around inside the box while in transit, increasing the chances of damage.
However, you also don't want to overstuff the box so that the cushioning material is compressed and ineffective.
Using at least 2-3 cms of cushioning around all sides of the items inside the box is a good rule of thumb. This padding can come in the form of bubble wrap, packing peanuts, or cardboard.
If your brand has sustainable packaging practices, consider using paper bubble wrap, as it's recycled as easily as your box.
Using the Right Sealing Material
When you are sealing a box for delivery, it is important to use the right sealing material.
Many forms of mailer boxes come with locking tabs, but that's simply not enough to keep the box closed throughout the shipping process.
Play it safe and use packing tape to keep your box safely sealed.
Packhelp's e-commerce delivery boxes come with a self-adhesive strip that's more than enough to keep the boxes safely closed.
In fact, it comes with two sealing strips, so that your customer can use the packaging again if they need to return their purchase!
If you've spent a lot of time creating your packaging design, then the box itself may become a bit of an asset that's worth protecting.
Once again, mailing bags come into play.
The cardboard box is more than enough to keep your product safe, while the mailer bag is more affordable and sustainable.
This is great for fashion and apparel, where soft goods look and feel better in flexible packaging.
Note: Food packaging requires a different kind of sealing altogether to ensure the product stays fresh and safe.
Shipping labels & extras
Some of the best ecommerce platforms automatically generate shipping labels for orders. This means you simply have to print it, attach it to your packaging and send it.
But there's also other important information that generally has to be attached to a shipment. Invoices are usually attached to the outside, as are custom papers if you're shipping internationally.
Plastic invoice pockets are most commonly used to keep all documentation safe throughout the shipping process.
If you have a preferred courier that you send your orders with, your ecommerce platform can integrate with that shipping service and automatically generate a shipping label with all relevant information.
Note: If you're using some form of discreet packaging, be sure that any shipping information doesn't include a description of what's in the box!
Shipping labels are placed on the biggest, most prominent surface of your box to ensure they're seen.
Tips for shipping label placement:
Ensure the label is attached safely with no edges or corners overhanging.
Make sure the label is readable
Make sure that the shipping label is protected from water dirt and dust. a thin plastic lamination
How to create an unboxing experience
An unboxing experience is part of the packaging design process and can really make your product and brand more desirable. A good unboxing experience is why there are so many unboxing videos and so much user-generated content based on packaging!
Here are some tips on how to create an unboxing experience:
Use mailers, filler, and product packaging that has your logo, colour palette and other visual assets. This will help customers easily identify your products.
Use protective elements like tissue paper and void filler to create a sense of anticipation and elegance.
Use copy on the inside and outside of your packaging to give your brand a sense of personality.
Design your packaging in a way that's easy for customers to open and use.
Simply put, your unboxing experience is what takes your customer's thoughts from 'gee this is nice' to 'wow this is a lot more than I anticipated!"
Packaging fragile items
As you read earlier, you'll need a few centimetres of padding to ensure protection inside your box.
But another way to add extra protection is by using inserts. In the picture below, you can see an image of an insert for cosmetic products.
An insert is a piece of cardboard that's inserted inside your box to hold your product perfectly still.
It's arguably the safest way to protect your product inside your packaging.
This also means that you can have a specific insert for your entire range of products, and then purchase higher volumes of the one type of mailer box. 
If you're interested in creating a custom insert, consider working with a packaging engineer who can help you further optimise your packaging for value.
Conclusion
Packaging isn't overly complicated, and making your products safe throughout transit isn't as challenging as it may seem.
But it does require some time and effort to find the solution that's ideal for you. Even more so if you're a brand that will soon be sending products at scale.
Regardless of your position, Packhelp can help you find the ideal packaging solution for your business.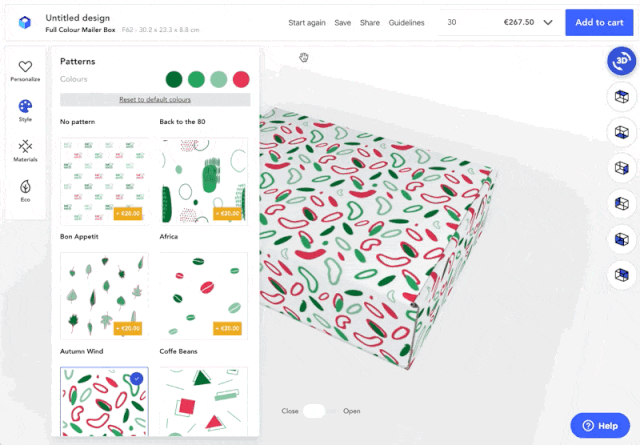 Simply take a look at our wide range of packaging, all of which can be designed online in our online editing software.
To learn more, browse our store and find the ideal product, or reach out to one of our team.