Everything You Need To Know About Packaging Filler & Void Fill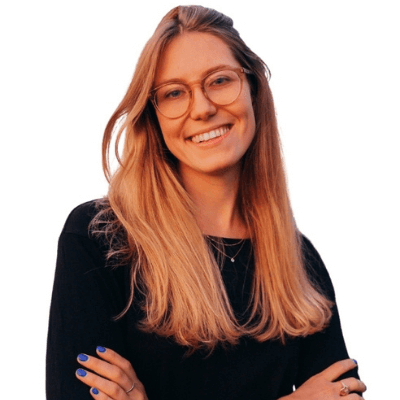 Aleksandra Owczarek | 4 min read
Subscribe to stay updated
Great!
You're now subscribed!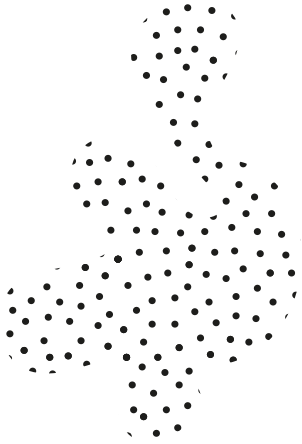 Voil fill, packaging filler, shipping padding, box cushioning.
It goes by many names, but it all serves the same purpose.
Void filler has the primary role of keeping the contents of your mailer box safe and secure.
Packaging fillers also play an aesthetic role. That is, it doesn't hurt if they also look pretty.
There are just as many types of internal padding for a box as there are names for it.
And in this article, we'll take a look at some of the most popular types and analyse:
Protection potential
Visual appeal
Environmental impact
Let's get straight into it!
What exactly is packaging filler?
In general, void fill or packaging fillers can be described as something that's put into a shipping box to add protection against drops by taking up empty space inside the box.
Good void filler protects against the rigours of transport, like being bounced around in the back of a delivery van, or thrown onto your doorstep by a lazy courier.
Many brands of all shapes and sizes are now making their packaging fillers part of their branding and unboxing experience while also making it part of their eco-friendly postal packaging.
Many forms of cushioning can now be customised in terms of print, size, shape, and texture.
Check out Packhelp's range of customisable packing papers.
Attention to detail, like branded packaging fillers, create a complete end-to-end brand experience for your customer, and are certainly worth looking into if you want to blow your customer's mind!
When do I need to use a void filler?
It's a common misconception to think that the only use for packaging fillers is to protect fragile items.
The truth is that if you care about the visual presentation of your product to your customer, you should use some form of void filler.
Products with sharp pointy corners can easily pierce even the toughest corrugated box. Adding an extra layer of void filler or some kind of wrapping will make it tough to push through.
Similarly, heavy products can easily wear through external packaging, given the constant vibrations of road or air travel.
See how Concrete Jungle use coloured wood wool as void filler in their packaging
Another thing to note is that standardised, off-the-shelf packaging supplies aren't always value-engineered.
That is to say, there may be a lot of empty space between your product and the internal edges of its shipping packaging.
This is space that your item can move around in, and potentially get damaged.
Void filler's role is to physically fill that void and minimised the potential for movement during shipping.
So now you know what void filler is and what it has to do, take a look at it in its most common forms:
Packing paper
Packing paper is a pretty broad product. In this case, packing paper is best described as thin kraft paper that can be folded to protect a product or scrunched up to add some extra cushioning.
Take a look at this video for a better idea:
Packaging paper is a fantastic product to add a minimalist touch of class to durable items like lingerie, books or other forms of clothing packaging.
Order your packing paper as part of a packaging bundle and save 15%!
Best for:
Adding a rustic, minimalist touch to your branding
Wrapping up products to build unboxing anticipation
Eco-conscious brands that want to use recycled and recyclable materials
Internal inserts
Internal inserts are intricate pieces of cardboard that are folded in a specific way to 'present' your product when the packaging is opening.
Most new cell phones have some form of an internal insert that's been engineered to also accommodate a manual, charger, headphones and other accessories.
The strength of internal inserts is that they are made specifically to fill the space between a product, and it's packaging.
There's absolutely no movement at all. 
Best for:
Products that have multiple accessories
High-end, luxury products
Extremely fragile and delicate products (glass, porcelain etc.)
Custom tissue paper
Custom tissue paper and packaging paper are probably some of the most common void fillers for e-commerce brands.
Customised tissue paper might not add a whole lot of protection, but it does add a lot of class to high-end luxury packaging.
Boutique fashion brands regularly use tissue paper to wrap lingerie or delicate items to add that sense of elegance and class.
Pick from over 256 tissue-paper colours and print your logo on your own custom tissue paper.
 Tissue paper that's sealed closed with a sticker can prevent a sweater or blouse from unfolding during transit. That's why it's used a lot with durable products like shoes and other apparel items.
Best for:
Building an unboxing experience
Keeping clothing folded during transit
Ensuring that your branding is everywhere
Honeycomb paper
This special type of void fill has been on the rise in recent years. Due to its hexagonal structure reminiscent of a honeycomb, this paper filler has some supernatural abilities.
It's perfect if you've got limited storage space because it rolls up to a paper-thin layer. But, if you need spacious cushioning for your product, you can expand the honeycomb structure and create a protective pillow.
And, to make it even better, this type of void fill definitely stands on the side of sustainability.
Honeycomb paper is usually made of silk paper, which makes it fully biodegradable and recyclable. But that's not the only reason why it's environmentally friendly.
Honeycomb paper is a lightweight filler that uses a small amount of material to fill a lot of space. You don't need to stack layers upon layers of paper on top of each other to create sufficient volume.
It's got a specific aesthetic value. From exclusive glass candles to low-end fashion, honeycomb paper is a decoration that offers that beautiful, warm look to your package.
But, apart from choosing the brown or white colour, it's usually non-customisable.
Best for:
Protecting glass and fragile items
Decorating the insides of your package
Eco-conscious brands focused on sustainability
Flexi-Hex® paper packaging
Flexi-Hex® has been around for some time now, but it's still one of the most innovatie cushioning solutions on the market.
It's a layer of sturdy, kraft paper that shares honeycomb paper's hexagonal structure but is much more durable. It comes in the form of an expandable sleeve or fan and it can be stretched to fit the exact shape of your product.
It's got unlimited usage possibilities and a unique design. But just like with honeycomb paper, there's not much you can do to personalise the void filler itself.
Flexi-Hex® packaging is made from recycled and recyclable kraft paper which makes it an eco-conscious solution for your brand.
Best for:
Fragile, thick and heavy items
Emphasizing your brand's innovative approach to packaging
Creating a secure layer of air for the product during transport
Wood wool/wood excelsior
Another example of sustainable packaging, wood excelsior is perfect for adding internal cushioning, as well as a 'rustic', old school feel to your brand. 
In the image below, you can see how Fiain, an Irish candle business uses dyed wood wool:
Click here to see how Fiain used coloured wood wool with their high-end candles
Nothing more than shaved, curly wood, it often has a scent that bursts out of the box.
It's worth taking note of the smell if you're using wood wool and clothing or other 'soft' products.
That being said, incorporating the sense of smell into your brand's unboxing experience may also be something you want to do!
Best for:
High-end, luxury packaging
Involving the sense of smell
Bio foam fillers
Packing peanuts used to be another name for the typical polystyrene foam balls which are probably the worst thing possible for the environment.
Nowadays, packing peanuts are still used, but they're made from corn waste or another form of plant-based material.
Plant-based foam filler is biodegradable, which makes an unspeakable difference to the environment. It's lightweight, non-toxic and eco-friendly. And it's a go-to if your brand needs a quick solution.
Best for:
Brands that don't want customisation
Brands that care about the environment
Brands that sell fragile products in a variety of shapes and sizes
Shredded cardboard
Shredded cardboard is another take on recycled packaging.
Cardboard can only be broken down and turned back into paper pulp so many times before losing it's structural integrity permanently.
Cardboard that has reached the end of it's like as typical 'cardboard' is often shredded and turned into void filler. 
See how Chias used shredded cardboard to protect their juice bottles
Often used in rustic and luxury gift packaging and subscription boxes, it's not the softest form of box filler, which makes it great for small but heavy items like glass jars. 
Best for:
Adding a sense of 'nature' and rawness to your brand
Protecting small but relatively heavy objects
Partition dividers
Pads and partitions are used to segregate and stabilise items inside the box. Usually made from cardboard or even light wood, dividers are often used for small bottles, cosmetics or jars. 
Partitions are used commonly in larger shipping boxes that have multiple instances of the same product or material (like glass), and you don't want them to touch during transit.
Best for:
Large, heavier shipping boxes
Keeping multiple items separate (glass bottles etc.)
Air pillows
Plastic-made bags filled with air that provide a perfect cushioning solution.
However, most forms of air pillows are single-use plastic packaging and a significant blight on the environment.
Don't use these forms of void filler as it wreaks havoc on the environment.
There are, however, plastic air pillows made from plant-based biodegradable polymers. 
Best for:
High-volume warehouses
Packaging and fulfilling orders on a production line
Brand's that don't care for the environment.
Bubble wrap
Not only is bubble wrap a common stress reliever, but its versatility also makes it a common internal liner of mailing bags, such as royal mail jiffy bags and other small postage solutions. 
Buddle wrap can't really be customised, and like air pillows, it's usually single-use plastic packaging that's terrible for the environment.
Best for:
Brands on a budget
High-volume fulfilment
Stress relief
What's the best filler for me?
To answer that, you need to take a look at the products that you'll be using your void filler with.
Ask your self the following:
How important is sustainability to me?
Is protection or branding more critical?
What's my budget?
Will I take time to fold paper?
Once you've answered these questions, you should have a better idea of what type of void fillers are best for your brand.
If you know the type of void filler you want to use, reach out to Packhelp and get a quote.
Our range of packaging engineers can help you find the best type of void filler, and even help you redesign your packaging so that you don't need void filler!