What Are Packaging Fillers?
Kajetan Wyrzykowski | 4 min read
Subscribe to stay updated
Great!
You're now subscribed!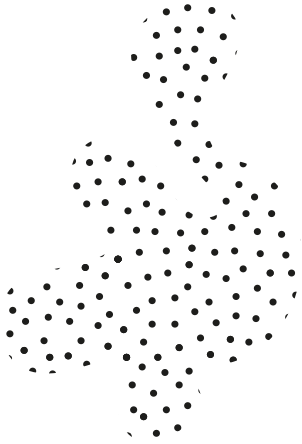 Packaging fillers are used for fragile products, made of glass, ceramics etc.
In general, packaging fillers are the elements that are placed inside a box with your product. They play the following roles in the packaging design:
Securing. Fillers prevent the product inside from moving. Depending on the type, they can lower the risk of moving or stabilize entirely the product.
Aesthetic. Fillers can also help to increase your product's exposure. Some of them can be a perfect design addition.
Cushioning. The product is placed on the fillers. Thanks to that, they provide a natural amortization. Even if the package is moved without caution, the fillers lower the danger of any damage.
There are many different kinds of fillers. They vary in terms of materials used to produce them, their size and level of cushioning. The following are the most popular solutions:
#1 Tailored-made pads and partitions
Pads and partitions are used to segregate and stabilize items inside the box. The partitions are presented in the picture above. They are often used for small bottles, cosmetics or jars. The material used for those parts is mostly cardboard.
#2 Air pillows
Plastic-made bags filled with air that provide a very good cushioning solution. They are recommended for light products. Modern air pillows are made of biodegradable or recycled type of materials.
#3 Bubble wrap
Used in the mailing process of fragile items mainly. However, it is most famous for being a perfect stress-release item!
#4 Recycled paper shred
Often used in gift packaging and subscription boxes. Paper shreds are an eco solution, provide very high quality of cushioning. Additionally, it is a great way to expose a product. 
#5 Wood excelsior
Another eco solution on the list. Wood excelsior is perfect for wooden caskets, as well as cardboard boxes. It is similar to paper shreds in the way it provides cushioning for products inside. It has a more minimalist feeling - perfect for our Eco Mailer Boxes.
How To Choose The Right Fillers For My Packaging?
It is best to think about the fragility of the product. If a product requires additional protection in shipping, it is probably a good suggestion to use packaging fillers. While clothing is usually sent without any additions, products made from glass or ceramics will require stabilization in the delivery.
It's also important to match the filler to the product. If you emphasize being eco, then wood excelsior is a recommended choice. Additionally, remember that some fillers will increase your product's exposure.
Our Packhelp experts will help you choose the right fillers for your product. Hence, in case of any solution or consultation needed, drop us a line.