Selling on Etsy – Advice & Tips From The Best Etsy Shops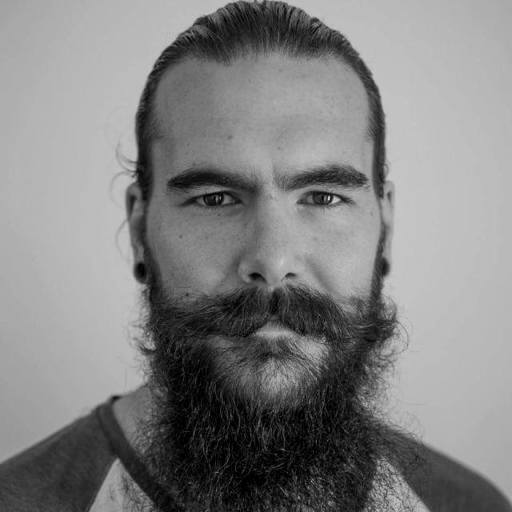 Phil Forbes | 5 min read
Subscribe to stay updated
Great!
You're now subscribed!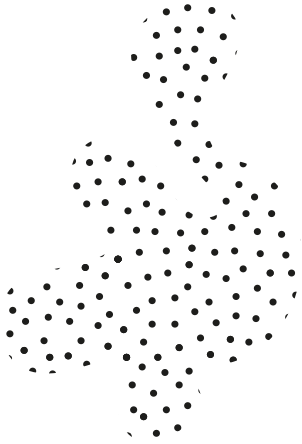 Selling on Etsy isn't as easy as the dream is made out to be. 
You've heard the story time and time again - 
'How I made £136,935.51 selling on Etsy in 3 weeks!'
Sure, that happens, but not to everyone. Some Etsy best sellers make nothing more than £30 a week for a few years before they find that growth they work so hard for.
At the end of the day, Etsy is an online store - so to get traffic there, you need to know a thing or two about ecommerce marketing, not just selling on Etsy. 
The best Etsy shops find their success through hard work, testing, researching, and most importantly, failing and getting back up. 
And in this article, you'll see a wide range of selling on Etsy tips, but written from an ecommerce marketing point of view. 
You'll also learn:
Selling on Etsy tips from experienced ecommerce sellers

How to make your Etsy customer feel special

The best ways to get traffic to your Etsy store
It's also worth noting that these tips and advice come from experienced sellers who consider Etsy as just one way of taking their product to the world. 
They also sell in their own online store, as well as offline in markets, craft fairs and retail stores. 
So whether you just want to sell a few items from time to time, or increase the sales you're already getting, start thinking of yourself as a business, consider Etsy as just one way you take your product to customers!
Want to start delivering your Etsy orders in your own custom-branded packaging? Click here to start design and order your own - from as little as 30 pieces!
Etsy Tips From Experienced Sellers
Let's dive in and find out some of the best selling on Etsy tips from some experienced and reputable sellers!
What's one thing you wish you knew before you started selling on Etsy?
How important, and tricky, it was to find the right stockist for supplies. I wasted quite a lot of time and money with stock that didn't quite fit the end product that I wanted to produce.
Then when I did find the right supplier of olive wood, getting it through customs had been a minefield.
I wish someone could have told me how to do this rather than having to painfully learn with each delivery.
Lindsey & Lucas - Sabar Art: 
Selling on Etsy is something that you can start off small with and make changes along the way to craft your shop into what you want it to be. This makes it easy for you to grow while you learn. 
I wish I had known at the beginning I didn't have to spend so much money promoting myself. 
After a few months on Etsy, I realised having an increase in reviews was much more effective than marketing methods I had used before like magazine advertisements and promoting my own website.
I was also concentrating on a few listings but when I started experimenting with different styles and materials it helped me figure out what appealed to buyers more.
Don't just rely on a single marketplace or a single product.
You can do very well on Etsy, but the marketplace changes all the time, as does the search algorithm and the way your items are presented.
Having multiple shops is more work and does not seem necessary when things are going well, but it will help absorb the impact if sales do temporarily dry up.
We really wish we knew (or learned sooner) how to take really good product pictures. 
Looking back at our first product pictures I think the only reason they started selling in the first place was that we had no competition and our item was very different to everything else already on the market. 
The pictures were terrible and we could definitely have started better with professional-looking photos of our products.
Celebrate who you are and show up on your social media and Etsy Updates!
What I mean by that is don't pretend to be bigger than you are.
The beauty of selling on Etsy is that you are likely to be a small brand with a handful of lovely people running it.
I wish from the start I had shown our faces and processes more. 
A few years into running Brighton Lace I see that our customers love to get to know who we are, what we look like, where we source from, what our ethics are.
Basically they value transparency, openness and friendliness.
I was so focused on looking 'professional' I didn't really do this at the beginning, but now I see intimacy with a small brand like ours creates interest & customer loyalty. 
Main takeaways:
Create your supply chain before you start selling. This means that it's easier to grow and scale when the opportunity arises.
People buy from Etsy because they want to be a part of a small brand - your brand. Show them who you are so that there's a little piece of your story in every product.
Don't put all your eggs in one basket. When starting your Etsy store, remember that there are more places to sell your items in case your Etsy sales dry up.
Use Packhelp's online software to design your own custom tissue paper with your brand's logo. Start designing now!
How do you make your customer feel special?
Lydia - Bark & Birch Design: 
Happy customers are massively important to my business, I now have loads of customer referrals and return customers.
I reply to emails as quickly as I can. And will always try to deliver what they need, be it quick delivery or custom designs.
I've also hand-delivered some orders, especially for last-minute gifts.
I once dropped one in Suffolk on the way to my holiday there. I think when a customer buys through Etsy the personal service is key.
I also make sure each order is packaged really beautifully, lots of my products are wedding or birthday gifts so looking good in their custom printed cardboard boxes is key.
Lindsey & Lucas - Sabar Art: 
We make every item with care and imagine how we'd feel when we open the package and work back from there, first with our custom boxes, tied with a bow, a little thank you note and then the item itself.
Jennifer - Daisychains UK:
I try and make it as personal as possible so the buyer feels I've spent time and attention on the product, I add a handwritten note in each parcel I send.
Marleena - Taitaya:
Customer service is a key strategy for us. Once we priced our work, we realised we were never going to be able to compete on price, so we put the customer experience first.
Communication, no fuss return policies, repair guarantees, presentation, packaging the product carefully and most importantly trusting the customer.
We want our customers to know that if something goes wrong, we are there for them.
JB Leather - JB Leather:
Most customers are buying from our shop for someone else, so occasionally if that person is a repeat buyer or has ordered a large number of items we will send them something small and personalised for free.
We also do this around Christmas time with low-cost items we think we perhaps can't sell. 
The people who are buying gifts on Etsy are sometimes the ones who need a little gift themselves.
It truly can make someone's day! Making gift messages available is very easy (just buy a label printer, you will need one for all the packages you send anyway).
Also, package your items nicely to create a unique unboxing experience before sending them.
Louisa - Brighton Lace:
Our ethical lingerie is designed to celebrate the natural beauty of a women's body.
We put a lot of time and effort into creating designs and buying beautiful ethical fabrics - and I think the appreciation of this is reflected in our reviews and on social media. 
We also like to interact with our Instagram community - so for instance when we're due to buy the next batch of laces we will ask which are everyone's favourites.
This creates great engagement and helps our customers and community to feel valued.
Main takeaways:
Making your customer feel special makes them more emotionally attached to your brand, which is why we buy unique, high-quality products in the first place. 

The small attention to detail is what makes your brand different from the mass-producing brands you compete with.

Take care of your customer. Go above and beyond to make sure that they're blown away with your service, not just your product. 
Design and order custom packing tape to add a little touch of class to your brand. See more
How is your business/product different from your competitors?
Lydia - Bark & Birch Design: 
Mainly due to the bespoke designs, that sets us aside from our competitors.
Bigger companies just have stock designs to choose from, but because I'm selling on Etsy in smaller quantities, I am always happy to try to work in individual requests.
I've had some really unusual requests, including a cheese board with a pair of pants on the design!
To be honest the bespoke designs are more fun to work on so it's win-win, even if they do take a bit longer to work on.
Lindsey & Lucas - Sabar Art: 
I'm not sure as we don't really look at competitors, we just do our thing! But we do try to keep our prices as affordable as possible and put care and attention into everything we make.
Jennifer - Daisychains UK:
I make my items competitively priced and have a selection of listings to choose from that I've made from hand.
I will modify the products to make them customised to the buyer and change colours and beadings to best suit the individual.
I also can make a design from a brief so it's original and a one-off to the customer. I rush the order if it is required more quickly than my production time.
I am able to transfer skills from my background as a qualified florist into my business now.
Marleena - Taitaya:
I do not think of other Artisans as competition. Even when our design is reproduced, they can never match our work exactly. Artisan made is unique in that aspect.
Each piece I make is a sum of all the things I have made before and the accumulation of skill that only comes through practical work.
I work in a craft that is rare. It may be more difficult to distinguish yourself in other crafts, but if you find a way to have your own style, technique and manage to communicate that to the world, then that is definitely a strength.
JB Leather - JB Leather:
I would say that when we first started selling on Etsy, our products were completely unique on Etsy, or at least in the UK.
This helps a lot as even if there are similar products abroad people will always choose the item with free and faster shipping.
Customers are able to personalise all of our products and this really helps them stand out. Over the years since starting on Etsy, we were always looking at new ways of personalising our items and not just laser engrave everything.
That difference in how we personalise our items probably helps us stand out as well.
Louisa - Brighton Lace:
One of the things I know our customers love about Brighton Lace is our extensive range of colours. We are passionate about colour and tend to have at least 20/30 options running at one time. 
Whether you are buying from us online or in a physical shop or market you'll see the way we set out our colours in tonal ranges - I love the way customers respond to this. It means there is always something for everyone!
Main takeaways:
Customisation is key to standing out. If a customer can make your product exactly as they want it, that means that they want it more.
Price your items competitively, but don't compete on price. Have your quality speak for itself.
Niche down. The more niche your products, the less audience you'll have, but the more engaged they'll be.
Give your customers a little extra value and deliver your jewellery in bespoke packaging!
How do you drive traffic to your store?
Lydia - Bark & Birch Design: 
I have just started using Google ads which are working for me. And have an Instagram account, although it could work harder for me. 
Most traffic comes directly from Etsy searches.
Lindsey & Lucas - Sabar Art: 
We have ads on Etsy but we should probably get more involved in social media but we try to focus on great quality products and they take time to create so there's not much leftover for anything else.
Jennifer - Daisychains UK:
I try and increase traffic to my page in quieter times with a sale offering a percentage off. I also use Google shopping and Etsy promote selectively around this time period. 
I post more photos on social media so that potential customers can see new products and photos of them being used by buyers.
Marleena - Taitaya:
This is our Achilles heel. :-) We are too small to have a marketing department or person. Essentially we end up doing *everything* ourselves and finding the time to do it is tricky.
It's very hard to sell your own work, without it sounding like boasting. I also am not native to the social media world, so it all feels a bit awkward.
We have relied on Etsy's organic search results and focused on using Etsy SEO tools to increase the shop's visibility..
Etsy promoted listings used to be very good for us, but since the change to Etsy Advertising, the return on the investment has become too small to continue.
We try and do social media marketing focusing on our independent store but so far the results are negligible.
Our best source from outside of Etsy was a video we made, but the production time needed for that has so far stopped us from making more. It is something we are intending to research more.
JB Leather - JB Leather:
Driving traffic to our store is mostly done through the products you have visible on Etsy (SEO is very important for this).
Maybe that product won't have many sales but if it's in a different category it could help customers find your shop and purchase your better-selling items.
Etsy Advertising also helped a lot, although with the recent change in how you can advertise on Etsy this has decreased slightly.
Louisa - Brighton Lace:
Our Instagram community is very important to us and drives much of our traffic.
I also really value Pinterest - every time I create a new Etsy product listing I am sure to pin it on Pinterest too.
Bi-monthly newsletters are also important.
Main takeaways:
When selling on Etsy, paid advertising is a great way to drive traffic to your store, but it's ultimately another expense

Social media is crucial to driving traffic to your store

Having a stand-alone web site means you can leverage marketing channels like email marketing
Create your own custom packaging and take make your customer feel special. Click here to see Packhelp's range of custom packaging options
What's the future for your store?
Lydia - Bark & Birch Design: 
More products, international shipping, more designs, hopefully, more sales!
My husband, who is a brilliant graphic designer has just gone freelance and will hopefully have time to really drive some gorgeous new designs and product development.
As a team hopefully the shop can really grow in 2020.
Lindsey & Lucas - Sabar Art: 
Hopefully, keep making people happy with our products for a long time into the future!
Jennifer - Daisychains UK:
I've got plans to introduce hair accessories that are for everyday use so that some products are appealing to a wider audience.
I am currently making my products more eco-friendly and changing where I source the materials from. This is something I want to focus more on in the future.
Marleena - Taitaya:
I could cast runes all day to try and figure that out. I wish it were so easy. Artisan enterprises like ourselves were pretty much revived from near death with the rise in online retail.
Our niche products suddenly had access to the whole world and we were lucky to start when we did.
The online retail world has become more difficult to navigate, not to mention the costs are rising. We are having to make changes to how we do things.
We are expanding our portfolio of marketplaces to increase our reach. We also plan to focus on learning the art of social media and start creating more video content.
Our shop is shifting away from having everything ready to ship, to becoming more made to order, to allow us to offer a wider variety of inventory.
What I would like to do is to be able to dedicate time to work on some truly unique artefacts, but at the moment we are just about keeping our head above water.
JB Leather - JB Leather:
We want to keep developing our products, as they are by no means perfect. If we can keep developing new products in different niche's that helps increase sales.
This is essential as if you stand still in terms of your products available or product development your sales will decrease as other new products take over.
I think aim next year is to create a website for our business so we don't rely too much on selling on Etsy and other marketplaces.
Louisa - Brighton Lace:
We're focusing on growing our online presence and getting our name out there as one of the few ethical lingerie companies based in England.
Main takeaways:
Have a plan for the future, both short and long term goals. 

Focusses on your weaknesses and improve them, rather than ignoring them
Don't hesitate to bring on hep if you need it!
Conclusion
As you've just seen, growing an Etsy store can be hard work. But if you're new to the world of selling on Etsy, it's a great place to begin.
So whether you're brand new to the world of selling online, or you're an Etsy Veteran, take some of these tips and go implement them in your store!