Printed Paper Bag
All-natural brown or white printed paper bags. Reusable and fully recyclable.
Relied on by Retail Stores
Relied on by Retail Stores
Loved by hundreds of shop fronts in Europe.
Packing Made Easy
Packing Made Easy
Light bags with a strong, comfortable handle.
Safe & Easy
Safe & Easy
Safe for carrying heavier items and super-easy to store.
ECO PROPERTIES
This product meets the following eco properties:
Locally manufactured in Europe, meaning a lower transportation footprint compared to goods produced and imported from abroad.
Can be broken down and used as a new material.

Show off in the streets
Ready to take your brand to the streets?
Let your customers spread the word by carrying a printed paper bag with your branding! These twisted handle paper bags are ideal for carrying heavier items, too. 
Design now
Go green as a brand!
Customers value eco-friendly brands. Meet their expectations with 100% paper-based packaging that is reusable and recyclable.
Design now
Reviews
See what our customers say
Sample packs
Sample packs
Try before you buy. Select up to 5 samples and test different types of packaging, materials and sizes. Order a sample pack and get your money back with your first order.
Order now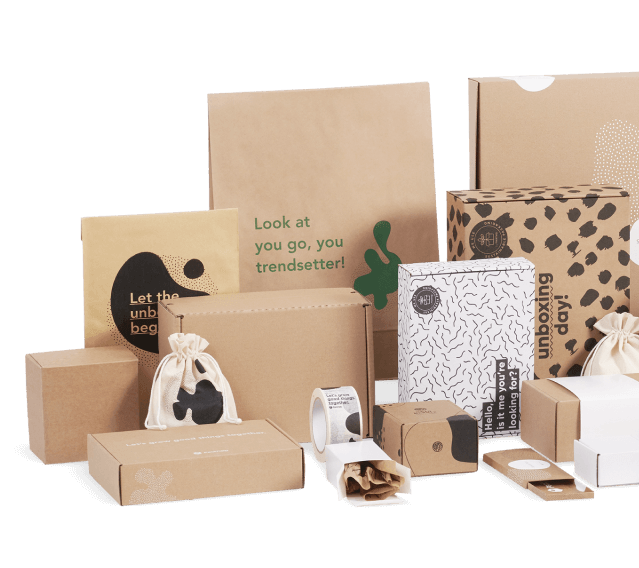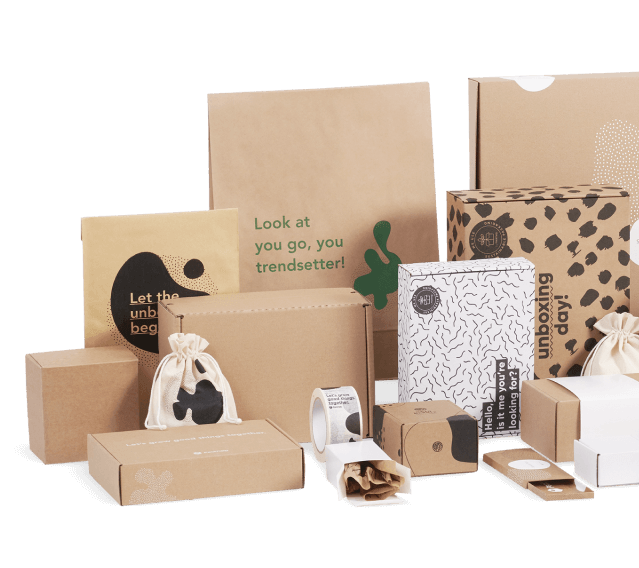 Specification
Specifications
Material colour
Natural Kraft

Standard White
Printing process
Screen Printing
FAQ
Can you print in full colour on Paper bags?
These twisted handle paper bags can be printed in one colour chosen from the Pantone colour range. You can print high quality different colours for each side of your paper bag.
The area which can be printed is limited and marked in both our online editor and on the dieline (an outline used to design packaging in Photoshop, for example). Custom solutions, including different material or a different type of a handle, are available by requesting a quote. In this case, the minimum order quantity is 10 000 pieces.
How are Packhelp Paper Bags eco-friendly?
Packhelp's Custom Paper Bags are made entirely from white or brown recyclable kraft paper. They are made locally in Europe and strong enough to be reused. They are perfect for a retail store or a brand trying to minimise its carbon footprint.
Can you order a custom size of Paper Bags?
Currently we provide six standard sizes of Custom Paper Bags. Other sizes of paper bags may be available by requesting a quote.
Can you order Paper Bags for a restaurant?
Yes. While Packhelp's Custom Paper Bags with handles are not recommended for direct contact with food, you can use them to carry food that's already wrapped in food-friendly packaging. Paper Bags are perfect for takeaway thanks to the twisted handle. Additionally, they can carry a maximum weight of 3 kg.
Subscribe for promotions, special offers and news from the packaging industry.
Great!
You're now subscribed!
Australia & Oceania

Belgium

Bulgaria

Canada

Croatia

Denmark

Estonia

Finland

Greece

Hungary

Ireland

Latvia

Lithuania

Luxembourg

Norway

Portugal

Slovakia

Slovenia

My country is not listed