How To Nail Effective Cannabis Packaging Design & Branding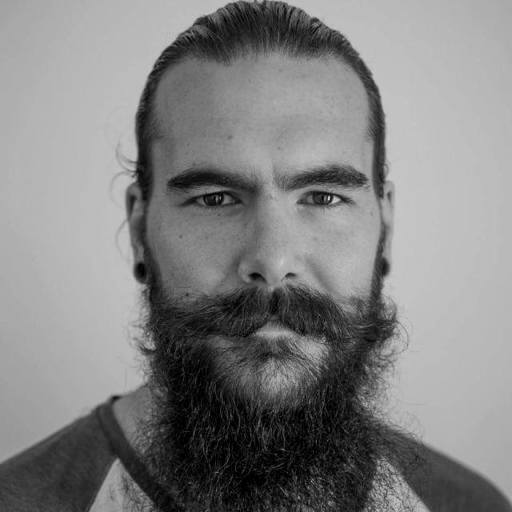 Phil Forbes | 5 min read
Subscribe to stay updated
Great!
You're now subscribed!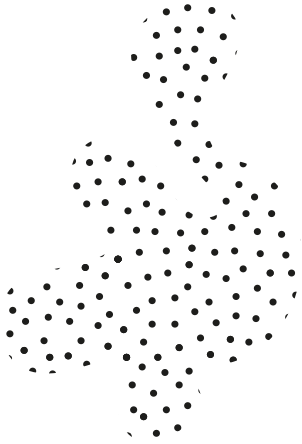 The world of cannabis packaging design has been seemingly born overnight. 
With a change in US regulations at a state level, many brands and products based on this green leaf have popped up.
Experts once confined to selling their product down an alleyway are now founders of growing businesses based on the medicinal, therapeutic or recreational benefits of this plant.
But there's a problem. 
Many of these business owners are experts on cannabis, CBD or THC products. 
They're not experts in branding design or marketing. 
It's not hard to see this by looking at the existing cannabis branding styles of many brands.
There are some brands out there that are kicking goals. They've nailed their cannabis branding, packaging and marketing, and you'll see some of them here.
In this article, you'll also see:
Cannabis logo design

Top-shelf cannabis packaging design 

High-end, medicinal and sustainable marijuana branding styles
So if you're looking to start a brand that sells cannabis, hemp, CBD or weed in some way, shape or form, you're in the right place. 
A brief history of the cannabis' image.'
Thanks to the war on drugs in the '60s, the cannabis industry had a bad image. It was a drug used only by stoners - hopeless addicts who had no will power. 
The ideal family of mum, dad, 2.5 kids and the white picket fence had nothing to do with this substance, as it was a gateway drug to crime and violence used only by hippies.
This attitude that was born in the US had ripple effects all over the world. Even though it was decriminalised in some European countries in the early 70s, the plant still had some negative connotations. 
Thanks to medical research and insights into the socio-economic effects, the therapeutic benefits of cannabis are starting to challenge this image.
Mum and dad probably enjoy the plant in some way once the kids are put to bed. 
That image of the ideal family is now challenged, as businesses are being built of this once illegal substance.
US industry statistics
In the US, cannabis sales increased by 67% in 2020 alone. The industry is worth over USD 61b, and 12% of Americans identify as 'users'. 
EU industry statistics
In 2019, the legal cannabis market in the EU was worth approximately USD 0.3B. It's predicted to be worth almost USD 2.5B by 2024. 
If your business wants to be a part of this ever-growing industry, you're about to see how to brand your business and take it to the world. 
The problem with modern marijuana branding
The recent changes in US state law to recreational marijuana, TCH and CBD products has caused a flood of new brands.
This rapid growth has come from experts who know a lot about the product, but next to nothing about modern marketing or brand building. 
The truth is that it takes more than an edgy logo or a clever font to build a future-proof brand when you're operating in a fledgeling industry that's got such a grey area amongst its legalities. 
Effective branding is built upon why people want to buy a piece of your brand now, and why they'll still buy from you in 15 years. 
As a healthcare insurer, Bupa's entire existence is built on trust and a best-in-class service.
Bupa's branding builds trust with people who are looking for someone to rely on and make their life easier when they're sick. 
The simplicity of what Bupa does is reflected in their simple branding.
Your brand's values should influence your branding, if not dictated be by it. However, we see an overwhelming amount of cannabis branding based on the product or its effects on users. 
You might know what your brand stands for, but how do your customers?
A brand book and identity guidelines can help you take your values and translate them onto your branding. 
With all this clearly defined, you'll be able to develop a logo, colour palette and wide range of other branding elements that help you put your brands' values into its visual appearance. 
Cannabis logo design & branding 101
In the world of branding, many shapes carry specific implications. 
Teardrops represent liquid

Speech bubbles imply communication

Flames represent heat
And a seven-pointed green leaf represents marijuana, hemp, and just about anything to do with cannabinoid products. 
Many cannabis brands don't shy away from this shape and place it front and centre in their branding. 
Hi is a monthly subscription box service that doesn't shy away from the leafy imagery. 
Below, Fade MD, below, use only the leaf shape, and avoid the greenery altogether.
However, there's a problem.
With the sudden rise in hemp, cannabis and CBD products, many more brands have emerged and used the green leaf as the 'easy' way to brand their business. 
Weed brands that want to stand out and future-proof their branding take a more subtle approach to their business branding. 
By letting the pointed, triangular shape influence but not dominate their branding, they separate themselves from the masses while keeping subtle overtones of the green leaf.
Wana Brands is a fine example of that:
Other brands do away with the green leaf altogether and nail their branding.
Take a look at Crystal Body Drip below:
A beach is the last place that you'd expect a CBD brand to take product photos.
But Crystal Body Drip knows their audience and they know who uses their products. The brand's image is tailored accordingly.
The point is this:
By defaulting to using the green leaving your cannabis branding, you'll limit your creative options further down the track, and struggle to stand out. 
Want to build a trusted supplement brand? Here's how
Cannabis packaging design
One of the most critical parts of marijuana branding is packaging. 
Not just the packaging that contains the product, but also the packaging that shows off your product to customers. 
It's important to note that there are several types of packaging solutions. 
Primary packaging is the packaging that holds your raw product. 
If you're selling CBD oil, your primary packaging is the glass dropper bottle

If you're selling gummies, it's the bottle that holds all your gummies 

If you're selling papers, it's the wrapping that holds the papers
Secondary packaging is the packaging that's used to store or deliver your packaging. 
Click here to browse Packhelp's wide range of customisable cannabis packaging products
If you're selling in a retail store, your secondary packaging will be the box (usually) containing your primary packaging.
This usually comes in the form of a product box with a flip-top lid, depending on the product. 
If you're selling online, your ecommerce packaging is also vital to your cannabis branding. 
It's your mailing boxes that are the first physical touchpoint between your business and your customer, so you must make an excellent first impression with a memorable unboxing experience. 
Consider using alternative packaging options for your CBD brand, too. 
Stand up pouches are small, lightweight and durable, making them ideal for lightweight and durable goods. 
If your brand has sustainability as one of it's core values, consider using a biodegradable polymailer. Also lightweight, they can decompose easily in most landfill. 
Now you're familiar with packaging, here are a few brands that have nailed their cannabis, CBD or marijuana packaging design. 
Hemp Juice
Hemp Juice is a Polish manufacturer of CBD oils. They market their products as a way to chill out, relax, and fight anxiety and depression.
Therefore, they use colour to their advantage. 
They also use colour to differentiate the different types of CBD oil.
This is a common trait used on consumables, like food and coffee packaging. 
Toast
Toast uses a black box with elegant gold hot-stamping to exude a sense of elegance on their weed packaging design.
Black is the basis of their design on most of their rigid setup boxes, and the texture of the box also adds that touch of class. 
Endoca
Endoca uses their medical-like branding on their packaging design to give a feeling of trust. 
This packaging design style is quite minimalistic and helps appeal to a wide range of audiences. 
Marijuana branding examples
There's no shortage of hemp, weed or CBD-based brands out there. 
Some use the typical green leaf in their branding, and some are much more modern.
Some are loud and in your face, while others are much more stripped back with the most plain branding and packaging. 
Whatever they might be, here are some of our favourites. 
Luxury & high-end marijuana branding
Thirty years ago, Mary Jane was only used by stoners without a job. 
Nowadays, it's seen as a plant that's got a host of therapeutic benefits.
It's used in various forms, in a variety of products by an endless amount of demographics. 
Luxury branding of cannabis products can help appeal to those who only want the best of the best. 
Black is a powerful tool used in colour psychology to emphasise luxury, class and elegance.
That's why Kanibi also use, along with a rich green, to form the colour pallete of their high-end CBD products. 
Beboe avoids the use of black and the cannabis leaf altogether, and still find a way to pull off luxurious and elegant packaging.
Colourful & Fun CBD branding
The therapeutic benefits of marijuana products, particularly TCH and CBD products, are well known for their ability to fight chronic and ongoing mental health issues like depression and anxiety. 
These products help people step out of the dark and into the light.
One branding technique is associating your brand with CBD and THC positives using a bright, wide-ranging colour palette. 
One look at their Instagram and it's not hard to see how chocolatier Defonce use colour in their branding. 
Sonder's use of colour in their packaging design is inspirational.
Their vape cartridge packaging meets all the legal requirements and makes it easy to remember their brand's name. 
Sustainability & cannabis branding
Whether it's hemp, cannabis, weed or CBD, it all comes from a plant that grows in the ground.
Leveraging this raw image, you're able to bring sustainability and environmental conservation into your brand's values. 
In this case, sustainable packaging and recyclability are just as important as your raw ingredients' sources' certifications. 
Bloom Farms use the natural texture of kraft cardboard to stay true to their natural roots. 
Below, you can see how Jacob Hooy uses a rough, natural beige texture and various shades of green to draw the customers' eyes to the natural properties of the product. 
If you choose to focus on the sustainability and eco-friendliness of your product as your branding, be sure not to go too far with statements and unclear branding.
This is seen as greenwashing and is detrimental to any attempts to build trust. 
Consider the legalities around weed branding
Regardless of what your personal feelings toward Mary Jane are, there's still a bit of a grey area when it comes to this product. 
Some states in the US have made it and all it's byproducts legal for recreational and medicinal use.
Some have only legalised it for medicinal purposes, while other states and countries have a 0 tolerance policy entirely. 
Here are some legal things to keep in the back of your mind as you brand your marijuana business. 
Be careful with cartoons.
Cartoon-like imagery is a big no-no in cannabis marketing and is strictly prohibited in most states. The argument is that cartoons appeal to children, which is a negative that legislators would like to avoid. 
Cannabis branding needs to be aimed at those 21 and over, even for medicinal purposes.
Know the regulations
Your cannabis packaging design will more than likely need to have specific information on it. That information should be readily available on your website. 
Before launch, have an independent party go over your branding to ensure that it doesn't appeal to children. Find a professional in each state to audit your business and ensure you're good to go. 
Don't tempt the authorities.
Your brand identity is part of an industry that's spent most of its life on the black market.
Some standards and values may have trickled into the legalised sector as a result of its black-market roots. 
It's your job to make sure that everything you do is above board in your state, region or country that you want to operate. 
Go through all the bureaucratic hoops to work legally rather than taking shortcuts, and you'll ensure the longevity of your brand. 
Remember copyright infringement
Copyright infringement can destroy a brand, regardless of what it's selling. Specifically, in the world of edibles, be wary of what you name your products. 
Trying to leverage other products' notoriety (Girl Scout Cookies) will land you in hot water with the authorities. 
Cannabis Packaging Design Summary
If there's anything you take away from this article, it should be this:
You don't have to go the 'cliche' route with your cannabis branding

Make your brand's value the basis of your branding

Perfect your cannabis packaging design

Use your marijuana branding to appeal to your target audience

Learn the regulations closely and stick to them
Conclusion
Branding a cannabis business is a unique challenge.
Finding the right message and echoing it on your cannabis packaging design, logo, and marketing message can be problematic.
However, it's a task that needs to be done to build a credible foundation for your brand, and this isn't just for the cannabis industry.
When done right, you'll have created a strong brand that can appeal to a wide range of customers.