Cardboard Drawer Box

Plus

It's a home for growing brands looking for more custom packaging options and support with less stress and cost.
Fully customizable cardboard drawer boxes. Easy on the eye, your budget & the environment.
Silky display
Silky display
Print anywhere in full-colour and top it off with a choice of finishes.
Eco-friendly choice
Eco-friendly choice
Premium cardstock made from a mix of recycled and certified pulp.
Unboxing magic
Unboxing magic
Sliding boxes add extra theatre to your product reveal with the easy-slide tray.
Reviews
See what our customers say
Sample packs
Sample packs
Try before you buy. Select up to 5 samples and test different types of packaging, materials and sizes. Order a sample pack and get your money back with your first order.
Order now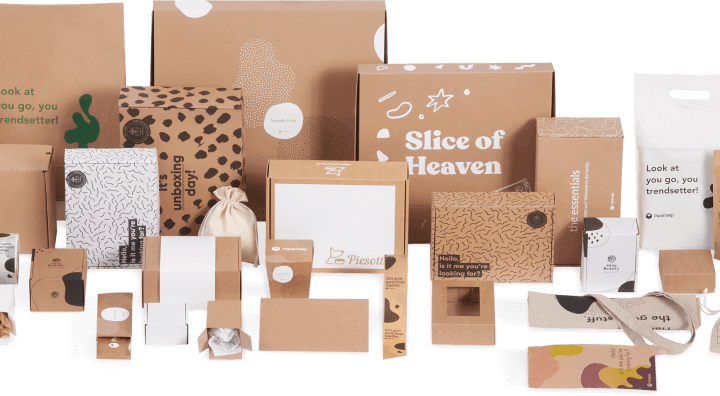 Material
Kraft or GC1 Cardstock
Material colour
Natural Kraft

Standard White
Grammage
GC1 - 300, 350 or 400gsm | Kraft - 300gsm
Printing process
Offset Printing
Finishes
Matt, gloss or soft-touch lamination & UV spot varnishing
FAQ
Does this cardboard drawer box come in any standard sizes?
Nope. Sizing is fully customizable. Juss add your desired dimensions into the configurator above and continue to get your Instant Quote.
Can I order a prototype of this drawer box?
Sure. However, there are some limitations and prototypes require payment. Since all projects are different, the prototype process involves extra complexity and care. Just reach out and our sales team can help you out with all your specific prototypes needs.
Can I print inside the drawer tray of drawer boxes?
Sure. You can print on just about every inch of these drawer boxes. That's high-quality offset printing, inside and out, on all sides. Just make your selection in the configurator to get your Instant Quote.
Does this drawer box have a matt or glossy finish?
It's up to you. As an add-on, you can choose to have the cardstock laminated with a matt or glossy foil either on the inside or outside. So, you could have a glossy finish on the outside and a matt feel on the inside. There's also the choice of soft-touch lamination or a UV spot varnish. After choosing the size and quantity, you can select a finish of your choice in the next steps of the quoting process, along whether you want it inside or outside. Here, you'll also be able to add any questions about finishes to your quote request for our Packaging Experts to answer.
Are these drawer boxes delivered pre-glued, flat or fully assembled?
They're delivered pre-glued and folded flat for easy storage & assembly, but not assembled.
Are these cardboard drawer boxes food safe?
Not exactly. The standard cardstock used in these boxes is not certified to have direct contact with food products. But upon request, we can add an extra food-safe foil to the cardstock. Just keep in mind that the overall production process (e.g. printing) may not meet the requirements of certain food-safe packaging certificates. TIP: think about combining the product box with a food-safe wrapping or separator to prevent contact between the food and cardstock. Alternatively, you may want to look at our Cake Boxes, which can fit all types of food products. Reach out during the quoting process and our Packaging Experts can guide you through everything.
How eco-friendly are these cardboard drawer boxes?
The cardstock used to construct your drawer boxes is made from a blend of recycled materials and certified wood. This means that the paper pulp has been sourced from responsibly managed forests and mills. Plus, the whole production process occurs locally in Europe, which limits the CO2 emissions arising from transportation. Just keep in mind that the eco properties of your boxes can be limited by the finishes you choose. For example, foils can make the cardstock non-recyclable.
Subscribe for promotions, special offers and news from the packaging industry.
Great!
You're now subscribed!