Rigid Drawer Box

Plus

It's a home for growing brands looking for more custom packaging options and support with less stress and cost.
Luxury rigid drawer boxes with high quality printing and finishing options. Opening with dedicated cut-outs and ribbons.
Perfectly personalised
Perfectly personalised
Use hot-stamping, lamination, UV varnish or internal printing
Class & elegance
Class & elegance
Create a box that showcases and presents your product to the world
Interactive packaging
Interactive packaging
Sliding boxes create a unique way to interact with packaging
Sample packs
Sample packs
Try before you buy. Select up to 5 samples and test different types of packaging, materials and sizes. Order a sample pack and get your money back with your first order.
Order now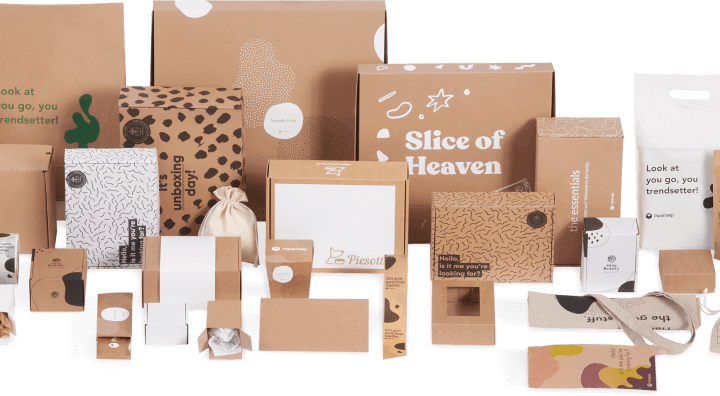 Material colour
Multicolour
Colour options
CMYK or Pantone
Printing process
Offset printing
Material thickness
1, 1.5 or 2mm
Add-ons
Hot stamping, lamination (matt/gloss),UV spot varnishing & debossing
FAQ
Can I customise the pull-tab of my rigid drawer box?
Yes, every element of your rigid drawer box can be customized. A colour felt tab can be used, or a simple, half-circular cutout or anything else you can imagine. 
Is this box environmentally friendly?
While the cardboard that's used in sliding rigid boxes (greyboard) is generally made from recycled material and fully recyclable, many finishes and extras used in drawer boxes are neither recycled, recyclable or biodegradable.
As there are so many variables when it comes to a rigid drawer box, each order is completely customized. To find about more about ordering, click here, fill out your packaging requirements and we'll get back to you will all the needed information. 
What information do you need to give me a quote?
The more information you supply, the better! The absolute minimum we need to give you the more accurate and competitive quote is quantity, due date, size, delivery area, and any finishes you require – and of course, your contact details. 
Can I design my rigid drawer box in Packhelp's online editor?
 No, that's not possible, as every element of these boxes are completely customisable. You will be sent multiple prototypes of your internal print packaging top ensure that it's exactly how you want it, before placing your order.
What's the minimum order number for these boxes?
The minimum order quantity for drawer boxes is 1000 pieces.
Do these rigid drawer boxes need to be assembled?
No, aside from separate inserts, your boxes arrive assembled, ready to use.
What kind of inserts can be put into these boxes?
Just about any type of insert can be made for your drawer box. The most common inserts are foam and cardboard inserts. 
What are the most common uses for rigid drawer boxes?
Drawer boxes are mostly used as luxury packaging for high-end items like jewellery, cosmetics, Haute couture and any other instances where conveying the premium quality of a product is needed through equality premium packaging. 
Can these boxes be customised inside?
Yes, they can! You can have an internal print on the inside of your box, you can also have the same texture brought inside your box. Some brands also use a thin piece of silk to line the inside of their drawer box. We can also create foam and paper inserts to cradle your product. Note that by default, the inside of a drawer box is white. 
Subscribe for promotions, special offers and news from the packaging industry.
Great!
You're now subscribed!