Packaging For Candles – Inspirations For Your Product
Kajetan Wyrzykowski | 4 min read
Subscribe to stay updated
Great!
You're now subscribed!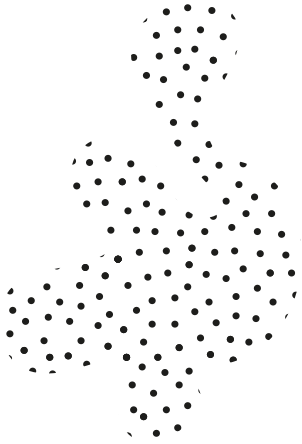 Packaging for candles can serve as a source of inspiration for many other brands and types of products.
The first association with candles is - apart from a flame - their scent. The variety of those scents is great and it is only growing. Candles can also become an element of the interior design or add a rustic finish to it.
Thanks to their popularity, the production of candles turns into a form of art. Many companies decide to use only ecological ingredients - the scents are usually extracted from natural oils, whilst the base can be soy or any other eco-friendly type of wax.
The ideas for candle shops are therefore numerous. Here are some of them.
Our client from Poland - Biotika - aims at creating a fully natural image of the brand.
The Eco mailer boxes include only the black imprint with the logotype of the brand. There is a charmingly minimalist notion to the box and a perfect match between the product and its cardboard packaging.
A different approach to the candle-making business is presented by The Bearded Candle Makers.
The idea of manly men making candles sounds intriguing, doesn't it?
The company creates an entire lifestyle to accompany the brand in the social media. The owners of the brand post photos from their trips or the production process to create a broader image for The Bearded Candle Makers. See their Instagram profile to see how their product and packaging corresponds to the brand's vision.
How about a scented candle every month?
Subscription boxes have flourished as a business model. For now, it is difficult to imagine what we can't subscribe to. Most of the subscription box services refer to beauty products or clothing, but the range is much, much bigger.
Thinking about how this will work for your business? Click here to start designing your own unique subscription boxes!
If you were hesitant, there are subscription boxes with candles too.
One of them is an American company Vellabox. The small, yellow box includes a selection of artisan candles, which is sent every month to the subscriber. It is a great proposition to those, who like to fill their homes with an original scent.
A Harry Potter Inspiration
You got it right.
The Melting Library candle making company offers unique subscription boxes. Their candles are picked to match... tv series and books. You can even immerse in the world of Harry Potter thanks to the specially crafted candle.
What packaging is recommended for selling items like candles?
A candle is one of the products, which perfectly fits a cardboard packaging solution.
Cardboard boxes showcase the product, include various sizes and graphic aesthetics. They are also a secure mailing solution. Even when the candle is - as it often happens - inside a glass jar, a mailer box is a fitting packaging solution. It might be best to include some sort of cushioning (like wood excelsior) to provide better protection though.
To see more packaging solutions, visit Packhelp's store.