Making Wedding Favour Boxes with Custom Packaging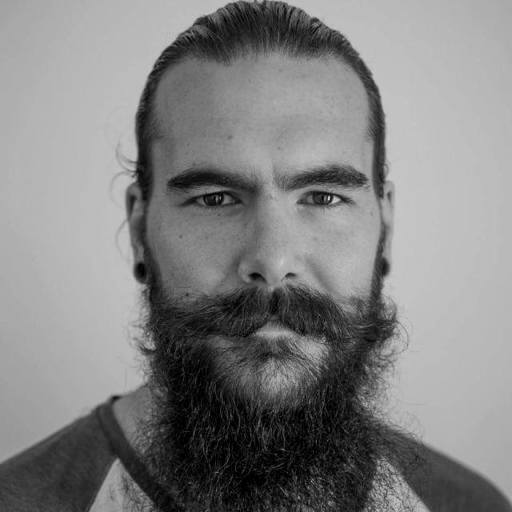 Phil Forbes | 5 min read
Subscribe to stay updated
Great!
You're now subscribed!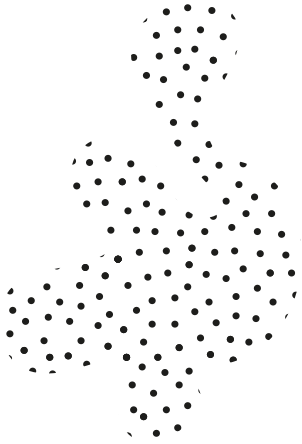 Wedding favour boxes are a fickle thing. 
On one hand, you want to show your guests how much you appreciate them coming to your special day. 
On the other hand, it's another 'thing' to put on the ever-growing 'wedding to-do list'. 
That's why this article is going to show you how versatile the simple wedding favour box can be - not just what you can put in it.
You'll also see:
How a wedding favour box is more than a simple box

Interesting ideas for wedding favour boxes

How Packhelp's range of custom boxes are the perfect wedding box for your big day
Here at Packhelp, we specialise in low-volume custom packaging. You design it yourself, place your order and have your boxes delivered to you in as little at 14-working days.
Click here to see Packhelp's range of wedding boxes you can design and order now!
Let's jump into some fancy ideas for your wedding favour boxes!
Consider outsourcing your wedding favour boxes
First up, if wedding favour boxes are something you want but just don't have the time for, outsource them. 
Brands like Onka specialise in making your personalised wedding boxes. 
Not only do brands like this take care of your wedding favour boxes, but they also create your invitations, cards and all other stationery around your special day. 
So why not give the task to a company that specialises in wedding stationery, including boxes?
This is the easiest way to give the gifts that you want to give to your guests on your special day!
Create an unboxing experience
As a kid, do you remember how exciting your PRESENTS were to open?
Your eyes lit up like the Christmas Tree that your presents were under the moment you saw your gifts. The exhilarating anticipation was nothing short of magic.
The surprise and delight was pure ecstasy.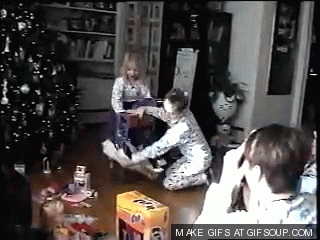 Adults, like you, are just grown-up kids.
The gesture of a wedding favour box is a very very nice gesture, and opening it up to see what's inside builds a little excitement - a positive experience that's then associated with your special day.
Click here to create your custom wedding favour box like the one above!
That's why a wedding favour box is a perfect place to create an unboxing experience for your guests.
You can do that by using a box with internal print, or even some fancy tissue paper with the names of the newlyweds printed on it!
Stay on-theme
The beautiful thing about custom wedding favour boxes is that...well, they're custom. 
Are the bridesmaids wearing a hint of pink? Are the groomsmen wearing a dash of navy blue?
What fonts are you using on your guest book and place cards?
Create a box that echoes those same colours and brings them into a different element of your wedding. 
If your brand has a minimalist theme or a rustic theme, on elements such as your invitations, place cards etc, your wedding boxes can work with that theme and help tie everything together.
A keen eye for detail
Creating your ideal wedding is a lot of work - you need a meticulous eye for detail because it's the little things that no one noticed that all add up to create the perfect day.
The same thing applies with your favour boxes - a keen eye for detail is going to mean that your guests feel your appreciation.
That's where things like custom tissue paper and personalised stickers come in.
Seal your boxes with a little sticker of the names of the two newlyweds, or a simple 'thank you' text. As mentioned, it's all these little pieces that add up to make the real difference!
Personalised wedding favour wrapping paper
Custom tissue paper can be used for more reasons that just wrapping up gifts inside a box. 
Consider the following image, but with personalised packaging paper wrapped your flower arrangements on each guest's table:
Why not wrap the flower arrangements on your reception tables in paper with the bride and groom's name on it?
Little details speak loudly, and on your wedding day, you don't want to compromise.
Custom tissue paper is a little element that can work with your wedding boxes to make a statement, or add a little elegance on its own.
And with Packhelp, you can create your custom tissue paper exactly how you want it, especially for your wedding.
Click here to design your own custom tissue paper
Stay eco-friendly
A wedding can be a mass gathering of people, but it doesn't have to damage the earth in the process. Sustainability is important in all elements of our lives in this day and age.
Throwing rice rather than paper confetti over the newlyweds means that local wildlife won't eat paper.
Organic menus, biodegradable invites and 'micro-weddings' are just some of the green wedding trends of 2020.
And your wedding favour boxes don't have to take away from the earth to make your special day more special.
All Packhelp's corrugated cardboard boxes are vegan and made from FSC certified wood and/or pulp.
That means that any way wood in your boxes is sustainably managed, and the cardboard in it was a school book, cereal box or a tissue box in a previous life.
Go extra-elegant
Want to make a statement with your wedding favour boxes?
Use a rigid box and put some UV varnish or hot stamping on the side of your box.
Considering using a drawer box so your customers can slide open an elegant box to reveal a heart-felt gift
These types of boxes add an unparalleled touch of class.
Ideal for an elegant wedding where you want to gift your guests something truly special that will stay with them for a long time to come.
Wedding favour boxes don't have to be boxes
Feel like gifting something simple like some handmade dry goods or an insane number of assorted sweets?
Why not use cardboard tube packaging with an elegant design?
Cardboard tubes are versatile, they're a lot smaller than a box, and they're a lot easier to carry home at the end of the evening!
Put a
 lid on it
Add an extra level of excitement to your wedding box unboxing by using a two-piece box.
Two-piece boxes build up the anticipation and excitement of your guest.
Adding the little bow, a two-piece box becomes the traditional elegant box, as you can see below:
A box with a lid isn't overly fancy, right?
But the simple action of pulling off the top of a box, rather than opening a flap can add a little extra excitement to your guests who are eager to see what's inside.
Dress up your wine with a box
What kind of wedding is it if there isn't any wine?
Sure, you're going to drink your wine, but you also might want to give your guests a nice bottle to take home to remember the night.
So why not add a little extra class and give it to them in a bespoke wine box, designed around your special day?
By using a custom wine box as part of your wedding favour box, you're not only gifting your guests something nice, you're giving them something that shows you've paid attention to even the finest details!
Want to design a wine box for your wedding? Click here to get started!
Homemade sweet & goodies
Are you known for cooking up a storm in the kitchen? Are your home-made brownies your go-to way of making new friends?
Maybe you're a master crafter and know how to create something special with your hands and a few tools.
Something that's made from the heart and also says 'thanks' is a fantastic way to show your appreciation to your wedding guests.
And a fancy little box can bring it all together!
Work functionality into your wedding favour box
A box is a box, right?
Well, not if you put a little effort into some creative packaging design!
Below, you can see how Monday's Child created a shipping box for their kid's dresses that doubles as a doll's house:
See more about Monday's Child and how they worked a second functionality into their packaging design
All your guests are going to be dressed up to the max. So why not give them a special little box for them to store their valuables in?
By designing a wedding favour box that also looks like a jewellery box, you can add a second use into your wedding box.
This also means that your box stays out of landfill, and its second purpose gives it a little extra value.
His & her boxes
Men and women have different needs, so why not cater exactly to them?
So why not create separate wedding favour boxes for the boys and one for the girls?
Better yet, team up with your spouse-to-be, and get them to create the wedding favour box for the opposite sex!
Use Packhelp's online box designer to create your wedding favour boxes and get them looking exactly how you want!
Here are some ideas you can use:
Add instructions on how to recover from a hangover
List all the drinks the bartender can make
Add cryptic instructions to a hidden gift for all your guests to try and find.
Pink for the girls and blue for the boys might work, but get creative and create something extra unique using your wedding favour boxes!
Click here to see the boxes you can design and order from just 30 pieces!
Wedding favour boxes for kids
Even if you don't have them yourself, chances are that you'll have kids at your wedding. And if their parents get a favour box and they don't, well, then you're going to have an upset on your hands.
By having a wedding favour box for kids on hand, you'll be able to steer clear of any tantrums, before they arise.
What can you put in a wedding favour box for kids?
Well, the default answer to that is sugar. What better place for them to get all hyped up and then crash and burn than a wedding!
Otherwise, things like bubble solution and a bubble wand will keep the kids entertained while the adults do adult wedding things.
Consider making your kids the 'official' photographers of the wedding, and put a disposable camera in there for them.
Task the kids with taking photos of the bride and groom and all the happy guests!
Less is more
When designing wedding boxes that match the theme of your wedding, sometimes simplicity has more of an impact. 
Going the minimalist route with your wedding boxes can help them stand out on a cluttered table, full of cutlery, drinks and other dining utensils. 
Minimal design means that your guests can also take them home and use them again later!
What are your thoughts on custom wedding favour boxes?
These are just a handful of ways that you can use wedding favour boxes at your wedding.
Using a custom box that echoes the themes of your wedding can add a real touch of class and elegance to your special day.
Packhelp's range of boxes is ideal for your wedding favour boxes.
Simply pick the box that you'd like, create your design and order your boxes.
We specialise in low volume packaging, so you can order the number of boxes you want, rather than pay for what you'll never need!
Click here to browse our range or request a quote!