5 Fresh & New Packaging Design Inspirations For Your Brand
Kajetan Wyrzykowski | 4 min read
Subscribe to stay updated
Great!
You're now subscribed!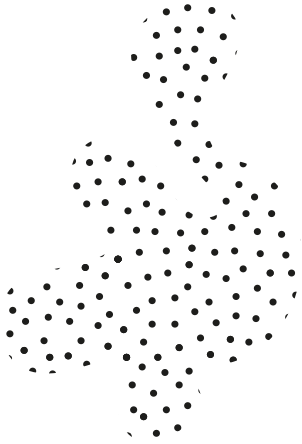 Ready for a dose of packaging inspiration?
Packaging design is a form of craftsmanship.
Even a small e-commerce business can benefit from something unique, memorable and high-quality. A product is one thing, but the way it's delivered is becoming increasingly important for customers.
In our last look at the fine packaging, we have listed Acne Studios, Girlfriend Collective, Le Parcel, Happy Socks and Apple.
This time around you'll see more examples of complete packaging sets and how the branding is echoed from product to packaging.
HIMS - Brand Name Exposure
HIMS put cardboard style on a pedestal. The company offers a minimalist approach towards its packaging, but it pays off profoundly.
Whether it's a brown cardboard or black printed paper, HIMS packaging brings the brand identity to the maximum. The result is custom packaging which "carves" its brand name into the mind of the customer.
Want to create packaging as good as HIMS? Just use the Packhelp editor to create your own box design.
Additionally, HIMS proves that having many products branded in a similar fashion does not mean sacrificing coherency.
Le Labo - Vintage Influence in Packaging Design
Le Labo is an American brand that specializes in custom fragrances, cosmetics and soaps.
What makes this particular custom packaging design special is the imaginative use of kraft, or plain, cardboard. There's no extensive labelling, no overly colourful designs. It's raw, and in turn, elegant.
One element that portrays this emotion is the thick, bolded stamp-like font. A very popular theme on cask barrels and pieces of furniture.
All the necessary information concerning the product is included on a white printed sticker.
Even the courier new/typewriter-esque font is carefully used so that it corresponds to the vintage aesthetics of the packaging. This is a fine example of what the little details can do.
Yojoki - A Floral Inspiration
We mentioned this tea packaging design in the past, but it's worth describing it in a little more detail.
The floral pattern is what draws your eye in here. It's a situation where stylish, artistic design meets a very simple shape. However, both things combined look flawless.
The packaging also puts its font to good use. There is no excess of typography or flashy colors - it's very clear and direct. Although minimalist, Yojoki exhibits a different, but also fabulous aesthetic.
From: - One For All
As written in their Behance portfolio, this line of packaging aimed at imitating a letter. The products sold in the store are all supposed to be "specially written for the customer".
This philosophy is beautifully transferred onto the packaging designs. The task wasn't easy - the packaging line was supposed to fit products ranging from soaps and cosmetics to kitchen equipment. The result is nothing short of brilliant.
This type of package design is similar to the one by Le Labo. Cardboard makes up the base of the packaging, whilst all the product information is placed on a white sticker. However. it's the little details - like the "from us to you" thank you note that adds distinct, original value to it though.
Bardo - Inventive Closing Mechanism
This design by Bardo was used as a part of the company's "we got you covered" campaign. The graphic design studio sent gifts to clients that were rather unusually packaged.
The very customised packaging has four wings, while the design's fully natural texture lets the product do the talking.
We decided to add this box as it's the user experience in the packaging design that's most important here. The specially crafted shape is one thing, but the inventive use of copy and its location adds a lot to the final outcome. It's simple yet very effective - a great business card cementing the brand identity of this graphic design studio.
Where To Look For Other Ideas
There are plenty of places, where you can search for unique packaging design. The Packhelp blog is where we aim to showcase great designs. Our Facebook group helps brand owners find the best packaging solutions and inspire them throughout the design process.
In terms of external resources, try browsing Behance, where many talented designers showcase their works. There are also cool blogs and websites, which specialize in packaging designs - visit The Dieline, if you haven't already done so.
And once you have the vision in your mind, design and order exactly what you want with Packhelp. Seeing the box transformed from a dieline template to a real product is truly special.
Every box is different, make it your own!