Packaging ideas
Kate Wright | 5 min read
Subscribe to stay updated
Great!
You're now subscribed!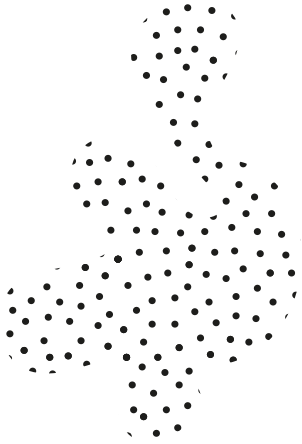 Looking for packaging ideas? Use the inspirations from our regular customers who have decided to share their packaging ideas and make working with our online app even easier.
Do you happen to have no packaging ideas?
It's always the same problem, yet nothing comes to mind. You can find inspiration by browsing the projects of our customers who created their own packaging for their businesses. Here you will find many designs, ideas for how to use the surface of the box or unconventional uses which will surely inspire you to design your own packaging ideas in our app. You can customize your packaging ideas to match your business and the products you sell like, e.g. Move Closer, who packed their welcome packages for new employees using full color mailer boxes with additional matt foil.
Candy shop
If you own a candy shop, the best packaging idea will be to use classic product boxes.
You will find many options for composing interesting sets of candy using color, taste, or the type of candy both for stationary and online sales. All kinds of candy stand out thanks to their taste, size, and expiry date. The designed candy sets can be packaged into classic product boxes. The boxes can be made of Chromocard paper, which is safe for direct contact with food. Make them stand out on the shelf - you can add your own company print on the inside and the outside of the package, and put some aromatic hay around them. You don't have to worry that something will go wrong. All the details will be handled by the online app and the professional help of a DTP specialist.
Exclusive gifts
Are you having problems packing a gift for someone close?
Are you still looking for your packaging idea? The use of two piece product boxes may be an answer. They make the ideal luxury gift box for any occasion. If you want to give someone a gift such as an elegant shirt, use a two piece product box. It will make sure that the gift is presented beautifully. You can stick a bow to the lid and add a greetings card to make a nice surprise for your loved one. Remember that well-chosen elements go hand in hand with elegant packaging. Product boxes are ideal for packing, let's say, the keys to the new car that you will give as a gift to an important person. This way the gift will stand out perfectly.
Packaging ideas – full array of colors
Do you like to play with colors and use them wherever you can? The perfect packaging idea will be to use the full color box. Such a box attracts the attention of a larger audience. If you want to pack socks, books or a small gift, the use of full color boxes will be the ideal packaging idea. You can add your own print designed using our app to your box. You don't have to worry that the box will open during transport and the gift will fall out. The mailer boxes have a handy closure in the form of flaps and wings, which provides additional protection.